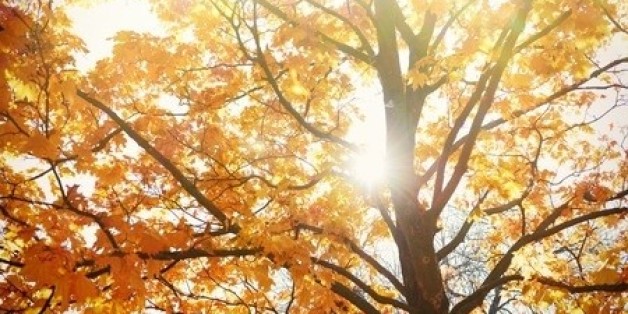 If you're feeling stressed lately, you're not alone. From now until the end of the year is usually the most stressful time. In fact, as summer winds down, the days get shorter, and the workload increases, it's already starting.
Recently my assistant asked me to consider writing about overwhelm and stress because she's been seeing so much of it over the past several weeks.
My interest level was low until she began sharing in more detail, and then I realized I'd also seen the signs. So many people are bemoaning the fact that this past summer went by so quickly, plans made didn't happen, and the promise of those first blissful days hadn't been fulfilled. I have to admit I rarely lounged in my favorite garden chair, swam far less than I'd hoped, and circumnavigated the perimeter of Washington Park only a handful of times.
Why are we feeling stressed now?
Just yesterday a friend pointed out a New York Times article by Tim Kreider entitled "The Summer That Never Was," a thoughtful piece in which he ruminates about what the unfulfilled promise of summer meant to him.
I suspect that the way I feel now, at summer's end, is about how I'll feel at the end of my life, assuming I have time and mind enough to reflect: bewildered by how unexpectedly everything turned out, regretful about all the things I didn't get around to, clutching the handful of friends and funny stories I've amassed, and wondering where it all went.
To me the point of his pondering is the root of our stress. In addition to the all-too-quick passing of summer, stress increases because we know what's about to be piled on our plates. Any of these coming your way?
Getting the kids settled back into school
Re-engaging with business projects on hold for the summer
Finding time to plan for the holidays -- is this the year I start early?
Completing the granddaughter's needlepoint Christmas stocking in time
What else?
The darker evenings remind us that the back-to-school, pick-up-the pace energy is upon us. In my days as a full-time coach and consultant, I witnessed countless overwhelmed people stretching to meet year-end goals at the same time they were involved in strategic planning for next year and developing new products that had to be ready for market by the end of the year.
How can we reduce stress in the last third of this year?
Writing this article has reminded me of what works for me. But before I share my ideas, I suggest you answer the question first.
What can I do to reduce the stress in this busy time?
I invite you to invest just five minutes to consider your responses. Ask yourself the question, listen for the answers, and write them as they occur to you -- don't dismiss even one. Then imagine the difference your own wisdom could make as you move through the rest of the year.
My response to this question is to put into practice what I already know, some of which I've shared with you before. Above all, it's always my intent to keep my advice simple -- otherwise, we won't remember to follow it.
Be present, be positive. When I practice this guideline, my worries and stress dissolve as they always do when I do one thing at a time and let the next thing take care of itself in its own time. Daily meditation restores this awareness and prepares me to remember it as the day unfolds.
Be compassionate to others and to me. Just being aware of the problems others are dealing with, being a good listener, and above all being kind soothes weary hearts, including my own.

Slow down.

This lesson is one of my most difficult to remember -- so much to do, hurry up! But when I forget this lesson, the stress builds quickly.
Follow whatever guidelines you know work for you or adopt one or more of mine. Whichever you choose, please take a moment to plan for a happier and more relaxed autumn and holiday season ~ as my Pop always said, There's no time like the present!
I'd love to hear your plans to make this time of the year a better time. Scroll down to make a comment or write to me directly at jinny@bestyearyet.com.
(Invitation to comment) Either scroll down to leave a comment, or write to me directly at jinny@bestyearyet.com.
For more by Jinny Ditzler, click here
For more on GPS for the Soul, click here.
For more about Best Year Yet, click here

To make your own Best Year Yet Plan:
Get Your Best Year Yet! -- there's a free workbook in the back of the book.
Join the Best Year Yet global community ~ subscribe here.
REAL LIFE. REAL NEWS. REAL VOICES.
Help us tell more of the stories that matter from voices that too often remain unheard.