All too recently, though, the same LGBTQ cultural icon was speaking out against same-sex marriage in senate just eleven years ago. Rewind a little further and it was the Clinton administration that signed the Defense of Marriage Act (DOMA) into law during the lifetimes of almost every potential 2016 voter. Only now, when it's politically convenient and the Democratic voting base stands behind marriage equality and related causes, is the former First Lady speaking out in favor of the community. It is certainly worth celebrating that a high-profile political leader has lent her support to the LGBTQ demographic, but that is not enough to earn my vote.
There is, however, another candidate who has stood by LGBTQ Americans far longer than Clinton. His political record tells a much more supportive story than Clinton's very recent flip-flop on the issue. While mayor of Burlington, Vermont and in the midst of the AIDS epidemic - a very homophobic time in U.S. History - Bernie Sanders issued a declaration of Lesbian and Gay Pride Day in 1983. In 1996, Sanders was one of 67 House members to vote against DOMA. His alliance to LGBTQ causes hasn't flailed in recent years, with Sanders keeping sexual orientation and gender identity issues pivotal to his current campaign for the presidency.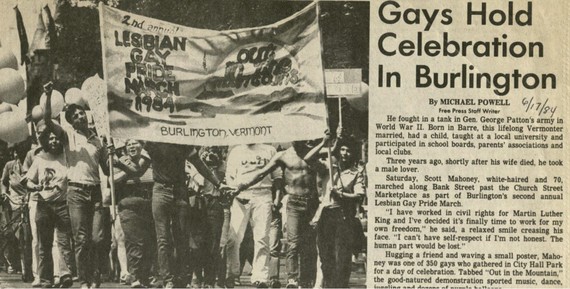 While the cultural landscape for LGBTQ issues is rapidly changing, our community's political needs must follow suit. In the upcoming Democratic primaries, one candidate offers peripheral cues of cute same-sex couples to match her inconsistent views on marriage equality. On the other side, Bernie Sanders brings to the table a consistent political record that speaks for itself, as well as innovative policy frameworks on income inequality, incarceration, and healthcare. It is of course up to each individual voter to determine their candidate of choice, but this queer is feeling the Bern.
REAL LIFE. REAL NEWS. REAL VOICES.
Help us tell more of the stories that matter from voices that too often remain unheard.