JULIAN MOON'S "A CUP OF COFFEE" EXCLUSIVE
This video was probably the most fun project I've ever been a part of in my entire life. Angie Piccirillo, the director, is the mad genius behind it, she built the set, made the costumes and really brought to life this crazy, fantastical, music video. I was so nervous about dancing around in the donut costume, especially in front of other people, but once I let go it was actually quite liberating.

There's nothing quite like dropping it low in neon green leggings and a giant stuffed donut costume to help you get over caring what other people think. I really hope people have as much fun watching this video as we did making it!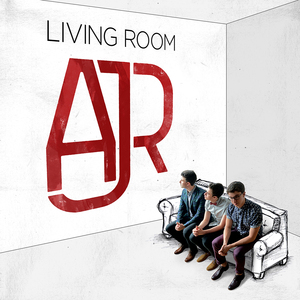 Mike Ragogna: Hey, Met brothers! Your debut album Living Room is finally out. Kinda excited?
Ryan Met: We're incredibly excited for this release! The album was actually written, recorded, produced and mixed by the three of us in our living room -- hence the name. It's hard work, but it's definitely worth it to see our precise vision come to fruition on the record.
MR: Okay, what your part in the band is, what are your interests?
Jack Met: Adam plays bass, Ryan plays keys and ukulele and I play sample-machine and guitar. We all sing as well. I play a lot of tennis, Ryan is pretty interested in film, and Adam is an avid reader of philosophy.
MR: How did making music together come together? Who were your musical influences?
Adam Met: We're such fans of the music of the 1950s and '60s. Bands like The Beach Boys and Simon and Garfunkel truly sparked our love of those classic songwriting techniques. Recently, we started getting into contemporary music with artists like Imagine Dragons and Lorde. There's a lot of innovation happening right now in the alt-pop scene. We love to take influence from that sort of creativity.
MR: How do you come up with the topics you write about? Are they from personal experiences, writing objectively, all of the above?
RM: It differs from song to song. On this record, it was important for us to showcase different perspectives. We have anthemic party jams like "I'm Ready" and "Thirsty," juxtaposed to more profound deep cuts like "The Green and The Town" and "Growing Old On Bleecker Street." "The Green And The Town" was actually inspired by a book I read while I was at Columbia, Virgils's Aeneid. A lot of the imagery from the epic poem inspired coming-of-age lyrics on top of a Mumford-esque pirate beat.
MR: How have you grown so far from where you first started playing together until now? Are there any musical contemporaries that you admire?
AM: Ten years ago, we got our start street performing in the parks of New York City. We would busk out in Washington Square Park playing covers and originals, and ended up making enough money to buy a microphone, ukulele, and Pro Tools. After that, we brought it all back to the living room and began recording from there. The single microphone that we used to record this album was the same SM-58 that we bought for $90 all those years ago.
We admire many of the hip-hop-influenced producers who branch out into other genres like Jeff Bhasker, Alex da Kid, and even Kanye West. These are the guys that are elevating mainstream pop instead of avoiding it.
MR: What are your favorite performances and songs on the album?
RM: Right now, my favorite on the album is a song called "Thirsty." It's one of our more bizarre songs, but it came out catchy enough to resonate with a lot of people.
AM: My favorite track on the album is the "Overture." We took the classical structure of an overture and modernized it; we layered the themes of every song on the album on top of one another to create a quasi album sampler.
JM: Mine keeps changing, but at the moment, my favorite song on the album is "Big White Bed." We wanted to create something that sounded more traditional from the 1960s but throw it into a synth heavy reverb landscape.
MR: What are you planning for the Webster Hall show?
JM: We've come to see that our fans are really cool and down to earth. We revamped a lot of our live show to incorporate our most loyal fans and give them experiences that are unique to our album release. Our whole image for this band is a no-bullshit, authentic project where we can be exactly who we are, and we want the show to reflect that.
MR: How do you see the band's sound and recordings evolving?
RM: Our sound has gone through many different stages because we have been doing this for so long. We started out a more folky retro sound and then turned in a hip-hop direction, and settled on this indie-pop sound that we felt best translated what we wanted to say as a band.
MR: In what ways do you think being brothers and around each other all the time help with the creativity?
JM: Being brothers allows us to be completely honest with each other. We all have a very similar vision for the direction of the music and it is a more productive process when you have a comfortability and mutual respect for the other musicians.
MR: What advice do you have for new artists?
AM: We live in a great time in the world of music where the best ideas win. In the 80s, throwing a million dollars at an artist lead to success, but not anymore. In an oversaturated, Internet based market, only the most creative ideas will bubble up and make it to the top. Our advice to new artists would be: think hard about what makes you unique and expand upon it.
MR: Does AJR have a flight plan?
RM: We are very excited for the world to hear our album. We will be touring to support it and be sure to check out our new single, "Infinity!" This has been a very long journey and we are excited to see where it takes us. We are writing for a bunch of other artists and even remixing other songs. Our path is diverse and we hope to continue spreading our message.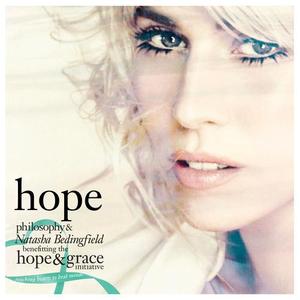 A Conversation with Natasha Bedingfield
Mike Ragogna: Natasha, what is the story behind your song "Hope"?
Natasha Bedingfield: I've always wanted to do a project with a beauty brand. When philosophy approached me about writing an original song in support of the hope and grace initiative, it felt like a partnership that made sense. There are so many similarities between what the hope and grace initiative stands for, and the things that I think about when I make music. They have a positivity about them. It was very easy to get inspired to write "Hope" because I write from a female perspective and have always written about everyday issues and emotions and questions that women in particular have.

Philosophy's goal is to raise awareness, money and support for women's mental health. Through the hope and grace initiative, the brand dedicates one percent of all sales to effective community-based organizations working to empower women through the promotion of mental health and wellbeing, and the prevention and treatment of related issues.

MR: What do you feel are the mental health needs of women?
NB: Statistics show that 450 million worldwide are suffering from mental health issues. There are a lot of stresses and expectations on woman and people in general. It's important to raise awareness, to help people get help and for people not to feel embarrassed about their problems. This comes through public awareness, through removing the stigma on mental health problems, and by not glamorizing destructive behavior.

MR: How does music play into this? For instance, you wrote the song "Hope" with the intention of raising consciousness.
NB: A song speaks on an unconscious level because music is symbolic, like dreams, and it has the ability to plant seeds of change in consciousness as well. Sometimes, if you just say something to someone it doesn't sink in. Just giving someone information doesn't tend to speak to them as deeply as what music communicates.

MR: What advice do you have for new artists?
NB: Write from a real place, write about things that you know about. There's an endless amount of room for new creative voices. Start with what's in your hands. Don't wait until you win the lottery to be an artist.

MR: What would you ideally like to see happen as a result of the initiative?
NB: I'd like to see new conversations opened up about how we can support each other at our most vulnerable times, and for people to know that the numbers show that there's definitely someone in their lives who is suffering from mental illness whether they are aware of it or not. I want for people who are affected by mental illness to know that they're not alone, and to feel supported and that there is a lot of hope.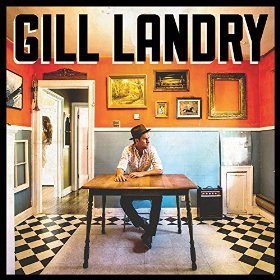 A Conversation with Gill Landry
Mike Ragogna: Gill, first off, congratulations on the Grammy for Best Folk Album.
Gill Landry: Thanks, Mike!
MR: You have a new solo self-titled album. Rumor has it you mostly recorded it in a ramshackle, shanty-ass apartment on the south side of Nashville. What? And how of the that ramshackle, shanty-assness made it onto the recordings?
GL: If you can picture a party with various spiders and mice with little hats on having their cake while I danced around in my underwear with a speaking trumpet in one hand and a goblet of wine in the other you'd start to get the vibe. I'm not sure how much the decay factor of the building had to do with it exactly. I mean the place was a moldy dump with something living the walls that I could never find, a roach bordello in the basement, and a rotating cast of neighbors that would interrupt takes with creaking headboards and daytime TV. The fact that I made this album, which I consider a quality body of work, far outside the luxuries of a big studio and in such a rat trap is a testament to ingenuity perhaps? It was done more shade tree mechanic style, so it's no Cadillac off the showroom floor, it's a worn in old jalopy that'll get you there every time if you just give her the attention she requires.
MR: Hey, your guests include Robert Ellis, Mumford and Sons' Nick Etwell, Odessa Jorgensen and Laura Marling who duets on "Take This Body." What does performing with other artists add to your own recordings and what specifically did this crew add with their guest spots?
GL: Well, everyone who comes in on a record adds a bit of themselves to what they do which no one else could bring in the same way. It's what makes it a wonderful process. These particular people are all friends, so for me it's also a nice document of the people in my life at the time. Odessa was my neighbor and travel partner in many adventures, Robert and I had toured together, worked on cars, gone junking, besides the fact he has great guitar sensibilities,
Nick and I have shared a bottle and a floor or two plus a love of New Orleans and jazz, Ross Holmes and I toured the highlands of Scotland together, which is when and where I met Laura Marling who is up there with every great female voice I've ever loved and she has a brilliant mind, Jamie Dick's drumming I feel is a very important part of everything along with Skylar Wilsons organ, Phoebe and Lily's harmonies, and Ian Fitchucks sensibilities. Each one of them brought something I could not have brought myself so they were also necessary and I think their instincts are righteous.
MR: What are the stories behind a couple of your favorite songs on the album?
GL: I would love to tell you, but I think it would only diminish the poetry. Everything that can really be known without me writing a novel about it is coded in there and the characters within are too sacred to me to give them up.
MR: How has your approach to writing and playing evolved over the years? And have there been certain guest appearances on other artists projects that permanently affected how you approach your own material?
GL: I would say my approach has evolved into having no method. I don't use a particular time of day, place, instrument, typewriter or pen. It could be with a sharpie mid-day on a napkin in a diner or sung into a recorder while driving through the night. "Emily" I wrote on ukulele, "Take This Body" on piano, "Just Like You" on harmonium, the rest on various guitars or I just hummed them out. To answer the second part to your questions, I'd say every project I've been a part of has been an education. No two have been exactly alike and I wouldn't want it any other way.
MR: These days, what kind of an outlet for your creativity does Old Crow's Medicine Show supply versus your solo material?
GL: It's grapefruits and gasoline. I have total creative freedom in my own realm and Old Crow is a band with a lot of writers. I've been wanting to tour my own songs for a while. I've been my own mistress for a long time, and I think I'm ready to marry me now.
MR: At what point did you decide it was time to record solo material separate from Old Crow's Medicine Show?
GL: I was making records years before I ever met the Old Crow guys, so I never really stopped doing it. I've made three solo records and many others under my tenure with Old Crow, and I'll be making them until I'm dead or the electricity goes out.
MR: What advice do you have for new or emerging artists?
GL: Don't call yourself an artist, let other people call you an artist. Let your work prove you. Make good work. In writing and recording I'd say it's better to take your time and make something meaningful and as great as you can because it's going to precede you and follow you, and if it's not your best, it will haunt you. Half-assed anything is a waste of everyone's time. Never rush a piece of work you believe in if you don't smash it out how you want it. If you deeply care about the work, in the end, no amount of money or convenience is worth rushing a record you'll end up hating that has your name on it.
I'd also say it's all a process that only has passing goals, no finish line. You have to do it simply for the love of doing of it. Keep that in the front of your mind. I would say that the art life isn't something that you do, it is what you do/what you are and become, and if you're really in it that's where the true satisfaction lies, in the living of it.

MR: What do you think is the state of folk and bluegrass these days?
GL: I don't really think about it at all. I think people should do whatever pleases them and keep an open mind. Works for me anyway. Traditionalists about genres can be a so rigid and blinded by their expectations. I've always felt that people who are strict traditionalists about any genre are like religious people who never questions god, it's narrow and robotic and I'm not interested in it at all. Like Louis Armstrong said, "There's is two kinds of music. The good and the bad," and that's subjective. Dig what you dig.
MR: What does the ideal future for your musical career and life look like right now?
GL: It's a process and a happening, so I hope it looks a lot like what I'm doing right now. It's changing all the time and I wouldn't change a thing.
GL: I'm better than happy, I'm free.
JUSTINE DORSEY'S "CLICHE" EXCLUSIVE
According to Justine Dorsey...
I wrote 'Cliché' a few years ago, when I was mooning over a boy who was too old for me. I realized that crushin' on someone is not just the giggles-and-butterflies fest that everyone says it is. No, the act of crushin' comes with a particular kind of self-loathing.

For every imagined kiss or conversation, there's a furious barrage of criticisms and condemnations. It is, to put it simply, SUPER FUN. I wanted the video to capture all of these feelings, and this one specific idea would not leave my brain. I would tell you what it is, but...it's sort of a surprise.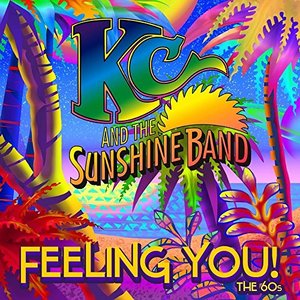 Mike Ragogna: Feeling You is the title of your new album. It feels like you were feeling the '60s this time around.
KC: Let me tell you how the title came about. I'm working on a new album that I started two years ago and one of the new original songs on the album is "I'm Feeling You." But I'm feeling it all, yes. The '60s is the first part of a two part thing that's coming out.
MR: What was the criteria for this album?
KC: The biggest thing I had to do was make sure everything wasn't Motown. I was a huge Motown fan, and I would love to do a whole Motown record someday. I started picking things that were reflecting the way I was feeling in life at this moment in a way. I picked "Blowing In The Wind" by Bob Dylan because I just thought of all the stuff going on in the world and it was appropriate for that situation. "Put A Little Love In Your Heart" came about because my manager kept asking me, "Why don't you do a re-record of that song?" and then the Sandy Hook situation happened, and I was performing somewhere, and I decided that night, "You know what? I need to sing that song." We need to start spreading the message of putting a little love in our hearts. I thought everything about this song was perfect, so I did it unrehearsed with just my keyboard player and I. It was very slow because I wanted the words to get across, I didn't want it to be about the production.
MR: The '60s are associated with social change and these are recent occurrences that are inspiring to do this project.
KC: It all applies. "Both Sides Now" really characterizes my point of view. "I've lived my life from both sides now," I truly have, and still I'm living from both sides.
MR: Were any of these songs your favorites when you were younger?
KC: You know, to say that I had a favorite favorite, I've always been a little bit fickle in that department, I think because I've always just loved all kinds of music. I guess I was one of those fickle listeners who kind of moved on to whatever the next hit was and that would be my favorite during that time, and I'd play it until the next favorite came along, you know what I mean?
To say that I truly had a favorite artist or anything, I loved Motown, I loved the Supremes, but there were so many people I felt that way about. Joe Cocker was just friggin' off the charts, James Brown, everything had its own identity, I had my own reason for loving everything, but to say that I really had a favorite favorite would be really hard. One of my all time favorite songs is "Somewhere," because I think somewhere there is a place for all of us.
MR: I want to throw something out there if it's not offensive to you. You made some of the best party music ever yet some of this music is somewhat introspective.
KC: Right. My songs were little love songs that I'd been writing all my life, but at the particular time that I really got more heavy into my writing and more serious about it was around 1973 and at that time I felt music had gotten really dark, there was just a dark cloud over everything. I don't even know how to explain it, but the energy just felt really dark and clouded. Maybe it was brought on partly by the first gas shortage, all of a sudden we had to wait in lines to get gas on certain days, we had never been through anything like that before, life was pretty carefree up until that point.
When I started to think of what I wanted my first record to be about, I definitely wanted it to be all up-tempo, high energy, positive fun. That was definitely a deliberate thing that I did. That's where I had my mind. As an avid record collector -- I've got thousands of records -- I was starting to get disappointed because I really loved to dance and I loved stuff that was more funky and uptempo, but you'd hear these great little funky singles come out, and then you'd buy the album and half of the tracks would put you to sleep. I didn't want my music to put you to sleep.
MR: So you started working at TK Records as a 17 year old, and that presented the opportunity to start your own project. Was that part of your plan then?
KC: No, there was really no plan. I lived in Miami, and although a lot of artists came here to record and my friends were in bands and stuff and I even recorded a crazy little song when I was sixteen or seventeen years old, I still thought that music came from Detroit, Philadelphia, New York City, Los Angeles, Nashville and Memphis. In all real thinking, that's where you would think you had to go to make a record. That seemed to be the pulse of where everything was coming from. I didn't know it at the time that music came from everywhere.
So, there was no plan. I always knew I was destined to do this, but I never thought of where it was going to go. I put my hands into everything. I started out in retail, I ended up in wholesale, I worked in the PR department, I started managing artists, started bookings, I just started doing everything, not knowing where I would land. I just knew that I loved this business and that I was destined to be some part of it somehow. Hopefully it was going to be as a writer or something, but meanwhile I was just content being around it, it didn't matter what level or what part of it, I was just happy to be around something I loved so much.
MR: Where you surprised when you started having huge hits?
KC: I would have to be a little surprised. I guess I did have a little confidence in it, although my confidence was waning because of people telling me I would never make it, that "I'm a white guy who sounds too black." My mother would always say, "Why don't you get a job and make something of yourself." I don't know if I had the greatest support system around me. That's the answer for that one.
MR: What was it like hearing your first hit on the radio?
KC: When I first listened to my record on the radio I was looking at it on the technical end more than, "Oh my God, my records are on the radio!"
MR: [laughs] And I bet, you were thinking, "I could've tweaked that!"
KC: Yes. What was important was, "How is it going to sound on the radio?" rather than "Oh my god they're going to play my record."
MR: Was that the benefit of having worked in the studio, getting your creative chops up in that environment?
KC: It was very important, how it was going to sound on the radio, because that was going to reflect how it was received by the public. I'm sure there was some excitement of, "Oh wow, my record's on the radio," I'm sure that had to be there.
MR: But there wasn't some intense shock to it.
KC: No, I think it validated my sacrifices. When I first heard a song that I cowrote with with one of the writers down there, or even a record I had played background on, there was some validation for me personally that I was now involved in music. "This is pretty cool, I'm on the Billboard charts as a songwriter," "I'm on that record singing background," or playing keyboard or whatever I would do. There was some sort of validation for me, again because of the sacrifice. I sacrificed everything in my life to do this.
MR: Was Forrest Gump the first time you had a song in a movie?
KC: No, it was way before that. It might have been Saturday Night Fever, though I'm not sure.
MR: Oh, that's right. Your recordings have been licensed pretty often. How do you feel about your songs being used in other contexts like movies, etc.?
KC: Well, besides the financials part of it, I think it just legitimizes my work. For so many years I've been put down for the type of music I write, I think it really gives credence to the fact that they're amazing songs that tie in a whole generation. They're such a big part of a whole decade that they're used in motion pictures and commercials and every major sporting event in the world.
MR: And your songs were sampled often.
KC: Right, I've been involved in several hit records as a sample. I've always felt like we were the Rodney Dangerfield of music, we always get left out of the whole decade. They'll mention Donna Summer, The BeeGees, all these people and leave KC and The Sunshine Band out. It's crazy because we're the ones that are responsible for all of it.
MR: KC, you have the fine distinction of being on New Year's Rockin' Eve more times than any other artist in history.
KC: And I remember watching Little Richard one night on the Johnny Carson show and he said the same thing; he was the one at the beginning of all of it and everybody else just says, "whatever" about him.
MR: A lot of those early black artists got screwed by white people covering their material. You're old enough to have watched dance music's full evolution. What do you think keeps that music so beloved?
KC: I think it's the energy of it. There's an energy in that music that's very endearing. I remember really getting upset when they started calling it disco music because i really felt that it was R&B's time to shine. I think we were influential in making R&B even more accepted than it ever was, and I really got pissed off when they started calling it disco because I felt like it had just taken away something that needed to have its day and be called the era of R&B or whatever. To this day, it's stronger than it's ever been, actually.
MR: Owning thousands of records, you've become a bit of a music historian, right?
MR: Which is probably why you're able to pick out the material most appropriate for you at this point in your life.
KC: Yes. First of all, I worked in retail, I worked in wholesale, I always had my pulse on the radio, I feel like I was responsible for a lot of records getting on the radio in Miami. One time, Motown got really upset at me because I got one of their records on the pop station before they were ready for it. I was involved a lot in getting a lot of music on the pop station down here at times. I know when I hear what a hit record is, I know that it's a hit record, sometimes I've been a little wrong for whatever reason, it's hard to explain sometimes, but most people know what a hit is.
MR: What's on your plate as far as part two?
KC: I'm just kind of going with the flow now, I'm relaxed, I'm content, I'm happier than I've ever been. I'm just really enjoying life. I got off the drugs, it was twenty years ago this year.
KC: Thank you. There are a lot of changes happening in my life, I'm just in a really good place right now. I'm looking forward to more happiness in my life, for the last parts of my life to be happy and content and to enjoy all of these gifts that I've been given, just to enjoy life and whatever's left for me, try to enjoy it. There's always somebody throwing a wrench into it and I have to bite my tongue sometimes, but I'm still learning. Sometimes at 64, you think you know it all and by now you think you would've learned everything, but I've learned that you don't stop learning. I don't think you stop learning until the day you die, really. I'm enjoying the ride. I'm at peace with it, I'm very comfortable. It took me forty years to understand who KC of KC and the Sunshine Band is, for it to really settle in, what I did musically and everything else. I'm very comfortable and relaxed and really enjoying it to be honest.
MR: What advice do you have for new artists?
KC: It's so crazy out there right now, I don't know if there is a record business any more to be honest with you. The only thing record companies are doing now is spending an awful lot of money. They're spending so much money I don't know what the artists are making, if anything. Everything is just outrageous. An ad in Billboard is up to twenty-two thousand dollars now, it used to be like three thousand. A video is two or three hundred thousand dollars. I don't know how people are making it back. As far as advice, I've always said do whatever it is that you love. Believe in yourself enough. You have to sacrifice, you can't just think it's going to be handed to you on a silver platter, my father always taught me that. It's like if you love football and you can't be the quarterback then be a coach or do something else in that area. If it's music and you can't have a hit record, you can always be the person who's managing the artist or promoting the artist or doing something else for the artist, it's just as rewarding as being the artist. Put yourself around whatever it is you love and as long as you're around some part of it I think you'll be very content and a very happy individual.
MR: In 2002, you were honored with a star on Hollywood's Walk Of Fame. You've also received a Grammy and other nominations. What do you think is going to be KC and the Sunshine Band's musical legacy?
KC: I don't know. Hopefully one part of it is that we brought an energy and life to music, that we brought happiness and joy to people through our music, I think that's huge, especially in a world that we're living in today, I think that positive energy is so important in all of our lives and, as a matter of fact, is why I think it's sustained over forty years now.
Transcribed by Galen Hawthorne
P.J. PACIFICO'S "AMONG THE LIVING" EXCLUSIVE
According to P.J. Pacifico...
This is the most important song I've ever released. It's been inside me for 20 years, and I've wanted to write it since my chemotherapy ended. I've learned to forgive myself for surviving and have finally accepted that I've done nothing wrong by doing so. It was an extremely therapeutic song to write and an intensely emotional songwriting session, to say the least.

Battling cancer made me the person I am today, and actually helped me in many ways. But the focus isn't only on me or my personal experiences. I've learned that we are all among the living and we all should live life to the fullest. That's the universal message of the song, and it means the world to me.
Popular in the Community