There is a big difference between visiting a place as a tourist and visiting a place and feeling like a real local there. This is mainly the reason why I prefer staying in a real local apartment and not in a hotel, as fancy as the later can be when I am traveling.
I've been to Paris a few times recently but in my latest visit I really felt like home there. Maybe because I can already find my way around in the Metro and I already recognize streets and locations, but it may also be because I stayed in one of the great apartments of Feels like Home in Paris, Fleur du Petit Thouars, to be more exact.
I've heard about the company through a local friend who was following my Paris's photos, and the company's motto Hotels give you a Room, We give you a Home, really hit what I was looking for.
Beside the fact that the apartment is located in one of the trendiest neighborhoods in Paris in the Northern Marais (NoMa) it is also located in a street named after a well known vineyard, Chateau du Petit Thouars. Where else in the world could one live in a street with a name like that? Here is more information about it from FLHP's blog. Not to mention that a bottle of wine from the winery was awaiting for me when I stepped into the apartment! I loved it from the first moment!
On a side note, the apartment has great big windows overlooking the inside courtyard of the building, and the view of Parisian rooftops was a perfect view for me when I was sipping my morning coffee, sitting on the roof. It is another reason why I felt like a local.
Staying at the Northern Marais, which is a bit quieter than the Marais area itself -- but still buzzing with so many cafes, boutiques and galleries -- was ideal. I think it is the equivalent to what Nolita in Manhattan used to be when it was just re-discovered a few years ago. Take a walk around this vibrant neighborhood and photograph its different characters, from the Jewish crowd rushing in or out from one of the synagogues in the area around rue des Rosier or the gay crowd who was filling the streets with vivid colors.
You can shop for local cheese at Le Marché des Enfants Rouge, the oldest food market in Paris (1615!) which has a great variety of local food and some side tables where people can eat, and then walk to the well-known Du Pain et Des Idées Boulangerie, mainly for the L'escargot chocolat pistache. From there it is just a matter of minutes to get to Canal St. Martin and have a picnic lunch on one of the benches overlooking the canal.
If you are a jogger or want to have a morning run, I highly recommend the La Promenade Plantée. (I learned about it from a personal recommendation from Yetunde Oshodi, the owner of Feels Like Home in Paris. This made me even feel even more like a local in Paris, as it seemed to be a hidden gem off the beaten track.)
And even though I was trying to avoid the touristic destinations, I could easily walk to Hotel de Ville, cross Pont Louis-Philippe, then Pont Saint-Louis just to buy an ice cream at Ile de La Cite and from there to walk to Saint Germain. For someone who is always looking for the less touristic spots and for the less traveled paths, this new location and experience really worked out.
Feels Like Home in Paris has 17 properties. Most of them are located in the Montmartre, but also in the 9th, 10th and the 3rd. Rest assured that you'll find a welcome basket upon arrival including wine, coffee, tea and lots more, Wi-Fi connection, Mac computer, unlimited phone calls to the US (which was really useful for my work matters!) and up to 50% off French cooking classes at one of the great schools in Montmartre, Cook'n With Class.
For your next visit in the French capital, attempting to feel like a local and having a different experience, try out renting one of these beautiful apartments, and there will always be someone local who will take care of you and your needs.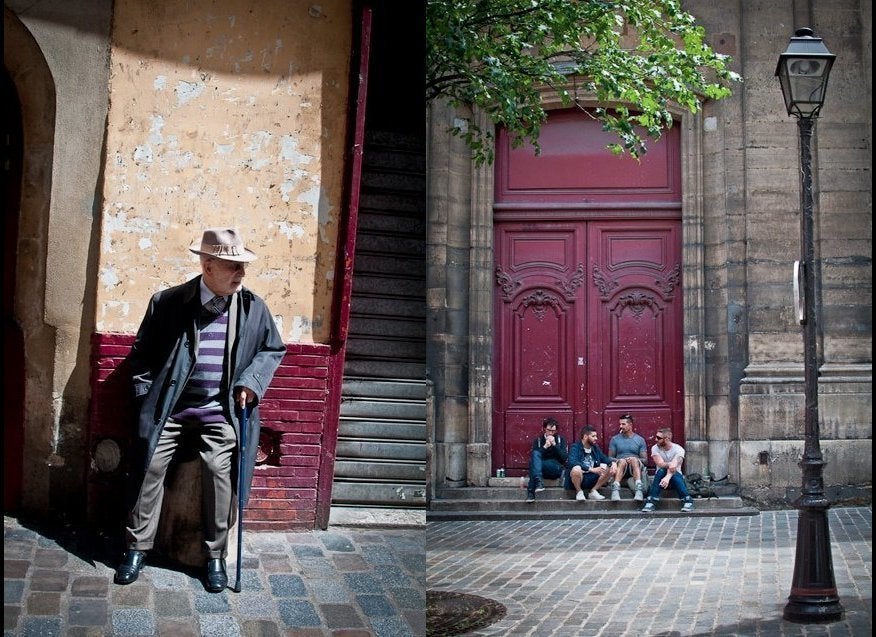 Feels Like Home in Paris
Support HuffPost
A No-B.S. Guide To Life
Related
Popular in the Community