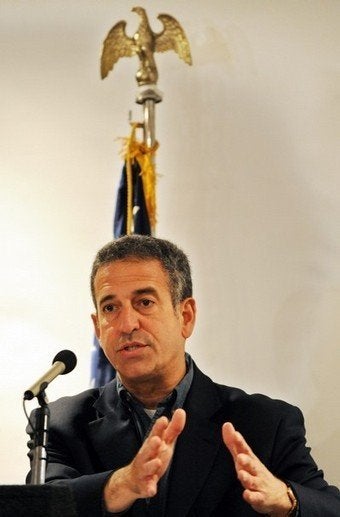 In a gentle yet clear nudge to President-elect Barack Obama, Sen. Russ Feingold released a statement on Thursday calling for "new leadership" in the nation's various intelligence services.
"I am confident President-elect Obama understands the need for new leadership of the intelligence community and will appoint competent, capable people who will work aggressively to ensure the safety and security of Americans without undermining our laws and Constitution," Feingold said in the statement.
"For eight years, the current Administration has shown contempt for the rule of law, including in intelligence-related matters, while repeatedly refusing to work cooperatively with Congress. At the same time, the Administration has failed to develop comprehensive strategies to protect our nation against our most immediate threat, al Qaeda and its affiliates. New leadership is needed to move our intelligence policies in the right direction," Feingold's statement concludes.
Feingold -- perhaps the Senate's most indefatigable civil libertarian -- has been a stalwart opponent of the Bush administration's warrantless wiretapping program, as well as extensive searches of Americans' laptops and other property at airports by the TSA. It would be practically impossible to read his statement as anything but a reaction to a Wall Street Journal report earlier this week that claimed Obama is "unlikely to radically overhaul controversial Bush administration intelligence policies."
Popular in the Community