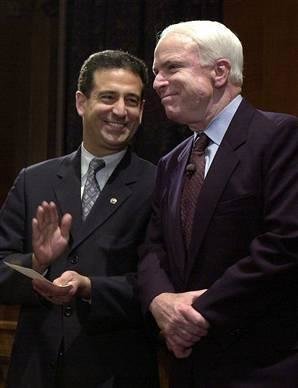 If Republican John McCain needs someone to vouch for his independence, he could easily do worse than Senate colleague Russ Feingold of Wisconsin, a liberal Democrat from a key battleground state.
"I think the guy calls 'em as he sees 'em, and as president would call 'em as he sees 'em, and would make people mad all over the place because it wouldn't fit anybody's playbook," said Feingold, who teamed up with McCain to rewrite federal campaign laws.
"He would be very original," Feingold said.
Those are not exactly Democratic talking points.
Popular in the Community