A pro-gun non-profit has created the world's first 3-D printable magazine for an AK-47 assault weapon and decided to name the ammunition after Sen. Dianne Feinstein (D-Calif.), a staunch proponent of stricter gun control.
Defense Distributed creates digital firearm blueprints that are free to download and can be used to print guns on a 3-D printer. It's calling its newest printable ammunition the "Feinstein AK Mag." (Hat tip: Business Insider)
Scroll down to see an image of the Feinstein AK Mag and a video of it being used.
"We want to commemorate a personal failure of Feinstein's to take away semi-automatic weapons," Wilson, who is also a law student in Austin, Texas, told The Huffington Post.
Feinstein introduced legislation in January that would ban more than 150 types of assault weapons, along with certain high-capacity gun magazines, including those that feed bullets into an AK-47.
But those familiar with 3-D printing have pointed to the technology as a way around such regulations. "Restrictions are difficult to enforce in a world where anybody can make anything," Hod Lipson, a 3-D printing expert at Cornell University, told the Washington Post. "Talking about old-fashioned control will be very ineffective."
In January, state lawmakers in New York banned magazines that hold more than seven rounds. In response, Defense Distributed began testing a printable 30-round magazine for the AR-15 rifle and named it the "Cuomo" after the New York governor. Gun hobbyists have since replicated the group's design.

Defense Distributed said it will make the Feinstein AK Mag available sometime next week on DEFCAD, its online library of free downloadable gun design files.
DEFCAD launched in December after Makerbot, a creator of 3-D printed items, began enforcing its ban on gun components. Since then, users have downloaded DEFCAD gun design files over half a million times, according to Wilson.
Here's an image of the Feinstein AK Mag: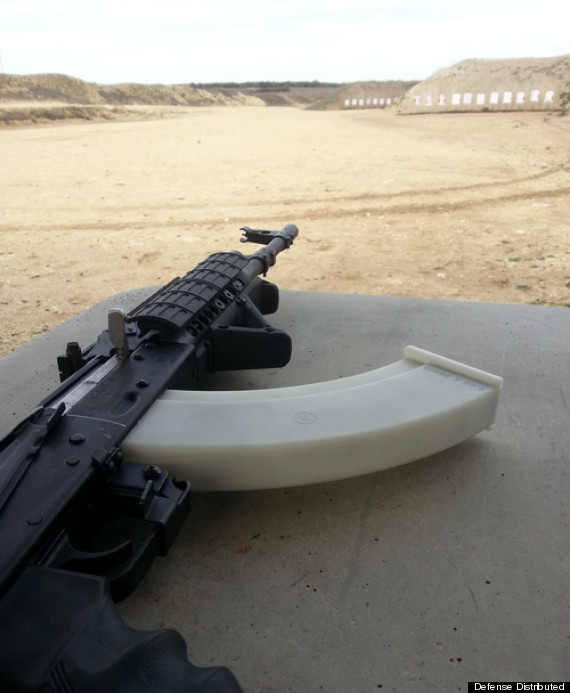 And here's a video of it being used:
Related
Before You Go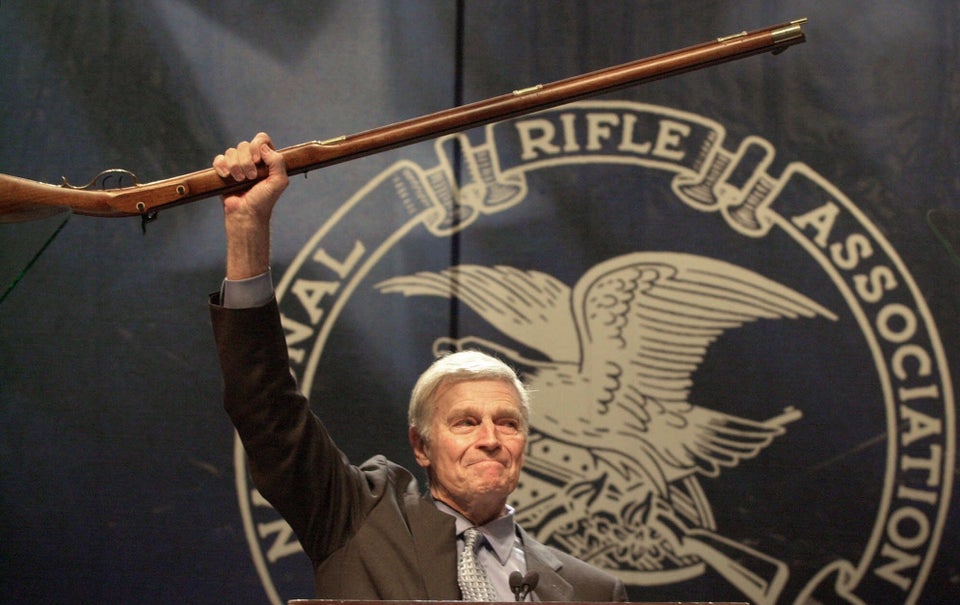 Gun Runners
Popular in the Community