Asked by NBC News chief foreign affairs correspondent Andrea Mitchell if Obama's statement that the U.S. did not yet have a strategy to deal with ISIS projected weakness, Feinstein replied, "I think I've learned one thing about this president, and that is he's very cautious. Maybe in this instance, too cautious."
"I do know that the military, I know that the State Department, I know that others have been putting plans together," the senior lawmaker added.
Feinstein, who has been assessing threats to national security for years on the Senate Intelligence Committee, said, "This is really the first group that has the wherewithal in terms of financing, the fighting machine in terms of a structure -- a heavy equipment, heavy explosives, the ability to move quickly," and, "this is a group of people who are extraordinarily dangerous. And they'll kill with abandon."
Watch the clip from NBC News above.

Before You Go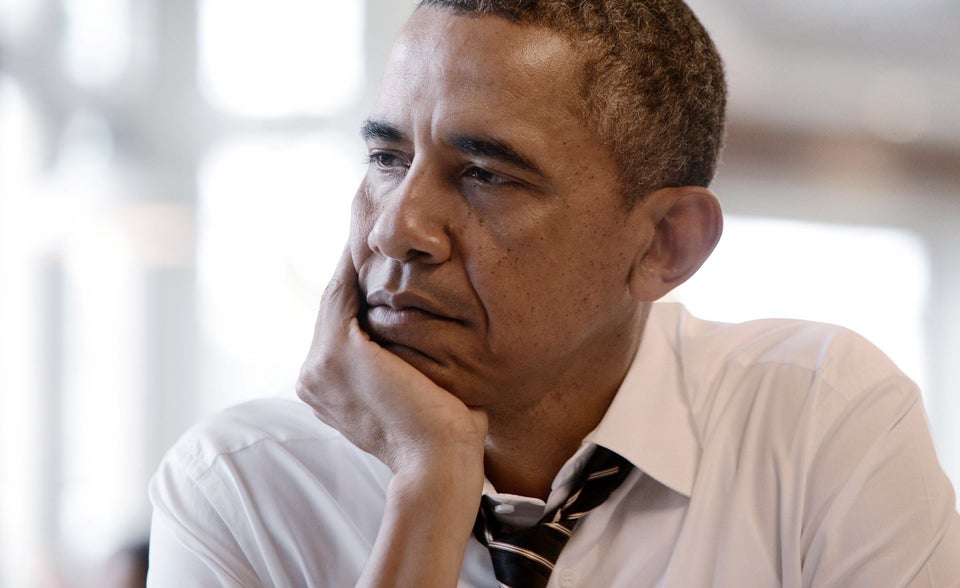 Obama Has Deep Thoughts
Popular in the Community