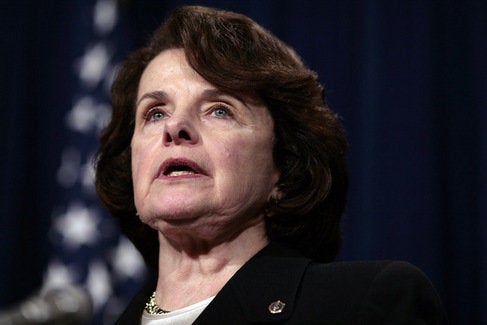 Senator Diane Feinstein's office is denying reports that the California Democrat is firmly and completely opposed to the union-backed Employee Free Choice Act.
On Wednesday, the station KHTS-AM reported that, during a meeting with the Santa Clarita Valley Chamber of Commerce, Feinstein told attendees that she would not support EFCA -- which would allow for more avenues to unionization -- regardless of how the measure was watered down in negotiations.
"She will not vote for the bill," John Shaffery, the vice president for the SCV Chamber Board of Directors, was quoted as saying. "And she will not support any modification allowing the process to bypass secret ballots, and she believes that now is not the right time for this type of legislation given the downturn in the economy."
The business community trumpeted the news, with the Workforce Fairness Institute blasting the story out to a list of reporters.
But was the victory lap a bit premature? Reached on the phone, an aide to Feintstein said the report was not accurate.
"This guy John Shaffery does not speak for the Senator," said the Senator's main spokesperson, Gil Duran, who added that a statement clarifying the remarks would be issued this afternoon.
Speaking on background, another attendee at the meeting went a bit further in pushing back against Shaffery's remarks. "This must be his first rodeo because the story hasn't changed much. It has been the same: She is looking for a compromise. And anyone who says otherwise is engaging in some wishful thinking."
The labor community, for what it is worth, is not panicked. In fact, in one respect, they are pleased.
"It's pretty ironic that the net result of the Chamber meeting, and email blasting, is they resulted in Sentor Feinstein putting out a statement saying she DOES support major labor law reform," emailed one union official.
UPDATE: Here is Feinstein's statement, firmly denying the report.
"A statement has been put out mischaracterizing my position on this bill. The truth is that I am working to find common ground between the needs of both business and labor in order to reach a bipartisan solution.

I believe we must find a way to protect the privacy of individual workers so that they may elect whether to form a union free of intimidation."
Popular in the Community