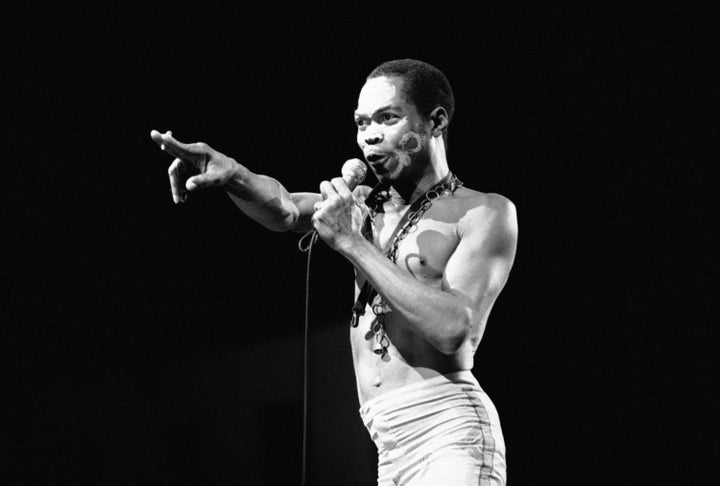 The tickets for the Broadway production of "Fela!" showing at theMusic Hall are quickly selling out, but Detroiters have more than one way to get a new perspective on the legendary Nigerian musician and activist Fela Anikulapo Kuti.
The three-time Tony-winning show "Fela!"is the biggest to ever hit the Music Hall Center for the Performing Arts. The touring musical, which opened in Detroit Tuesday after a run on Broadway starting in 2009, tells a high-energy, Afrobeat-infused story of a man who used artistic expression to speak for social change in Nigeria. Kuti, who passed away in 1997, is known worldwide for his music. But "Fela!" was written in part to ensure his legacy of social activism lives on.
The show's message should particularly resonate with Detroiters: Music Hall's President and Artistic Director Vincent Paul told Crain's Detroit Business "Fela!" deals with issues that face the city, including social injustices and government corruption.
"The arrival of "Fela!" the musical also has caused other cultural institutions to plan exhibits and programming around Kuti's life and work, allowing Detroiters a nuanced and critical view.
The Charles H. Wright Museum of African American History opened "Moving to His Own Beat -- Fela: The Man, the Movement, the Music," on Jan. 13 in collaboration with the Music Hall. The exhibit, which will run through April 1, places Fela's music in a political and historical context, offering fascinating archival material.
Down the street from the Music Hall, the Virgil H. Carr Cultural Arts Center is hosting "Say Yeah Yeah! A Felatastic Detroit Art Exhibition" through April 9. Guest Curator Sabrina Nelson, an artist herself, brought together pieces by 22 artists who have made work inspired and informed by Fela. They're showing alongside work from the Nigerian artist Lemi Ghariokwu, who created most of Fela's album covers.
Nelson says it's not just Fela's music that's echoed in Detroit, but his political activism and strong spirit.
"Fela was beat many times and put in jail ... he just verbally said what was right," Nelson said. "Detroit has that same kind of fight. We get knocked down but we keep getting up."
Nelson especially takes to heart Fela's message of the power of art and music.
"I use my art as a weapon, not necessarily as a weapon to harm," she explained, "but as a weapon to educate, to enlighten, to show that there is beauty here."
The Carr Center, located at 311 E. Grand River Ave, will be open from 10 a.m. to 8 p.m. Tuesday through Saturday throughout the exhibition's run. Admission is free.
Fela-insprired art works will also be on display in the Music Hall itself and in a large tent outside the venue.
Below, see archival images from "Moving to His Own Beat -- Fela: The Man, the Movement, the Music," provided by the Charles H. Wright Museum of African American History.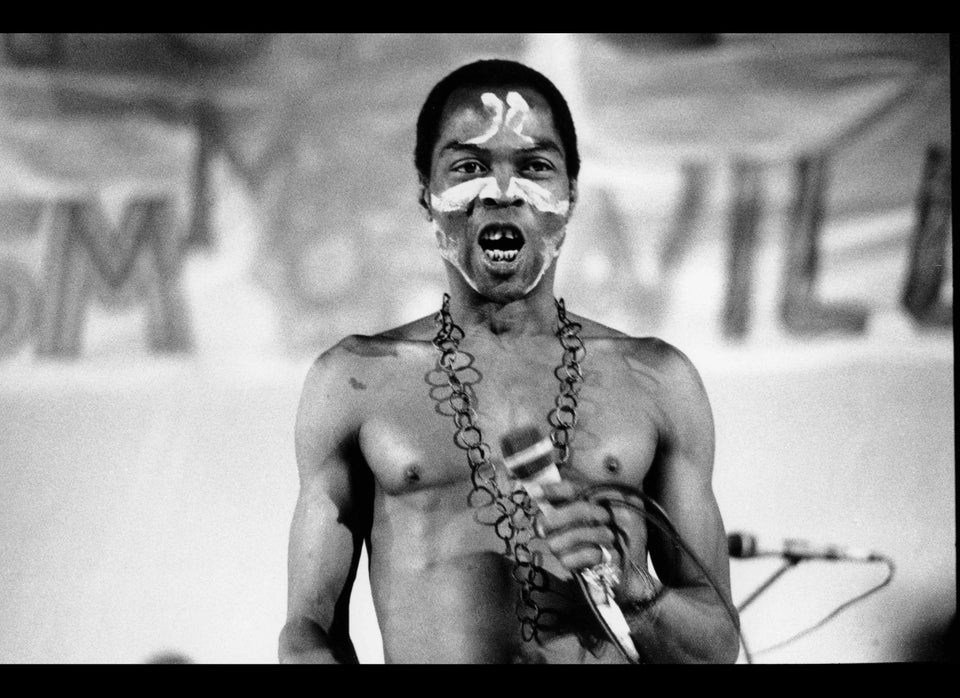 The Life And Legacy Of Fela Kuti
Related
Popular in the Community