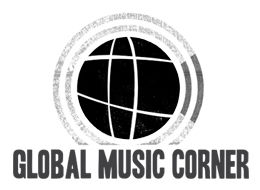 This is HuffPost World's regular feature that highlights interesting musicians and musical trends around the world. Know of a great musician doing ground-breaking work outside the United States? Send us your ideas for bands to profile or up-and-coming musicians to follow. Please fill out this survey form.
Fela Anikulapo Kuti was a Nigerian dissident, multi-instumentalist, composer, innovator, and arguably the most dynamic protest figure the world has ever seen. His perpetual, uncompromising protest voice has influenced societies across several continents and his legacy is growing at an exponential rate. Knitting Factory Records is reissuing his entire catalogue in North America over the next eighteen months, afrobeat bands are re-inventing the genre Fela created all over North America and Europe, and FELA!, the Bill T. Jones-Antibalas production, began its broadway run at the Eugene O'Neill theater in New York last month.
FELA! enjoyed a widely acclaimed Off-Broadway run last year. Bill T. Jones, a Tony award winning director and choreographer, Rikki Stein, Fela's former manager and the executor of his estate, playwright Jim Lewis, and members of Antibalas, a Brooklyn Afrobeat collective, collaborated to put together a production that used Fela's music to tell the story of his life through 1978. With Sahr Ngaujah starring in the leading role, Bill T. Jones' ensemble cast and Antibalas re-created the atmosphere, attitude, and ambience of The Shrine, Fela's home night club in Lagos, Nigeria.
Olufela Olusegun Oludotun Ransome-Kuti was born in Abeokuta, Nigeria in 1938 to a wealthy family. He was sent to London to acquire a medical education at the age of 20, but enrolled in Trinity music school upon arrival. He studied the trumpet, arrangement, composition and started a band, Koola Lobitos. Fela returned to Nigeria and re-formed Koola Lobitos upon graduating, but found limited success establishing himself musically.
In 1969, Fela and Koola Lobitos traveled to The United States. It was in Los Angeles that Fela met Sandra Isidore, an American woman who was affiliated with the Black Panther Party. She exposed Fela not only to Malcolm X and African-American ideology, but also African-American funk music of the era. It was this key introduction that allowed Fela to make the initial breakthrough in his music, recording My Lady's Frustration, and creating an original distinctive style--Afrobeat--that brought together his traditional African rhythms and instruments with a funky sensibility.
Fela came back to Nigeria armed with his new sound and heightened political awareness, renamed his band to Afrika 70, and unleashed Afrobeat on his home continent. Fela used his incredibly infectious music to draw the peoples' ears and then spoke to their conscience with his unrelenting political diatribes against the injustices of the Nigerian government winning the respect of the masses across West Africa. Traditional African instruments, James Brown style funk, Afro-Caribbean rhythms, modal jazz improvisation and politically conscious lyrics all synthesized to create an original sound that influenced people all over the world.
Aaron Johnson, trombonist of Antibalas and musical director of FELA!, recollects his first encounter with Fela and afrobeat, "It was my college roommate, Torbit Schwartz at the New School, he played me my first Fela record, Teacher Don't Teach Me Nonsense. From the first time I heard Fela's music I was immediately so enthralled, and I just wanted to go hunt the shit down, and you couldn't find it anywhere, I mean I scoured New York City." Johnson's experience of being captivated but unable to dive into afrobeat headfirst is common. Although Fela's influence is widespread, his music is largely an underground phenomenon. His songs ranged from ten to twenty-five minutes in length, so he was never able to fit into a popular music category limiting his distribution in North America and Europe.
"That was Fela's thing, his thing was 'I'm not a pop artist. I don't have any intention of writing three and half minute songs for airplay,'" said Kevin Mambo, the Zimbabwean actor sharing the lead role in FELA! with Sahr Ngaujah. He pointed out the challenge Fela's elongated style posed to the ensemble cast, "We've found a really efficient way to convey this music without cheapening or making light of it. Antibalas--Aaron Johnson and Jordan Maclean--have done an amazing job of abbreviating the music without cheapening it.
"I really want people to have an appreciation of his music. I also want people to have an appreciation of the man," Mambo described his aim in portraying Fela on the stage. He wants FELA! to contribute to the growing afrobeat revival taking place in North America and Europe, "I also want people to leave the theater hungry for more. Looking to fill in the gaps, looking to understand more about his experience, looking to understand more about his culture, Yoruba Culture, looking towards Africa."
Aaron Johnson has played a major role in the afrobeat revival as part of Antibalas, "I remember when we first went on the road and there were no other afrobeat bands anywhere. Now every town we go to has one. I'm proud to have contributed to the growth and spread of the music all thanks to Fela. Fela is the ultimate artist, we're just trying to translate his music and bring it to a new audience."
The years of dedicated hard work has definitely paid off for Johnson and other afrobeat musicians who sought to further Fela's legacy. Kevin Mambo pointed out Fela's anti-establishment message has a new relevance today, "The stuff is now getting a life of its own and it's been introduced to a lot of people who knew nothing about any of this music when it happened, but it's all so relevant. The movement is growing. This is music for people, this is not music for money as such. This is not commercial music, there are not any other venues in which to participate unless it's on the ground."
Whether you're an abrobeat fanatic, or you've never heard of Fela Kuti before, FELA! will knock your socks off. Tickets are available online at felaonbroadway.com, via phone, and at the theater box office. Group rates are available as well as rush rates (in person at the box office two hours prior to showtime). This play will take the afrobeat revival to the next level. Find out for yourself what the movement is all about.
Read more Global Music Corner stories here.
Popular in the Community