Alert to TV executives everywhere: We'll happily forget about the "Roseanne" revival if you bring "Felicity" back to our screens immediately.
It's been nearly 20 years since the beloved teen drama premiered, airing for four seasons on The WB network from 1998 to 2002. While its cast members have gone onto play other roles (a Russian spy, vice president of the United States, a telepath, etc.) they'll always have a soft spot for the story of the girl who chose to follow her crush across the country and change her life forever.
Keri Russell, Scott Speedman, Scott Foley, Amy Jo Johnson, Tangi Miller, Ian Gomez and Greg Grunberg reunited at the ATX Television Festival earlier this month to talk about the show's enduring legacy ― it's way more than just a haircut, OK? ― and the possibility of a full-blown revival.
"It was just such a sweet story. I just think [J.J. Abrams and Matt Reeves] who created it and wrote it ― and still to this day, it's such a sweet, kind of romantic idea for a story," Russell said during an interview on the "Today" show. "I feel like everyone can relate to that on some level, that idea of 'what if I had chosen this and taken this path,' and still to this day it's one of my favorite stories."
At the beginning of the second season, the titular teen chopped off her famous curls, which somehow became the show's most polarizing storyline ― even more than the time travel.
"It's what college girls do. They break up with a guy and go cut their hair," Russell explained, joking that her takeaway from the experience was that TV viewers really want girls to have long hair.
"The haircut is the reason that a lot of people ever even heard of the show. " co-star Amanda Foreman, who played Felicity's roommate, added. "But it was not her idea. It wasn't her fault."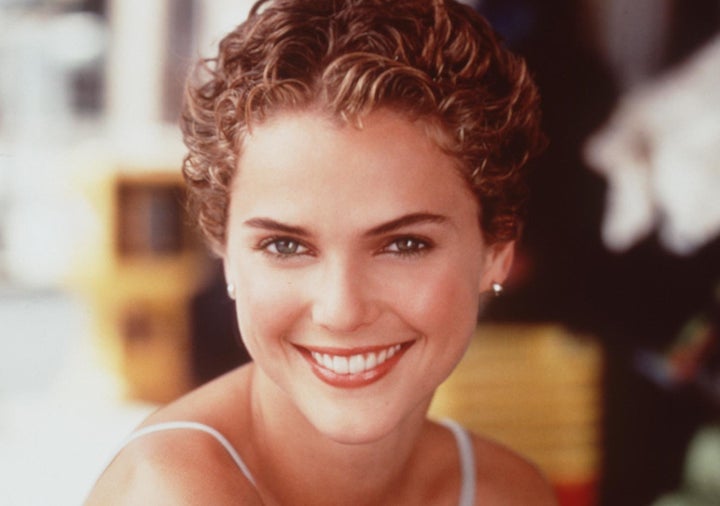 Both Russell and Foley have wrapped up their work on other series for this year (though the "Scandal" actor does have another one in the pipeline), so naturally, the question of a "Felicity" revival arose.
Russell put forth the idea of a "Felicity" Christmas movie in the same vein as "The Brady Brunch," while Foley ruled out the possibility altogether.
"I think 'Felicity' is so specific to that time in someone's life when you're going from college to adulthood and that transitory period," Foley said, advocating for an entirely new cast. "We are past that period."
Speedman, however, is fully on board.
"I've always said yes," he said. "It's going to be good."