The British breakout actress is the new face of Dolce & Gabbana, a brand she's worn on the red carpet and supported in the front row at Spring 2012 fashion week.
Said the designers, "Representing a heady mix of sensuality, confidence and beauty, Felicity Jones offers a sense of divine contradiction. Classically beautiful yet modern in attitude, her audacious gaze is impossible to ignore."
Felicity's love for fashion ranges from high (Dolce & Gabbana, Burberry) to low, including lots of vintage. To dress her character, Anna, for "Like Crazy," Jones said:
"We went to a vintage shop in Los Angeles and I went with the costume designer and we just picked out her whole costume for the first three years. So it as so nice to be that hands on and be able to pick out that jacket and be like, 'This is perfect for Anna.'"
Less perfect for Anna is Dolce & Gabbana, known for its unabashed glitz and glam. But Jones will wear it well, given her track record of high-wattage red carpet hits. See the rising star's recent looks below and head to WWD.com to read more.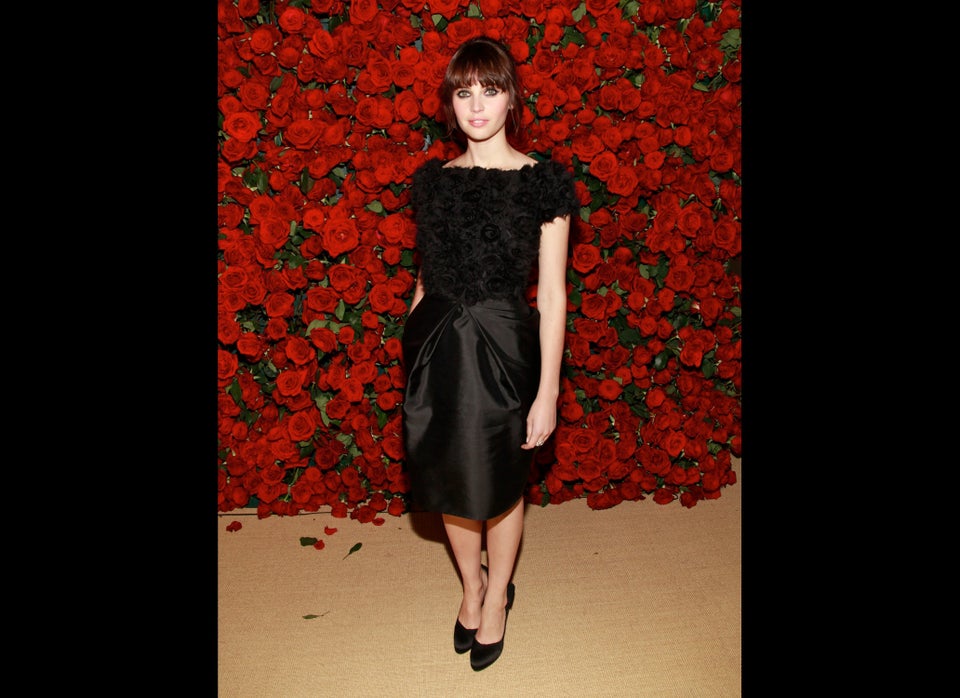 Felicity Jones Red Carpet
Popular in the Community