We spend a decent amount of time analyzing the style choices of celebrities, often filing them into best and worst-dressed lists. We love to hypothesize about the inspiration or process behind a specific outfit, but we actually got the opportunity to grill Felicity Jones about one of her red carpet looks.
We first became aware of the British actress when we saw her in the 2011 film "Like Crazy." Of course, we were closely taking notes on her consistently-awesome smudgy eye look (so were others, she's now the face of Dolce & Gabanna's Animalier collection). When we got to chat with the star about her look from the premiere of the movie, naturally we asked her about her makeup that evening, how she decided on her quirky eggplant-print dress and her choice of jewelry, or lack thereof. Keep reading for details on Felicity Jones sizing up... Felicity Jones.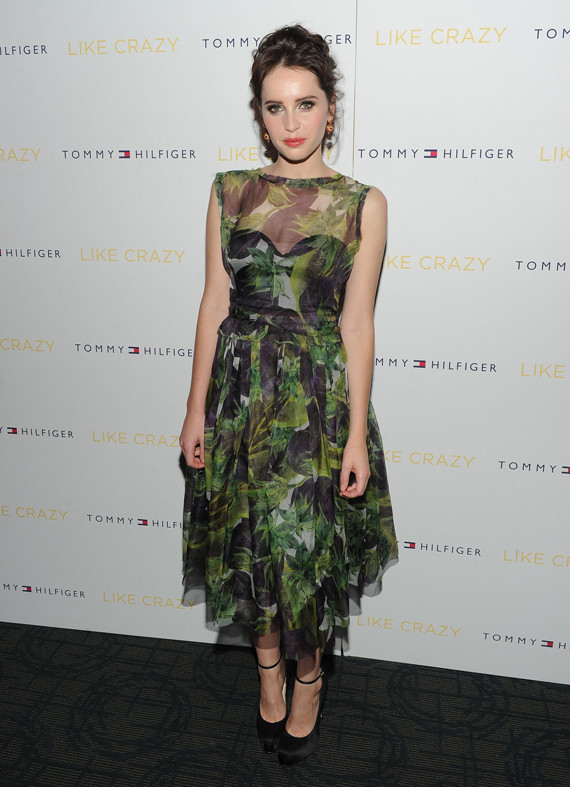 On choosing that dress: "This was the premiere of 'Like Crazy' in New York. I went to the Dolce & Gabbana show in Milan and I saw the dress. I just thought it was incredible, so I always had it in the back of my head that I'd maybe want to wear it one day. And when I was getting ready, we had to alter the dress to fit me because I'm not a fit model. It ended up being a hot evening in New York. It was in the fall, but the dress felt like the right thing to be wearing at the time."
On her beauty look: "It was inspired by the makeup Pat [McGrath] had chosen for the show, and I adapted it for myself. I wanted to bring out my eyes, something a bit smokey. There is something quite Italian about it, actually. This is just an exaggerated version of what I'd normally do everyday. Day to day, I always wear eyeliner on my top lid and mascara. I like to do my own makeup, it depends on the event. If it's something quite low-key then I'll often do my own makeup. But for something like a premiere, it's good to have a makeup artist because they know what they're doing."
On wearing minimal jewelry: "I don't like when I look too cluttered. The dress is the statement. But usually I don't like to wear any jewelry. I'm not a huge jewelry fan. Every night I've worn jewelry I've lost it, and I actually think it looks cooler without it."
On beauty icons: "Anna Karina. I love her in all the Godard films. I love the way she does her makeup. It's quite strong, but it looks cool. I absolutely adore her."
Take a look back at Jones' style evolution through the years.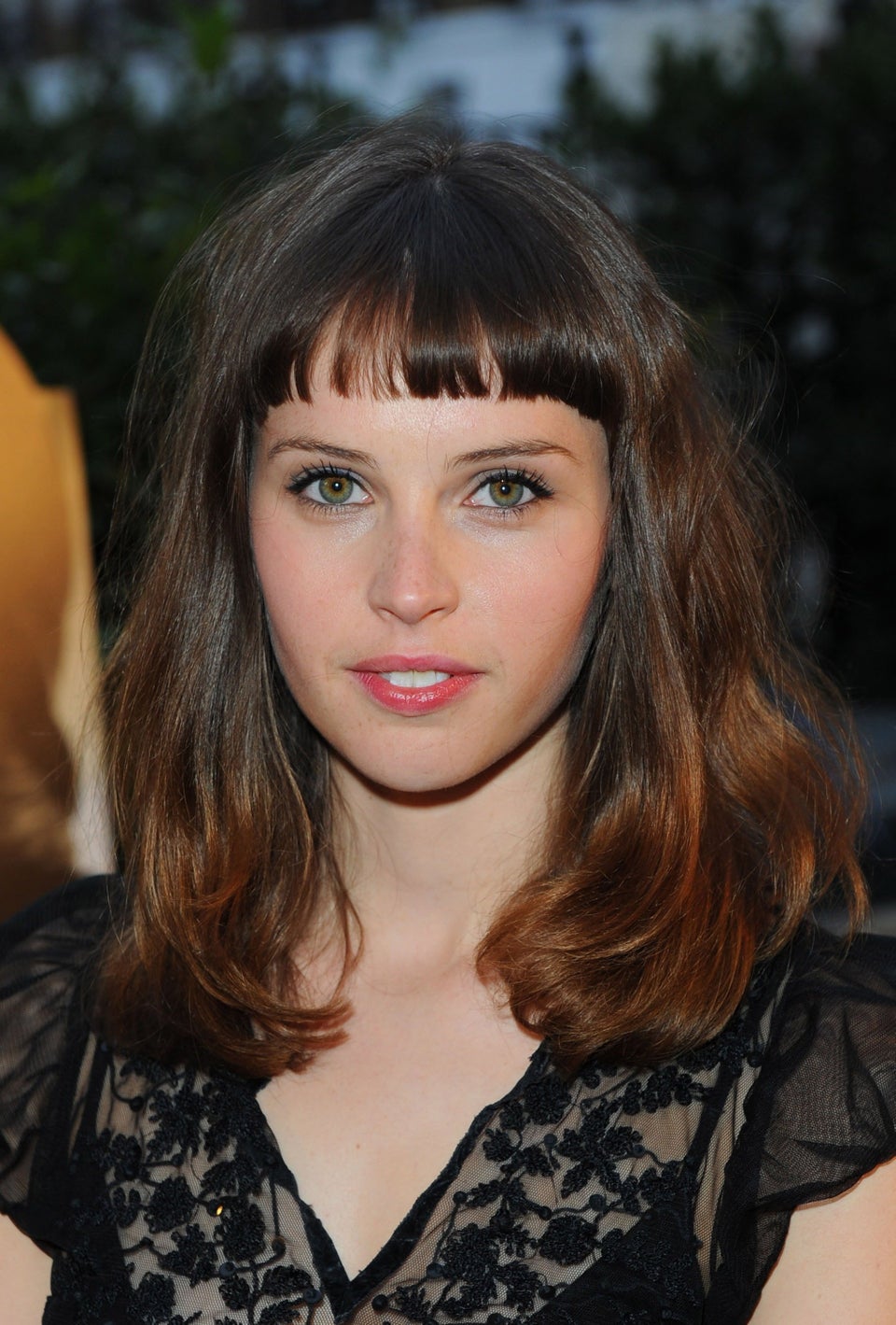 Felicity Jones' Style