It's one of those scenes that make you almost forget all the horrible thoughts you've ever had about humans. All it took was an inspiring rescue by a man who didn't hesitate to race to the aid of a female cat named Felix.
In CCTV video posted by ITV, viewers could see the poor cat getting chased by a rascally rival right to the edge of the Thames in London. Then, she tumbled into the drink.
A man who witnessed the calamity immediately sprinted to the edge of the water. He assessed the situation, lay on the ground beside the river and reached for the panic-stricken cat. In moments, he was able to haul Felix to safety by the scruff of her neck.
The rescued black-and-white feline turned out to be the official office cat of the Royal Docks Authority — and her mates were delighted to have her back.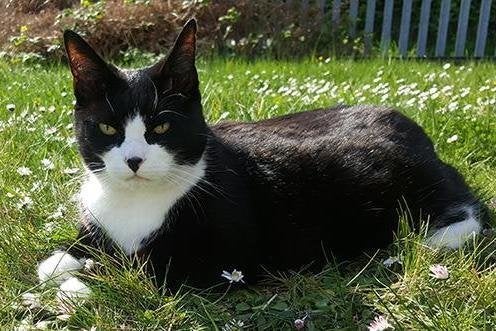 The authority issued a statement noting that "happily" Felix was doing fine:
Felix the RoDMA cat ended up in the drink while bravely engaging in a hostile territorial battle (i.e., running away) from another cat.

We can happily report that Felix suffered no injury or trauma.

She also seems to be completely unaware that the rest of the RoDMA team have been laughing behind her back after the blase 'nothing to see here' routine that followed her dunking.
The authority later identified engineering and operations manager Scott Derben as Felix's hero, the Evening Standard reported. But before his name was released, Twitter users launched a search for him via #SavingFelix. Folks wanted to express their gratitude for his heroism, and perhaps even buy him a pint or two. Someone even mentioned a knighthood.
This simple act of kindness thrummed some heartstrings on Twitter.
Calling all HuffPost superfans!
Sign up for membership to become a founding member and help shape HuffPost's next chapter