If you're still coming down from a transcendent Ultra experience last month, or counting the days until Electric Daisy Carnival comes to New York, no one needs to sell you on the power of electronic dance music festivals.
If you're less impressed by the raucous vibe of EDM gatherings, photographer Felix R. Cid might be able to convince you. "It is very alive, uncontrollable and unexpected," he told The Huffington Post. "Anything is possible."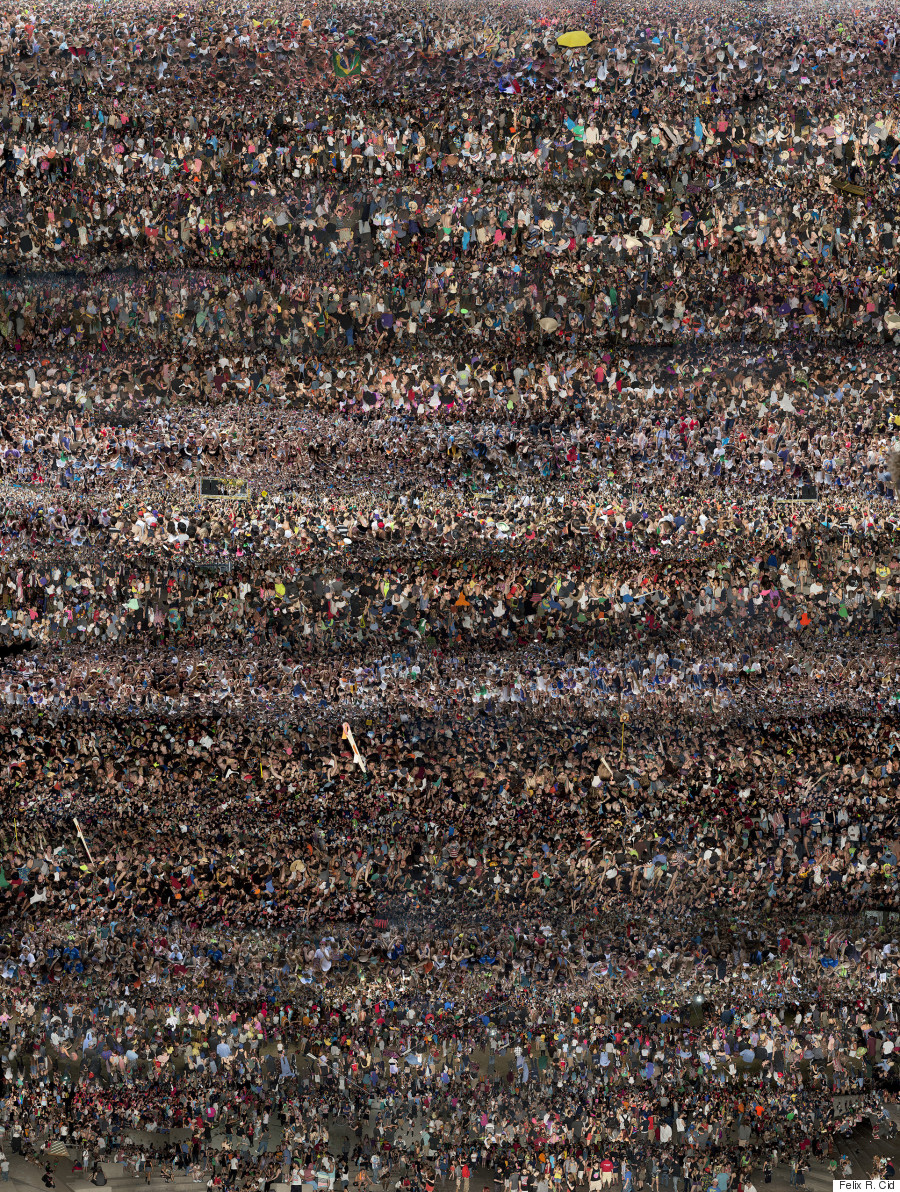 Untitled (Sydney, Zurich, Catalonia). 2014
Cid took advantage of this atmosphere of vibrant possibility in creating his project "X," a series of photos from EDM festivals around the world, which was exhibited this spring at A+E Studios in New York. In addition to displaying single shots taken at concerts, he pieced together hundreds of these photos to build stunning crowd panoramas from countless snapshots.
"The final photograph is comprised of multiple points of view from different times," Cid explained. "I don't see the work as a collage but just another photograph."
Working in what might traditionally be referred to as collage, however, allows him to play with the assumptions of the photographic form. Rather than capturing a single moment in time, each work contains an accretion of impressions blended into a harmonious whole. "These pieces involve the idea of time in a similar way that painting or drawings does," he said.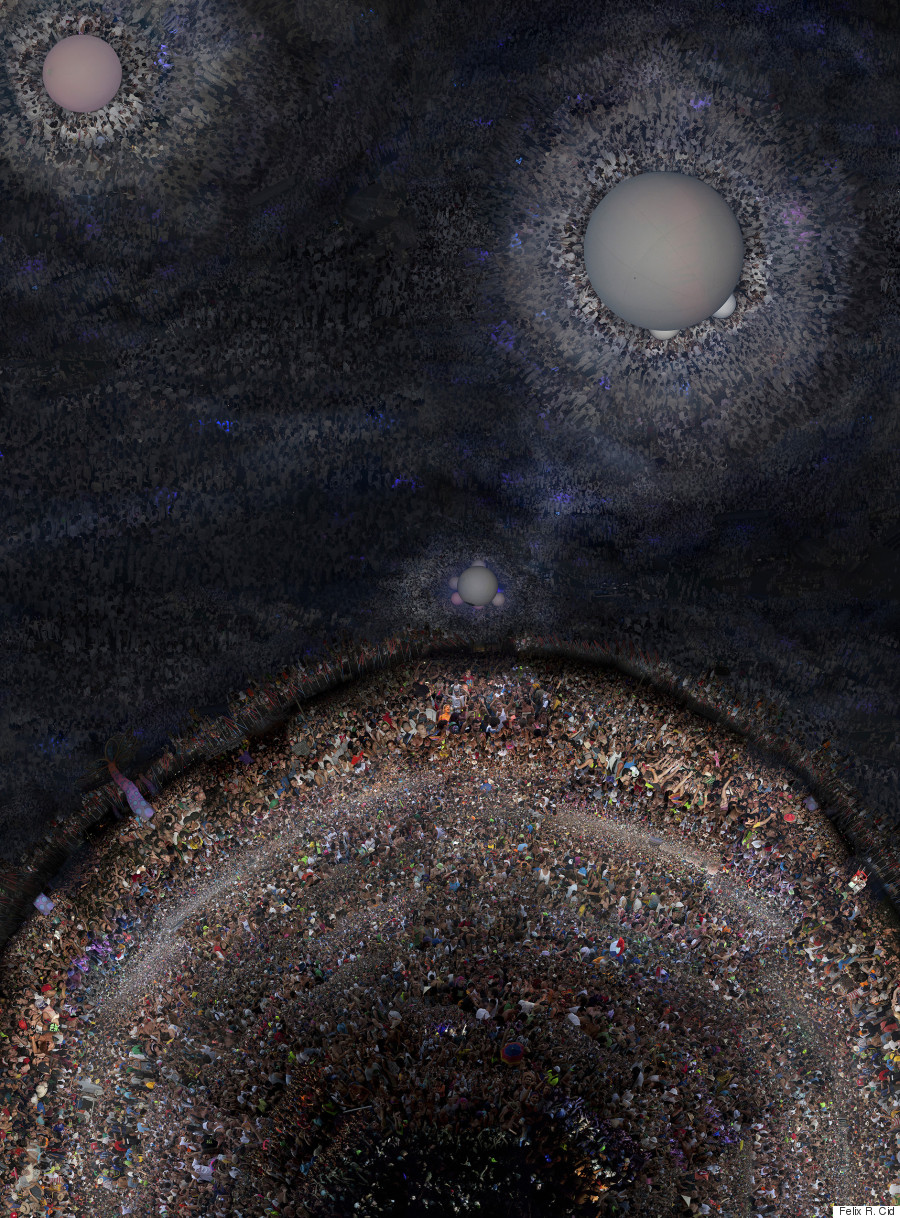 Untitled (New York, Monegros Desert). 2014
The photographs in "X" also move away from the documentary aspect of unedited photography. "I have no intention to make images that directly relate with the events to describe any kind of documentation on what they are," he notes. Instead, "I like to believe that I let the photograph create itself."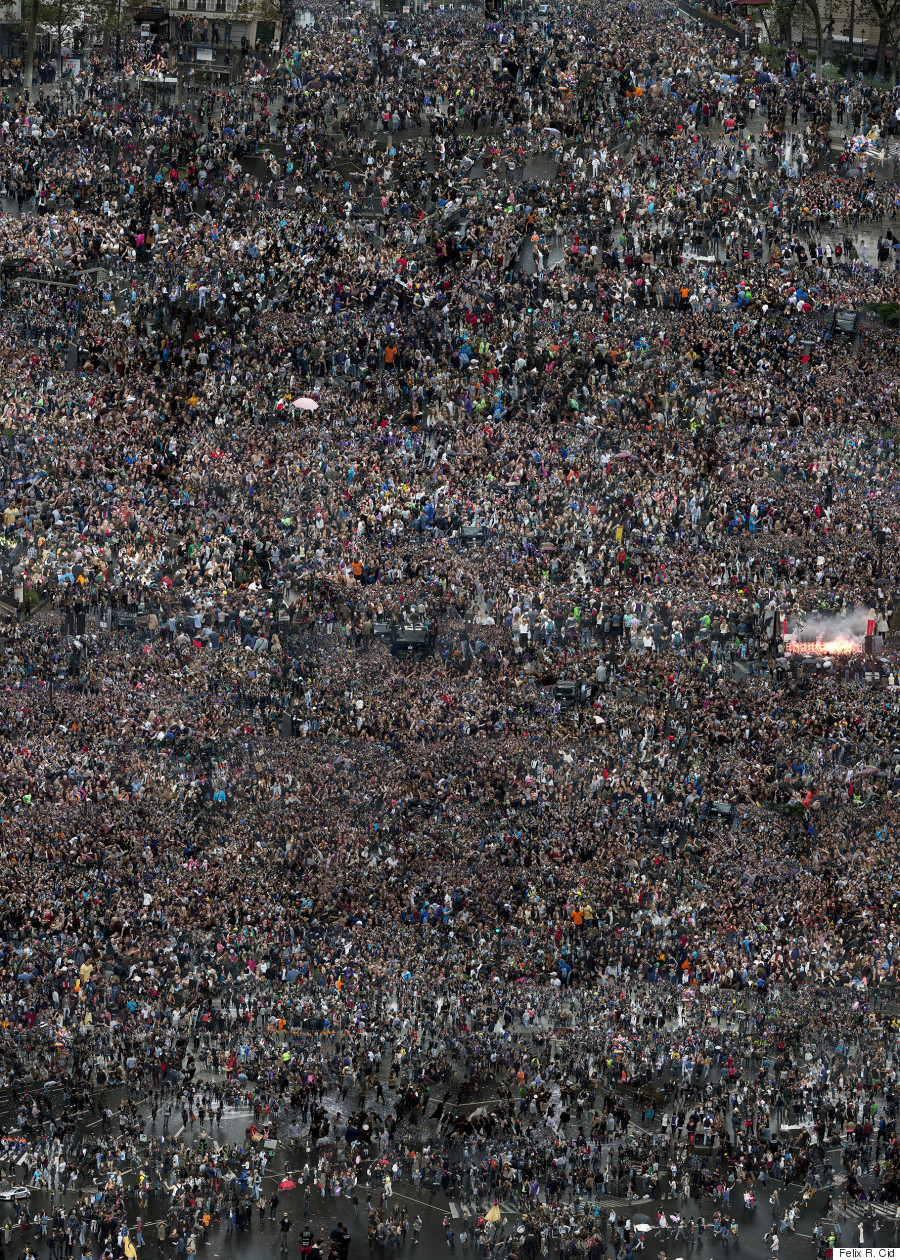 Untitled (Paris). 2014
The final images, which show hypnotic masses and swirls of event-goers as if from afar, juxtapose the overwhelming force of a crowd and the vitality of each person. Look closely and you can see the individual faces and figures popping out in great detail. What better way to capture an EDM concert? As Cid argued, "Electronic music venues have a less rooted core to the admiration of one single individual... electronic music venues are more about the experiences of the public within themselves." These crowds come together not to worship a celebrity, but to create an experience, together.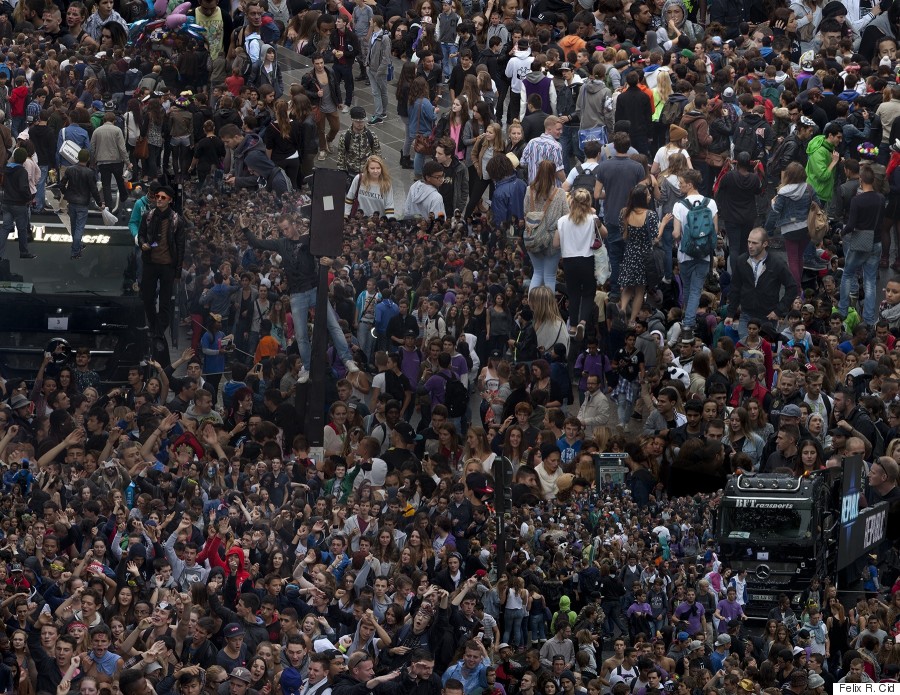 Untitled (Paris). detail
Perhaps most importantly, EDM festivals are transformative, said Cid: "Electronic music venues create some kind of alternative reality." Much like his mind-bending photographs, they're of reality, but make you see the world in a whole different way.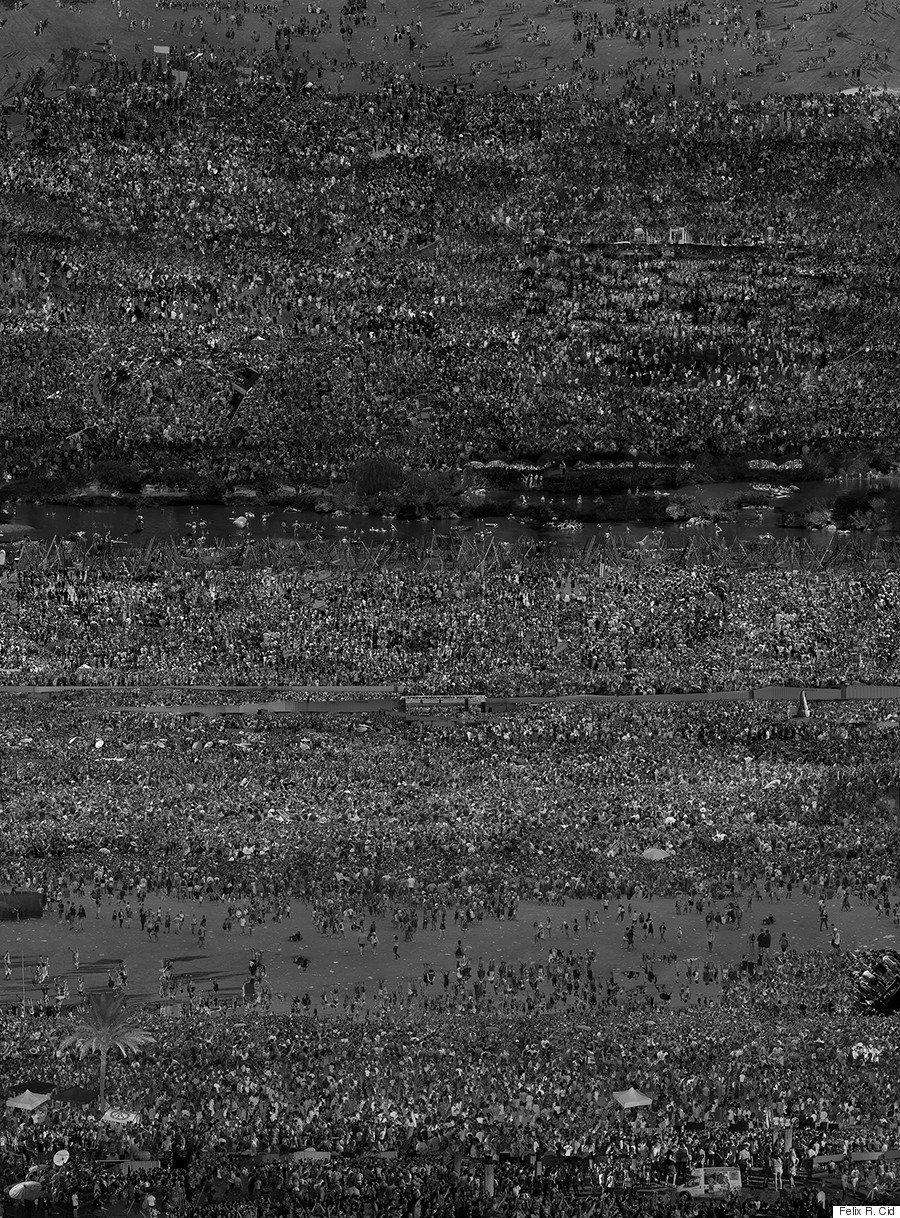 Untitled (Portugal, Rumania, London,Formentera). 2014
Untitled (Ibiza, Madrid Goa). 2014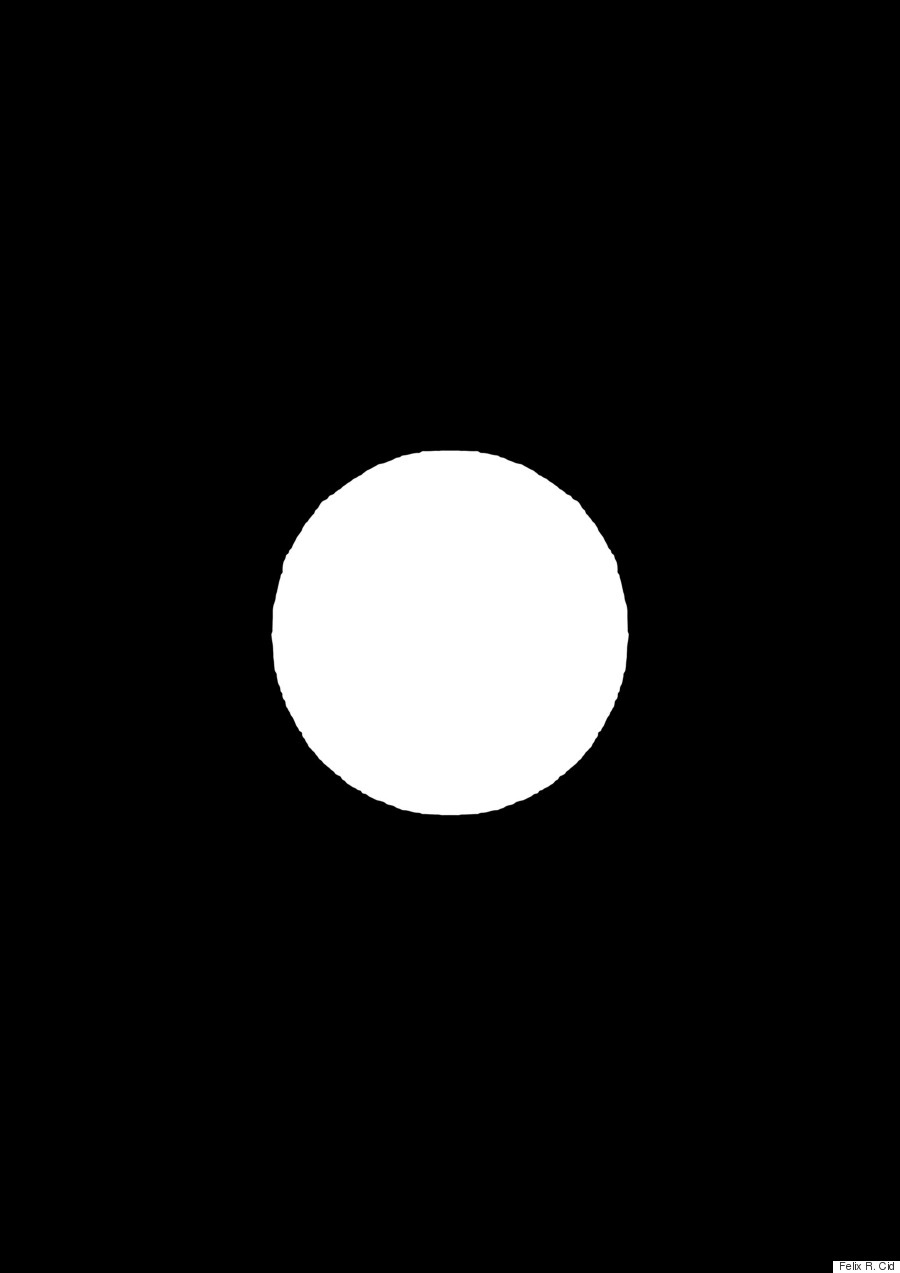 Untitled (Sun) 2014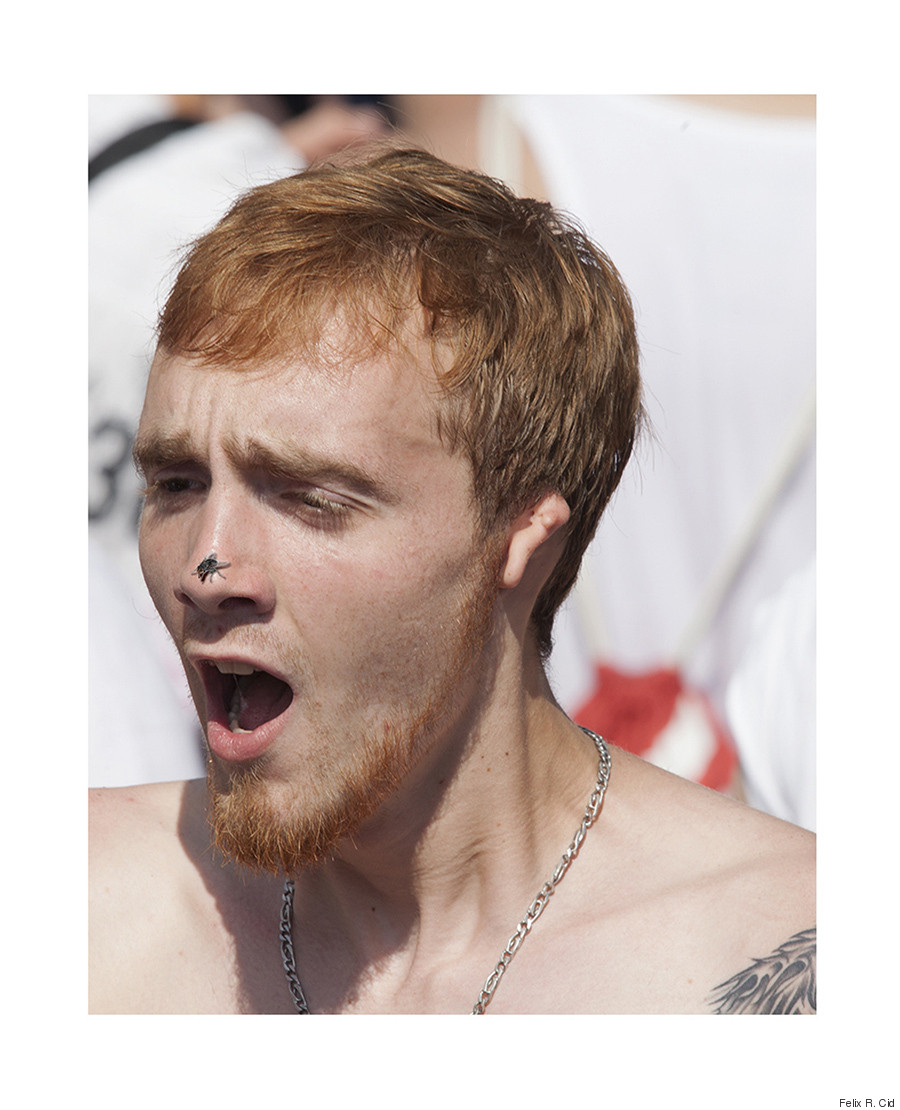 Untitled (Fly) 2014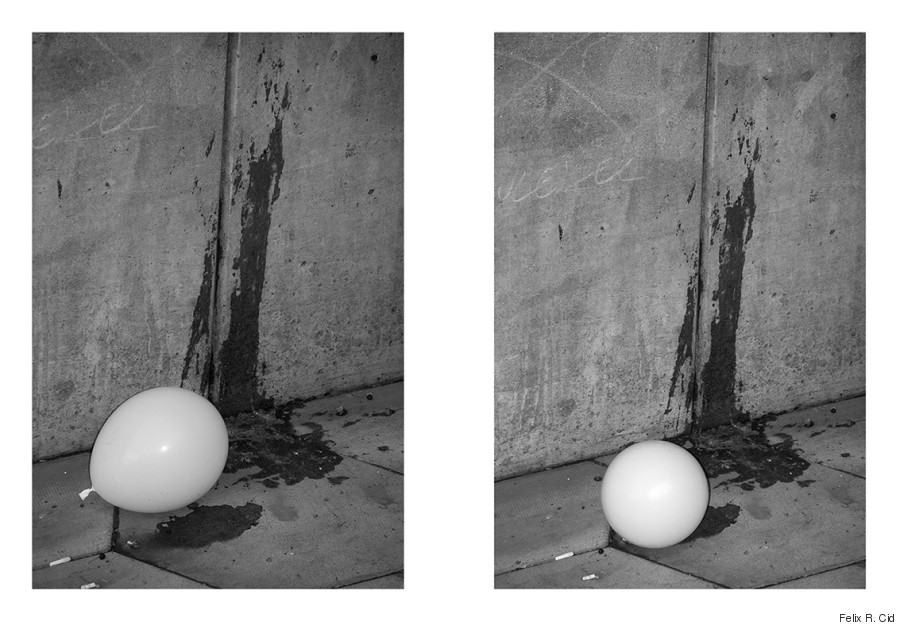 Untitled (Vomit) 2014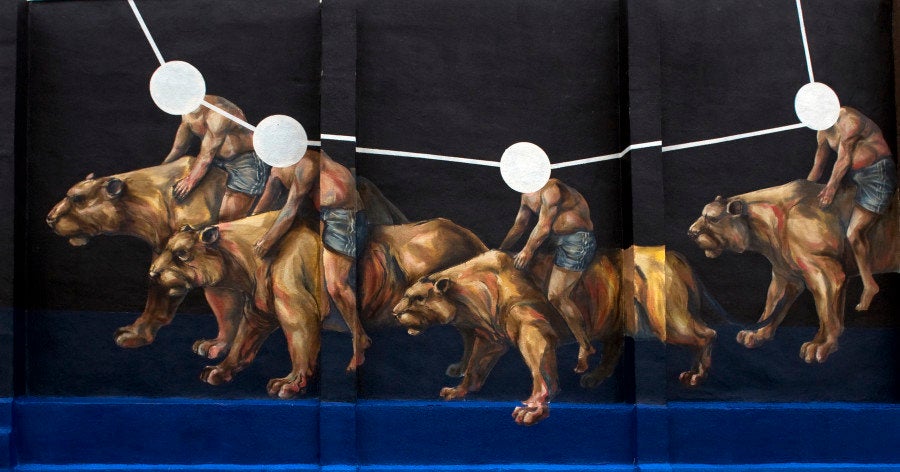 25 Street Artists' Works From Around The World