The Macy's Thanksgiving Day Parade has reached into its bag of tricks and pulled out an old friend.
Felix the Cat, who hasn't been in the parade since World War II, will return this year ― and he's got a balloon straight out of the era from which he was born.
Felix was a star of the silent film era and had a comic strip in newspapers around the nation when he made his Thanksgiving Day Parade debut in 1927, the first year the event featured cartoon character balloons.
"They wanted to appeal to the kids, but weren't sure how it would be received," Stephen M. Silverman, author of "Macy's Thanksgiving Day Parade: A New York City Holiday Tradition," told NorthJersey.com.
Here's what Felix looked like during those early years: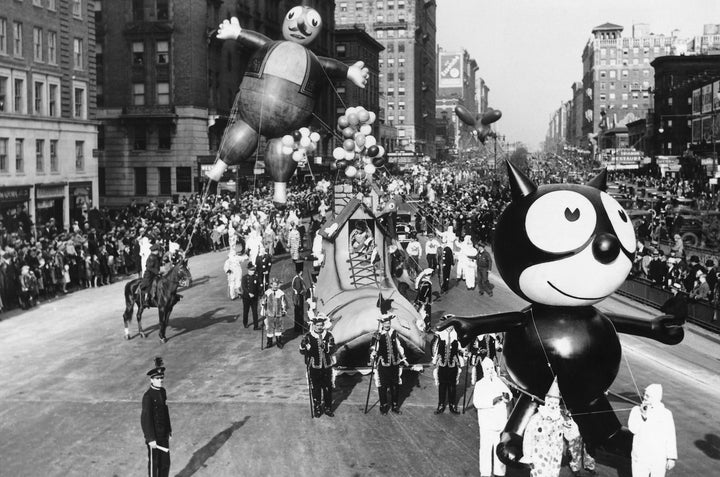 Felix and the parade didn't exactly get off to a great start: He wandered into some telephone lines and caught fire that year, according to The Hatching Cat blog. The 1932 version of the balloon also burst into flames after hitting a high-tension wire in New Jersey about a week after the parade.
The rubber in Felix and other balloons was then donated to the war effort, The New York Times reported. The parade was also canceled for three years during the war; when the parade returned, Felix didn't.
"When we started planning the 90th parade it was only natural to include a replica of that very first balloon that paved the way for the helium giants that have made this parade famous," parade producer Amy Kule told the New York Daily News. "Felix the Cat was a hit in 1927 and will be again this year as he returns in his original form from the '20's."
The new version of Felix doesn't look much different, but hopefully will get into less trouble: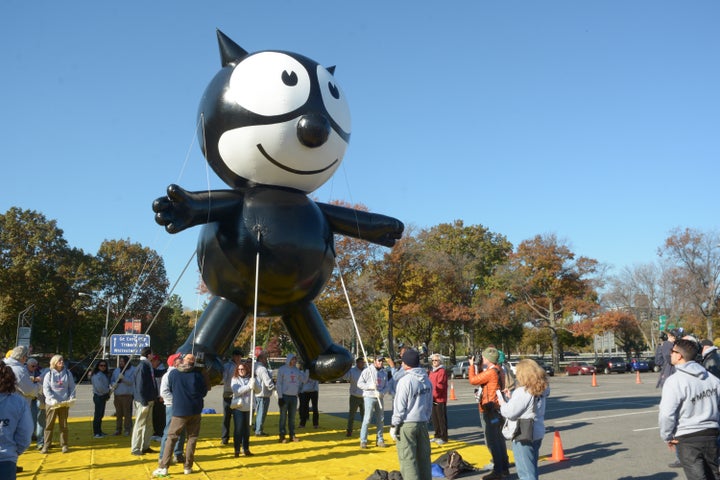 Here's a time-lapse video of the wonderful, wonderful cat being inflated, from the Times:
Felix will be the only character from the 1927 lineup when the parade takes place on Thursday morning in New York.
Related
Before You Go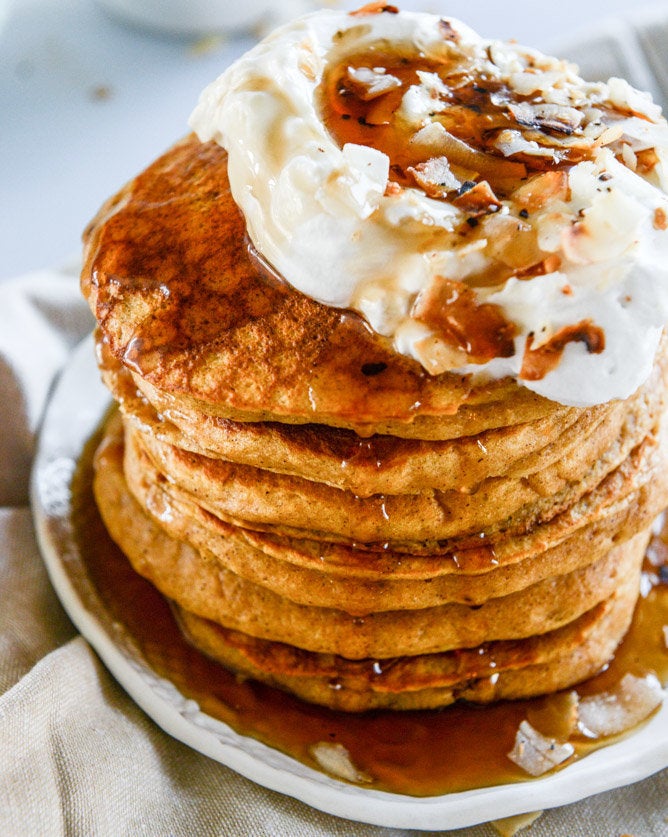 Thanksgiving Breakfast
Popular in the Community