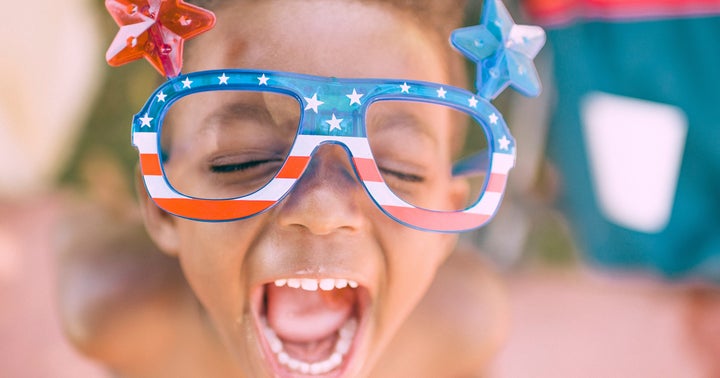 Allow me to express, for a moment, a rarely seen glimpse of patriotic optimism during these times where our country is either laughed at or despised by others.
It'd be very easy for me to "boycott" Independence Day. As a black woman with mental illness, Election Day was painful and heavy, like the country had abandoned me.
Since then, I've worked with multiple social and political organizations. I've helped some get off the ground and embedded myself in others that need a boost after the big loss of Election 2016.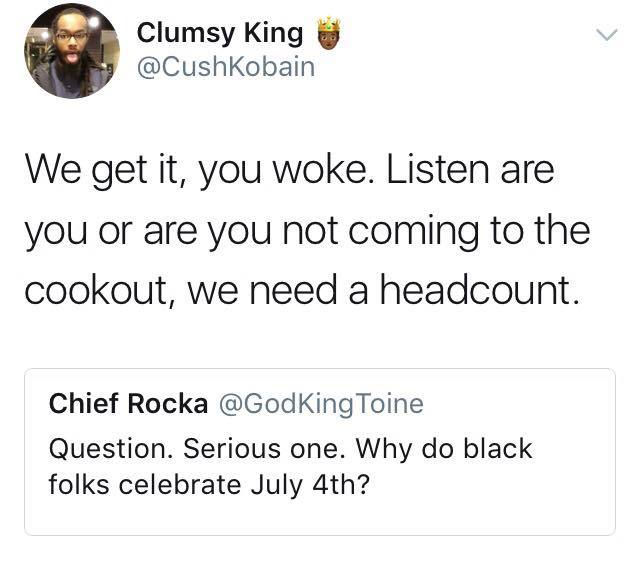 When it comes down to it, I will still celebrate (at least the illusion of) camaraderie and patriotism that Independence Day represents.
I love the fireworks, (except the ones blasted at 2 a.m. For real?) the splashes of red, white and blue and a good ol' fashioned cookout.
Just shopping together with my husband and his family reminded me of the freedoms we enjoy and take for granted every day.
As one-half of an interracial marriage, you'd think I can cloak myself in tempered optimism and privilege that comes with having a white family. But sometimes that's really hard to do, especially here in the South.
I was reminded that taking trips to the grocery store weren't as long and complex back when I was a kid with my family. Going down every aisle was a luxury, something only "rich white folks" do.
We do it pretty often since we shop infrequently. Sometimes I think about that and smile at my childhood naivete.
I know. Right now, things are bleak. People are stupid, life sucks and hating everyone and everything can seem justifiable.
There are increased incidents of terrorism in Europe, a spotlight on police brutality and the "crime of being black." Our government on local, state and national levels make the folks in House of Cards look like saintly yet devious masterminds.
(I still can't suspend my disbelief enough to think a cunning and brilliant South Carolina legislator could wield so much power. I truly think that's why I didn't get into the show. As a native South Carolinian, that was just totally unbelievable.)
Just a few seconds on social media reminds me there's a distinct divide. I have my activist friends, those of the #Resistance who are still posting about injustices disguised as legislation, about the daily ridiculousness coming from the Twitter feed of the most powerful man in the world.
Then I have friends posting images of their children playing or enjoying beach vacations with their loved ones. The American dream is exemplified on Instagram.
So enjoy some grilled food and refreshing dessert (we've got ice cream!) with your family and remember how incredibly privileged you are.
Despite everything, we are still the best country in the world. (Trust me, that was hard to type.) I believe one man and one administration does not represent me nor the people I know and love.
I know that, as progressives often say, "I'm on the right side of history."
The "real world" may be a bit tempered by what's happening inside the walls of our home. The pain, frustration and anger that make me wish I lived somewhere else can be put aside.
Have fun and be safe! No drinking or distracted driving and be kind to each other. It's our birthday, after all!
Still, the late-night neighborhood fireworks I'll always loathe. They're just plain annoying.
REAL LIFE. REAL NEWS. REAL VOICES.
Help us tell more of the stories that matter from voices that too often remain unheard.