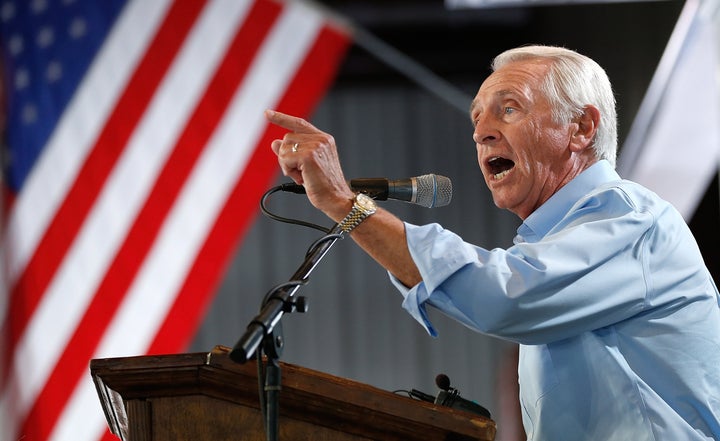 But governors have a massive amount of discretion in deciding whether to reinstate voting rights for millions of ex-felons who are still denied the right to vote, as recent decisions in Kentucky and Iowa illustrate.
As in other states, permanent felon disenfranchisement disproportionately affects racial minorities. An estimated 1 in 5 African-Americans in Kentucky are disenfranchised, compared to 1 in 13 nationally.
"All of our society will be better off if we actively work to help rehabilitate those who have made a mistake," Beshear said. "And the more we do that, the more the entire society will benefit."
The reprieve could be short-lived, however. Kentucky's incoming governor, Republican Matt Bevin, could sign another executive order that would undo Beshear's mass voting rights restoration. Though Bevin has said in the past that he supports the automatic restoration of voting rights, there's no telling what intra-party pressure could do.
"Governor Beshear's actions are not permanent,"ACLU Program Director Kate Miller wrote in an email to The Huffington Post. "Since felon voting rights restrictions are enshrined in the Kentucky Constitution, it will take legislative action to start the process to make these changes permanent law."
Miller added that since Bevin "has been vocal in his support of restoration of voting rights," the ACLU remains "hopeful he will allow these changes to stand while we work with the General Assembly to reform our out-of-date laws."
Acknowledging that his executive order could be revoked, Beshear said in a press conference that he hoped the state's legislature would put a constitutional amendment on the ballot so individuals who have served their sentences would have their rights automatically restored in the future.
The Democratic-controlled state House has already passed legislation that automatically restores voting rights to some people with felony convictions, but there's been more gridlock in the Republican-controlled state Senate. The GOP leadership there wants to institute a five-year waiting period before ex-felons can apply to have their rights restored, but Democrats have rejected the proposal.
The ACLU of Kentucky is urging Kentuckians to act quickly to have their rights restored, "while the opportunity is available."
In recent years, other states have have also restored voting rights to more people with past convictions. Over the past five years, six states -- Delware, New Jersey, Wyoming, Iowa, New York and Virginia -- have enacted reforms to the voting rights restoration process, according to the Brennan Center for Justice.
In 2005, Iowa's then-governor, Democrat Tom Vilsack, issued an executive order allowing approximately 80,000 Iowan citizens to vote, ending the state's permanent disenfranchisement of former felons. But Republican Gov. Terry Branstad reversed this action in 2011. (He has since made the application process to have rights restored slightly less difficult by removing a credit report requirement.)
The ACLU of Iowa is challenging the state constitution's definition of "infamous crimes," a 19th century standard that still dictates which Iowans can vote when they finish their sentence. Very few people with felony convictions have successfully navigated the onerous process to have their rights restored. The ACLU's lead plaintiff, Kelli Jo Griffin, was nearly prosecuted for perjury after she attempted to vote five years after she served a period of probation for a low-level drug offense. She was unaware that her voting rights had been permanently revoked.
The Iowa Supreme Court is likely to hear arguments in the ACLU's case next year, with a decision possible in June. That would allow people with past felony convictions to register to vote in the 2016 elections.
"Whether or not somebody is eligible to vote in our state really shouldn't depend on who the governor is," said Jeremy Rosen, the executive director of the ACLU of Iowa.
In Florida, a coalition of civil rights groups has launched a petition drive to place a constitutional amendment on the ballot in 2016 that would undo the state's permanent disenfranchisement of people with felony convictions. More than 1.6 million Floridians cannot vote -- or about 9 percent of people in the state. Between 1 in 4 and 1 in 5 African-Americans in Florida can't vote, and 17 percent of the state's population is black.
As in Iowa and Kentucky, gubernatorial discretion plays a huge role in rights restoration. Former Florida Gov. Charlie Crist (R) signed an executive order in 2007 restoring rights to nonviolent offenders who had served their time, but his order was rescinded when the current governor, Republican Rick Scott, took office in 2011.
The policy change had ramifications for thousands. In 2009 and 2010, Crist restored voting rights to more than 30,000 people with felony convictions. In 2013 and 2014, after Scott took office, only 911 former felons had their rights restored, according to the Sun-Sentinel.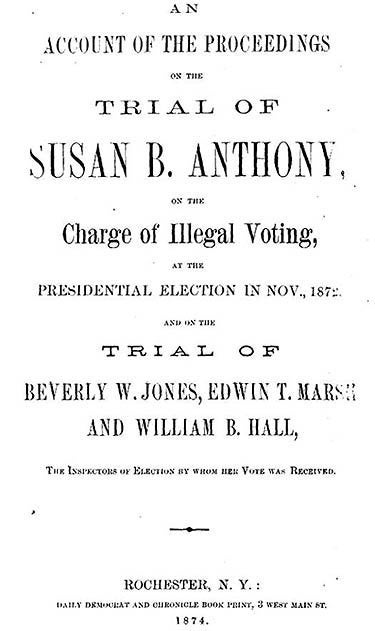 Historic Images Of Women Voting
Popular in the Community