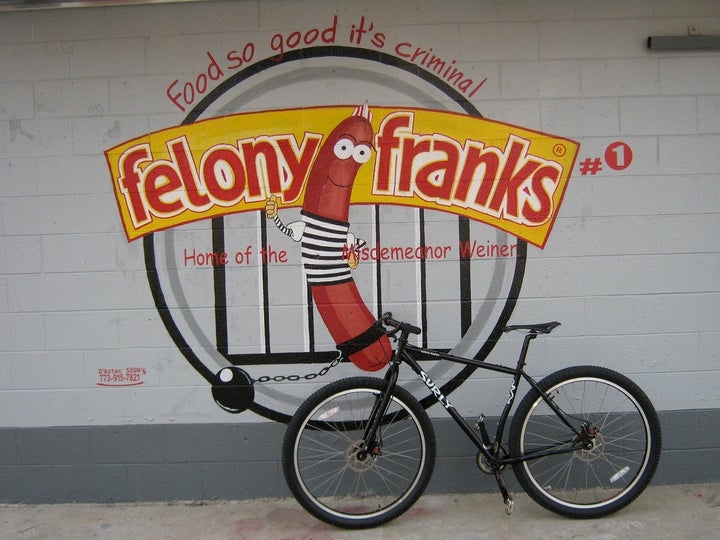 The owner of Felony Franks, a prison-themed West Side hot dog stand, on Thursday installed a sign advertising his business following a two-year legal battle with Chicago's City Council over the stand's controversial title and business plan.
Less than two miles from Felony Franks is Lockdown, a popular bar and burger joint that features burgers called "Cruelty to Animals" and "Conjugal Visit." Fortunately for the restaurant's owners, First Ward Ald. Joe Moreno is not a vocal opponent of theme restaurants.
"I should be entitled to a sign," Andrews said in May. "I should be entitled to a right of way permit, I should be entitled to my rights. I spent a lot of money over there on a piece of property I don't own, and then to be held back on something as simple as a sign?"
Proving its crime theme goes beyond the shop's title, Felony Franks hires former convicts and offers a menu with a variety of cleverly titled dogs including the "Misdemeanor Weiner," the "Cell Mate Dog," the "Chain Gang Chili Dog" and a "Fraudulent Fish Sandwich."
Calling all HuffPost superfans!
Sign up for membership to become a founding member and help shape HuffPost's next chapter