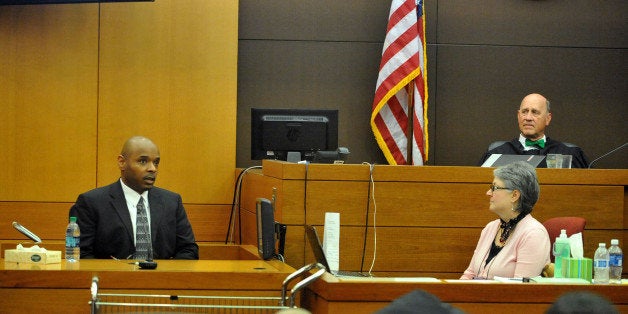 Testing is popular today - not necessarily for those taking the test or even those giving the tests; but tests are very big for those standing in the peanut gallery cheering on the combatants.
Invariably results show students attending schools with relatively high family incomes and peers with high expectations score better than students in schools with low incomes and expectations. To rank schools, we could save the cost of buying and administering tests and simply tabulate family income.
However much tests cost, they are vastly less expensive than adequately funding education. This is a great advantage to those who favor appearance over substance.
I recently heard an NPR story about a rural Colorado district teaching the Pythagorean Theorem in a shop class making an angled animal feeding trough. Students learn more readily when the concept is a tool immediately applicable to achieving a concrete task, rather than an abstraction.
This reminds me of Denver's Career Education Center. Classes in a variety of arts from welding to computer programming use the same approach. While visiting, the inestimable Andrew Romanoff asks the obvious question -- why don't we have more of this? The principal's succinct answer: this school costs twice as much as a regular high school.
Elevating form over substance is not without consequence.
This week a white Atlanta judge sentenced a black school administrator to seven years in prison for academic fraud.
Under threat of termination, his principals and teachers erased incorrectly marked test bubbles, filling in the right answers: black, inner-city scores appear to improve, schools remain open and bonuses are "earned."
The principals and teachers received lesser sentences.
They will serve as an object lesson to educators across the country. There's a reason teacher break rooms are posted: Floggings will continue until morale improves.
I once voted against creating the crime of felony interior decorating. Felony teaching never even crossed my mind. Are these folks going to prison because we fund tests instead of teaching? If so, the fault dear Brutus lies not in the stars, but in us.
REAL LIFE. REAL NEWS. REAL VOICES.
Help us tell more of the stories that matter from voices that too often remain unheard.