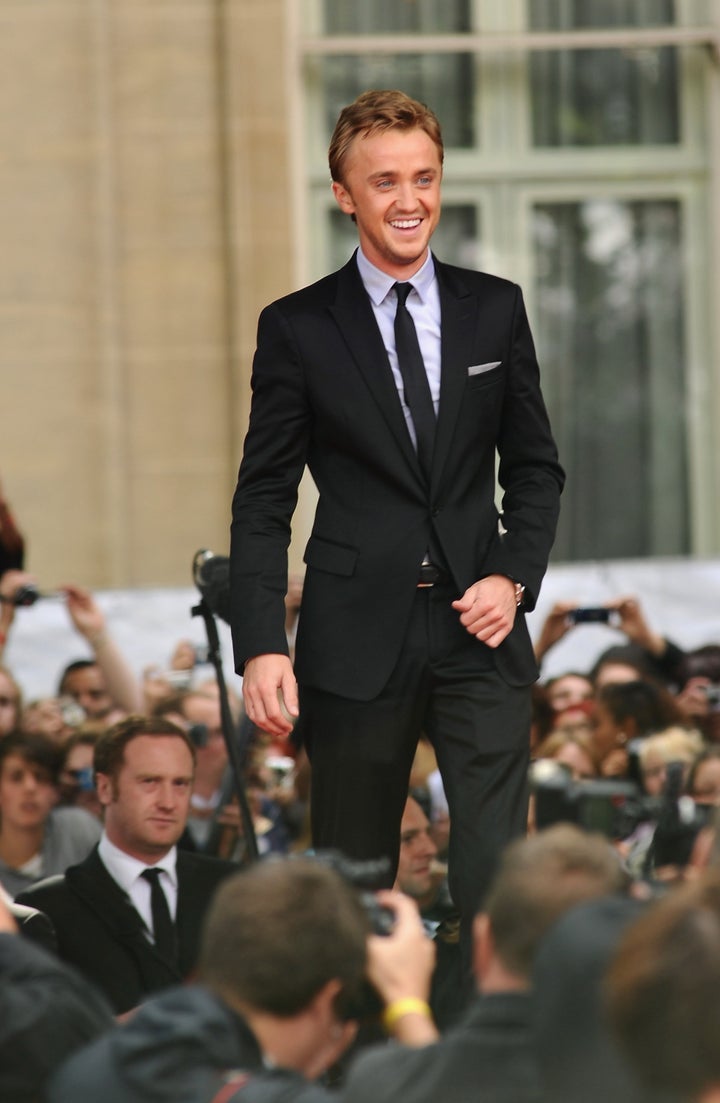 Tom Felton, who plays Draco Malfoy in the series, sits down with New York Magazine and gets into the nitty gritty of his character.
In this final film, we see another side of Draco emerge and we're led to question how villainous he really is. But for Felton, the role is "delicious" and he's perfectly content to play the Potter nemesis. Besides, "Bad boys do get the girls," he said. Maybe that's why he's interested in another career path?
The epilogue scene, where Draco grows up, has a child and a wife (played by his real-life girlfriend, Jade Olivia) is a strange throw-back to his own 'first year' days for the actor. The end was surely emotional, the actor said he was particularly "touched" by fellow co-star, Daniel Radcliff's scene and had to walk away from the set, before he started "blubbering."
For the actor, though, he remains a skeptic about this supposed "end."
"It's going to continue in some way, even if I'm not clued in to what that is," he said.
Calling all HuffPost superfans!
Sign up for membership to become a founding member and help shape HuffPost's next chapter