 Is Florida the state that cried wolf?
And now that the governor is asking for federal funds, the Florida GOP is upset to find FEMA saying "no": Scott is appealing the agency's rejection of his $26.9 million request for help with damages from eventual Hurricane Isaac.
"Earlier this week we learned that President Obama 'believes in redistribution,' but this doesn't seem to apply to Florida or the victims of Hurricane Isaac. Today it was reported that his administration denied Governor Scott's request... effectively cutting our state off from much needed FEMA aid.

While the president seems to enjoy campaigning in Florida, he doesn't seem interested in the realities its citizens face. I urge all Floridians to ask the president to 'redistribute' some disaster aid to our fellow Floridians who need it today."
It was just the latest in disagreements between the federal government and Scott's administration; the two sides have also sparred over voter purges, early voting hours, and grants and medicare expansion tied to the Affordable Care Act.
But according to the Times, the rejection marks the second time since June that FEMA has denied aid to Florida after Scott's request and subsequent appeal for help with previous flooding in the Panhandle were rejected.

In an appeal filed to FEMA last week, Scott added an additional $10 million in damages from four more counties, bringing to total requested $36.7 million.
FEMA did approve disaster funding for Hurricane Isaac for Louisiana, Alabama, and Mississippi.
Check out images of Florida preparing, enduring, and even enjoying Isaac: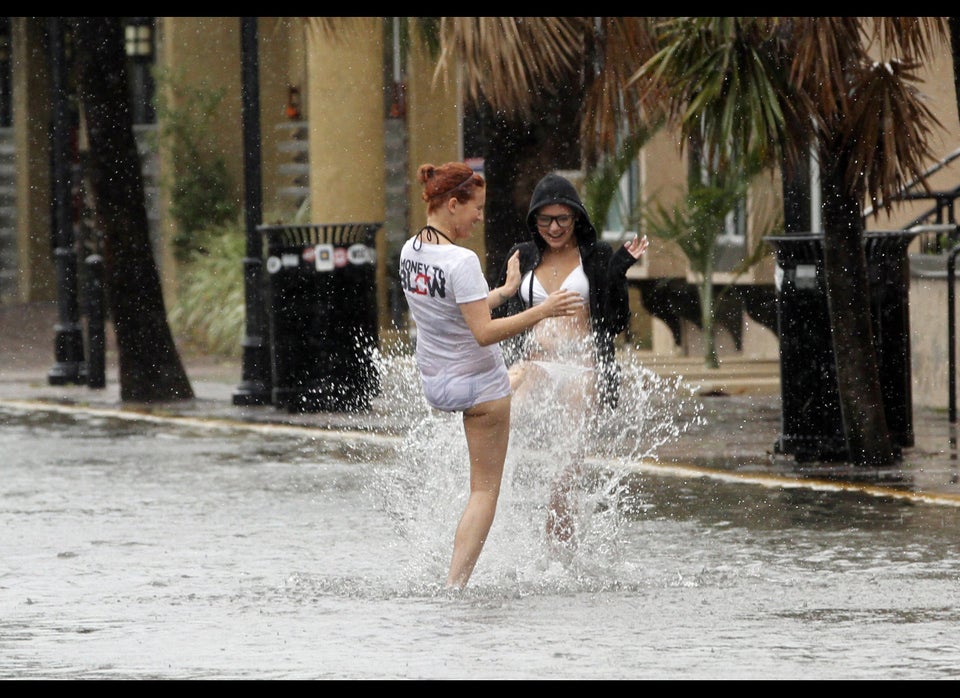 Tropical Storm Isaac Heads To Florida
Related
Popular in the Community