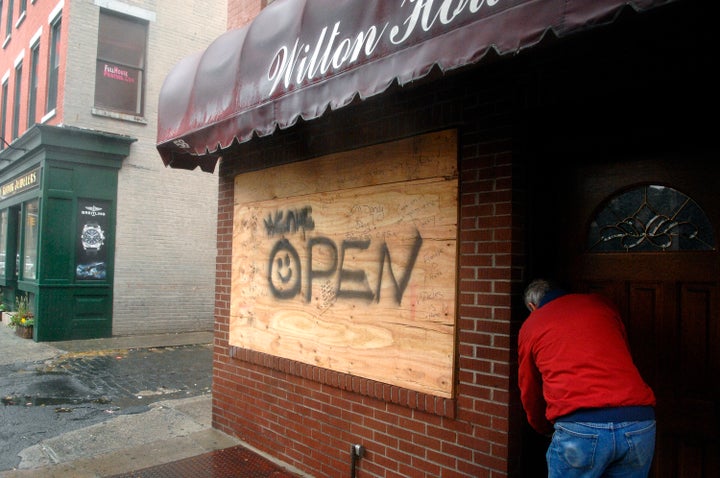 On Tuesday evening, the White House released an update on FEMA's efforts in areas affected by Hurricane Sandy.
"Our thoughts and prayers are with those in the Northeast and Mid-Atlantic states who've been affected by this storm," FEMA Director Craig Fugate said in a statement. "We encourage individuals to continue to follow the direction of local officials so that first responders can focus on life saving efforts. FEMA continues to provide the full support of the federal government for the life-saving and life-sustaining activities such as search and rescue, power restoration and debris removal that remains the top priorities of state, tribal and local governments."
Below are some key points on the agency's presence, as well as information for civilians affected by the storm:
-- Business losses: Individuals and business owners who sustained losses in the designated counties in New York and New Jersey can begin applying for assistance by registering online at http://www.DisasterAssistance.gov or by calling 1-800-621-FEMA(3362) or 1-800-462-7585 (TTY) for the hearing and speech impaired. The toll-free telephone numbers will operate from 7 a.m. to 10 p.m. (local time) seven days a week until further notice.
-- Emergency declarations: President Barack Obama has signed declarations for New Hampshire, Virginia, West Virginia, Connecticut, Delaware, the District of Columbia, Maryland, Massachusetts, New Jersey, New York, Pennsylvania and Rhode Island. The President's action authorizes FEMA to coordinate all disaster relief efforts to provide assistance for required emergency measures, directly to state, tribal and local governments, to save lives and to protect property and public health and safety.
-- FEMA's inventory: FEMA distribution centers have an overall inventory of more than 5 million liters of water, 3 million meals, 900,000 blankets and 100,000 cots. FEMA and the Department of Defense established Incident Support Bases in Westover, Mass. and Lakehurst, New Jersey to pre-position supplies including water, meals, blankets and other resources closer to potentially impacted areas, should they be needed and requested by states. As of this morning, FEMA has moved roughly 245,000 liters of water, more than 174,000 meals and thousands of blankets and cots to Westover Air Reserve Base; and more than 400,000 liters of water and more than 390,000 meals and thousands of cots to Lakehurst Naval Air Station in Lakehurst, New Jersey, and more commodities are en route, as weather conditions permit.
-- Shelter services: States, localities and the American Red Cross continue to operate emergency shelters along the East Coast. To find a shelter, individuals can download the Red Cross Hurricane app, visit the Red Cross web site, call 1-800-RED CROSS (1-800-733-2767), or check local media outlets. They should also register on the Red Cross Safe and Well website, a secure and easy-to-use online tool that helps families connect during emergencies. To register, visit www.redcross.org or call 1-800-RED-CROSS (1-800-733-2767). This site also connects with the Twitter and Facebook accounts of users.
-- National Guard services: More than 7,400 forces are on duty supporting the governors of New York, Massachusetts, Virginia, New Jersey, Delaware, Connecticut, Pennsylvania, North Carolina, Rhode Island, New Hampshire and Maryland. These forces are providing assistance to local first responders and FEMA with critical tasks such and assistance at evacuation shelters, route clearance, search and rescue and delivery of essential equipment and supplies.
-- Power restoration: The Department of Energy (DOE) is working closely with FEMA, and in support of state and local officials who are responsible for working with utilities as they prepare for storms, deployed emergency response personnel to FEMA Regional Response Coordination Centers (RRCC) in Massachusetts, New York, and Pennsylvania, and additional personnel are on standby to assist. DOE is working with states and local partners as the electric industry engages in power restoration efforts. Daily Situation Reports that detail the storm's impacts and the restoration activities being taken by the energy sector are available at www.doe.gov.
-- Nuclear power plants: In preparation for the storm, the Nuclear Regulatory Commission (NRC) placed inspectors in all nuclear power plants that could potentially experience impacts from the storm. Inspectors independently verify that plant operators are making the proper preparations and taking actions to ensure plant safety before, during and after the storm. Out of an abundance of caution, three reactors were shutdown during the storm while another plant, Oyster Creek in New Jersey, is being closely monitored due to high water levels in its water intake structure. The NRC will continue to coordinate with other federal and state agencies prior to the restart of the affected plants.
-- Mail service: USPS will continue to post Mail Service updates for residential customers on their front home page on usps.com, located in the bottom right corner. Access this information directly at http://about.usps.com/news/service-alerts/welcome.htm Also, USPS will continue to post updated information for business mailers on the following web site. Access this information at https://ribbs.usps.gov/.
-- Smartphone apps: States, localities and the Red Cross have emergency shelters open in many affected communities. The FEMA smartphone app provides safety tips and displays open shelter information at www.fema.gov/smartphone-app. To find a shelter, people can download the Red Cross Hurricane app, visit the Red Cross web site, call 1-800-RED CROSS (1-800-733-2767).
-- Online links to follow: More information about what to do before, during and after a disaster can also be found visiting www.ready.gov and www.listo.gov. The FEMA mobile site (http://m.fema.gov), smartphone app (www.fema.gov/smartphone-app), and text messages (www.fema.gov/text-messages) also provide regular updates. Sharing information using social media tools is also a good way for residents to stay informed. Follow FEMA online at www.fema.gov/blog, www.twitter.com/fema, www.facebook.com/fema, and www.youtube.com/fema.
Before You Go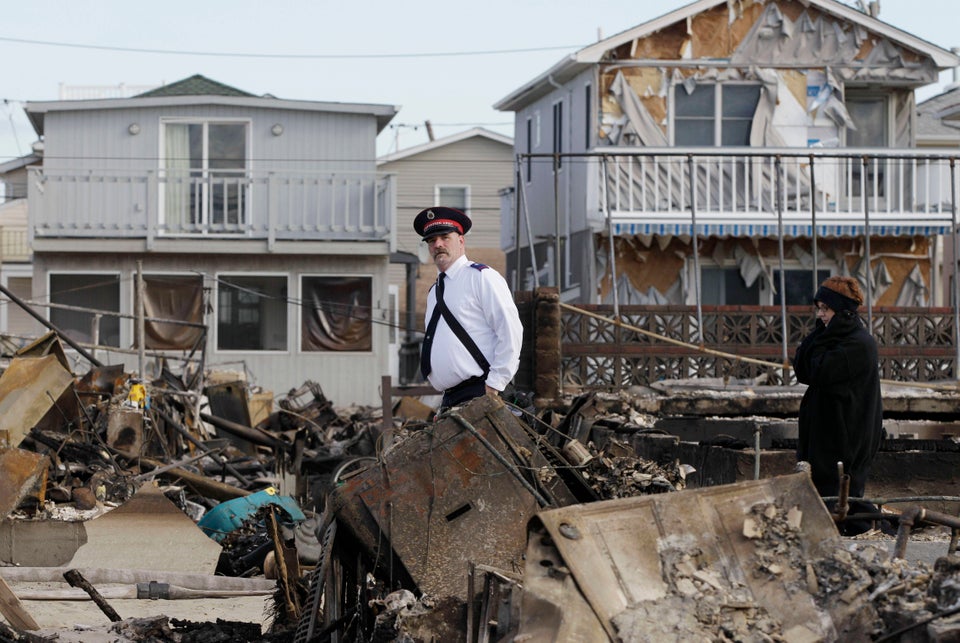 Hurricane Sandy
Popular in the Community