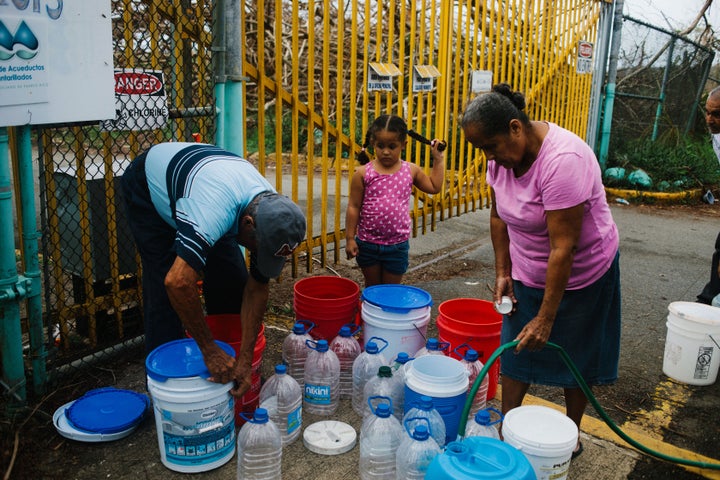 FEMA temporarily removed statistics about Puerto Ricans' access to drinking water and electricity from its main website, The Washington Post first reported on Thursday afternoon. FEMA Director of Public Affairs William Booher told the newspaper that the figures were still being reported on www.status.pr, a Spanish-language only site that is run by Puerto Rican Gov. Ricardo Rosselló.
The language barrier would have likely been a limiting factor for non-Spanish speaking American citizens looking to stay up-to-date on figures during Puerto Rico's current crisis. It might have also made it harder for the English-dominated U.S. media to cover the critical situation.
Booher told CNN on Friday morning that the Status.pr website is being "updated daily with different information."
"In fact, [the water and power statistics] cited have moved in a positive direction since that post, so no reason to 'remove' it," he added. "To characterize updating a webpage as 'removing' information is and was misleading by the original story."
In a statement to HuffPost on Friday afternoon, Booher said they had added the data back onto the FEMA website. Read the full statement below:
FEMA officials provide response and recovery updates in a variety of ways, to include through daily press conferences, news releases and social media posts. The Government of Puerto Rico provides information on the status of infrastructure on its publicly available website (http://www.status.pr) that we regularly use as a source of information for our reports. FEMA's Hurricane Maria website includes a range of information directly related to the federal response, and we often include some data from the Puerto Rico website. While some information was not included in yesterday's update to our website, at no point was the data not publicly available. Reports suggesting an effort to 'remove' any data points are simply erroneous.

To avoid any further confusion, this information will be posted on our Hurricane Maria website going forward, and will include a link to the Government of Puerto Rico website.
More than two weeks after Hurricane Maria slammed into Puerto Rico, the number of citizens without drinking water has gone from 55 percent on Sunday to 44.5 percent as of Friday. While the number of Puerto Ricans with power has increased from around 7 percent on Tuesday to 10.7 percent on Friday.
On Twitter, some expressed concern that removing these crucial statistics from FEMA's English-language website came off as an attempt to hide the slow recovery efforts on the island.
"Sixteen people versus in the thousands," Trump said on Tuesday. "You can be very proud of all of your people and all of our people working together. Sixteen versus literally thousands of people. You can be very proud. Everyone around this table, and everyone watching, can be very proud of what's taking place in Puerto Rico."
Hours after Trump's press briefing on the island, Gov. Rosselló announced that the death toll had more than doubled. As of Friday morning, the death toll stood at 36.
UPDATE 10/7/2017 11:40 A.M.: The www.status.pr website now has an English-language version of the information listed.
This article has been updated with a response from FEMA.
Support HuffPost
Every Voice Matters
Before You Go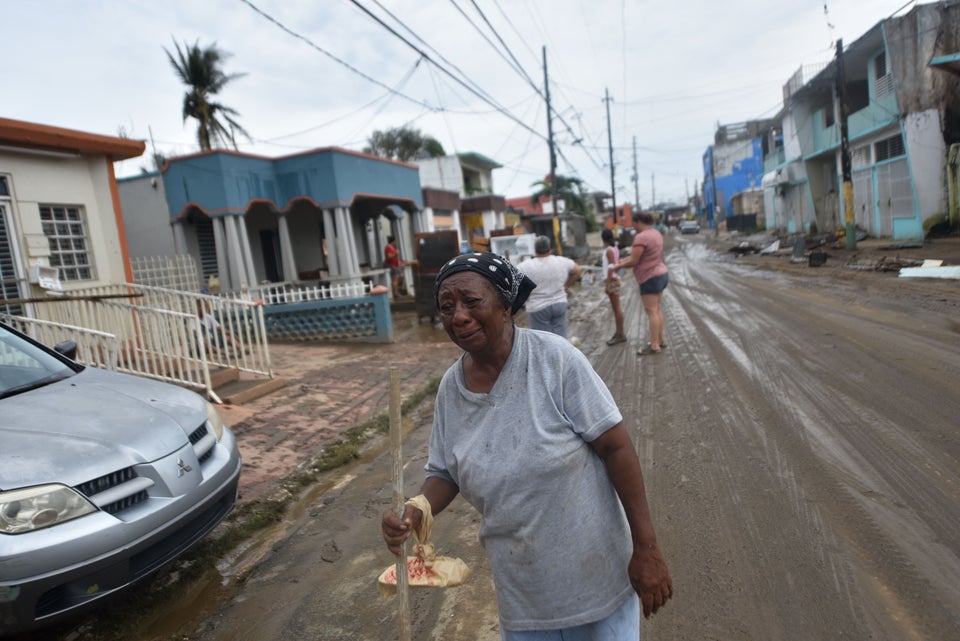 Puerto Rico Reeling After Hurricane Maria
Popular in the Community