Art enthusiasts have long been fascinated with the lives of the artists behind their favorite works, and particularly with the elusive relationship between artists and the muses that inspire them. But when we think of artists and muses, it's hard not to think of a male artist and a female muse -- whether we're harkening back to the ancient Greek goddesses, or thinking of the supine forms of female nudes that line the walls of the world's art galleries. Contemporary exhibitions like "Picasso: the Women Behind the Artist," currently on display at San Francisco's de Young Museum, or "Madame Cezanne," at the Metropolitan Museum, only serve to emphasize the longevity of this idea.
Over the centuries, female artists have worked alongside their male peers, conquering gender discrimination to create deeply complex and personal art. Although many female artists' lives were as rich in incident, in love, and in artistic relationships as their male counterparts, it can be difficult to find depictions of the men that were these artists' lovers, friends, and muses. For example, a ban on female artists drawing nude models from the Renaissance until the early 20th century meant that, despite the innumerable female nudes filling museums, the erotic gaze of female artists was kept in check.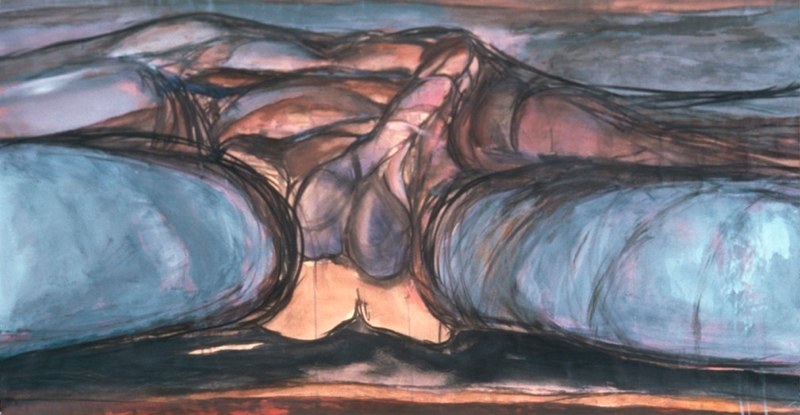 Landscape #160, by Eunice Golden. (Courtesy of the artist)
For artist Eunice Golden, who rose to art-world prominence in the 1960s, that dynamic needed changing. "The female nude for centuries has been the object of male needs, fantasies and desires," Golden told The Huffington Post. "I longed to incorporate my own erotic fantasies into my work. I wanted to challenge the art-historical bias against the male image as a subject for women artists."
In her groundbreaking work "Male Landscapes" (1968-1980), Golden turned her gaze on the male body, drawing a variety of male models in lush, erotic compositions that, decades later, still have the power to startle. "Male Landscapes #160," which has been exhibited at the Whitney, reveals the male form in a way that is simultaneously erotic, vulnerable and deeply intimate. For Golden, painting the male form was her own expression of women's liberation.
"While other women artists portrayed the female body, often their own genitalia, as an emblem of their own power," she said, "I wanted to go beyond that, to find my own path to challenge society's entrenched ideologies and mores. My muses were male artist friends who posed for me and supported my work."
Golden's work is a powerful example of the female gaze, a uniquely female expression of the way the erotic imagination of an artist can fuel her creativity. Other feminist artists, like Nan Goldin and Sylvia Sleigh, similarly sought to reverse the typical gender dynamic of artist and model. But for other women throughout art history, the relationship between female artist and male muse has often been more subtle, hidden behind the canvas, rarely depicted. The love stories, tormented flings, and artistically fertile mentorships that filled female artists' lives have given rise to some of their greatest work. Below, we explore the relationships between ten female artists and the men that provoked, challenged, loved and inspired them to create.
Berthe Morisot & Eugene Manet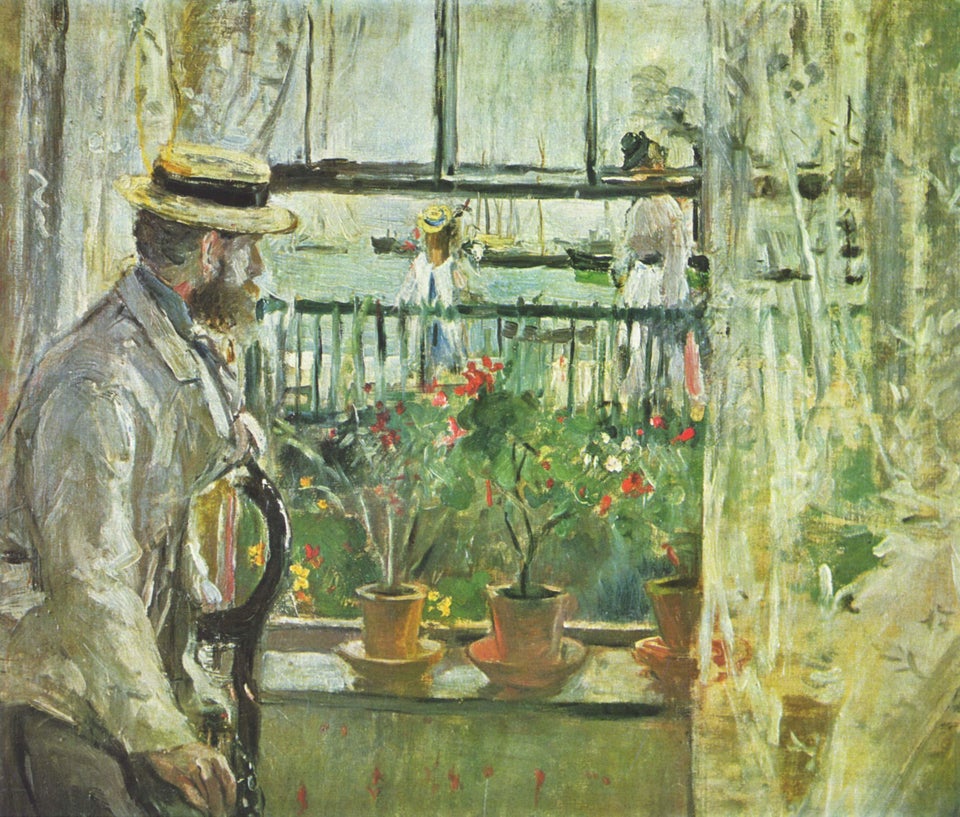 Portrait of Eugene Manet, by Berthe Morisot, 1875 (Wikimedia Commons)
Leonora Carrington & Max Ernst
Leonora Carrington, "Portrait of Max Ernst" (Pinterest)
Nan Goldin & 'Brian'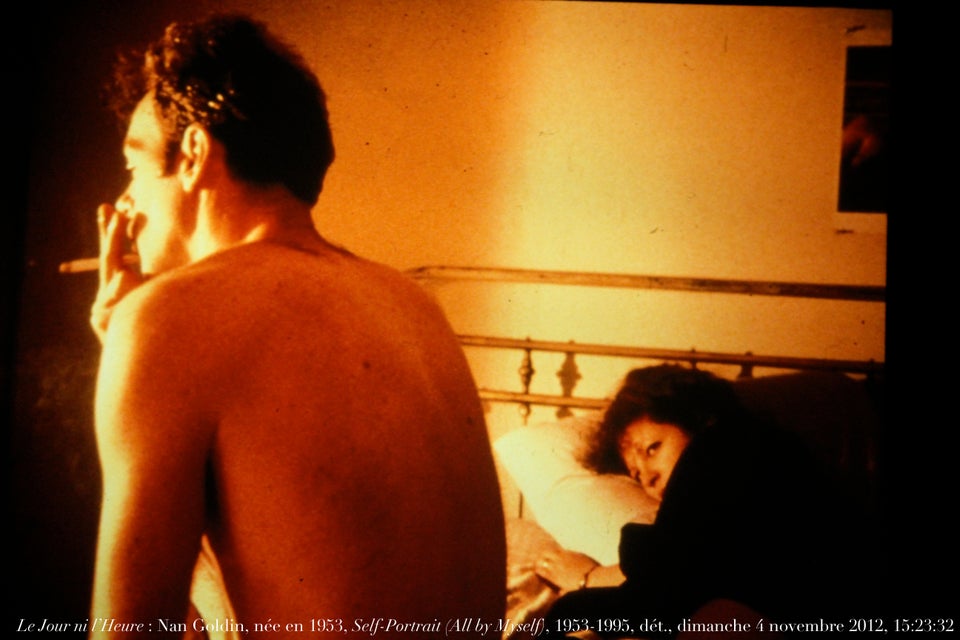 Nan Goldin, Nan and Brian in Bed (Flickr)
Frida Kahlo & Diego Rivera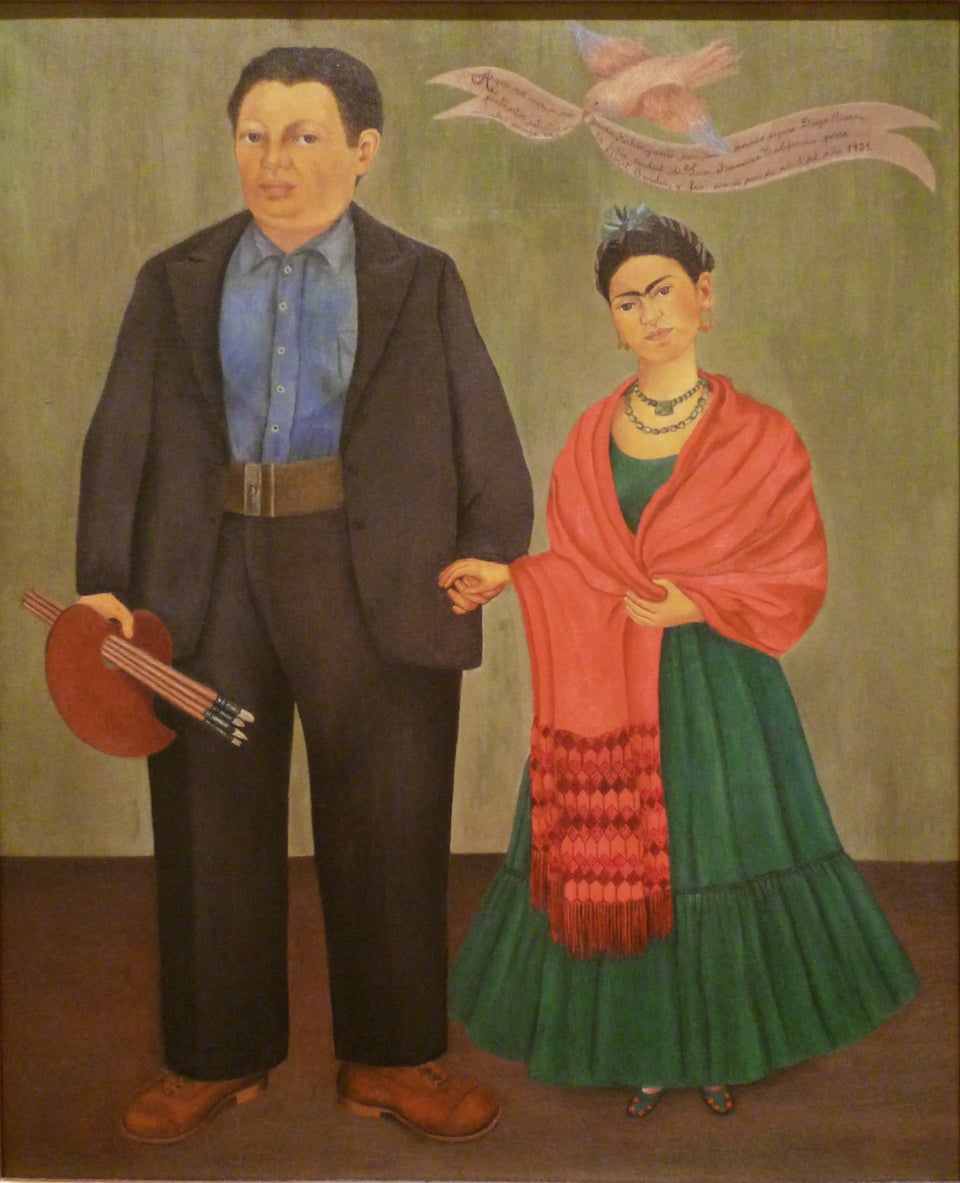 Florine Stettheimer & Marcel Duchamp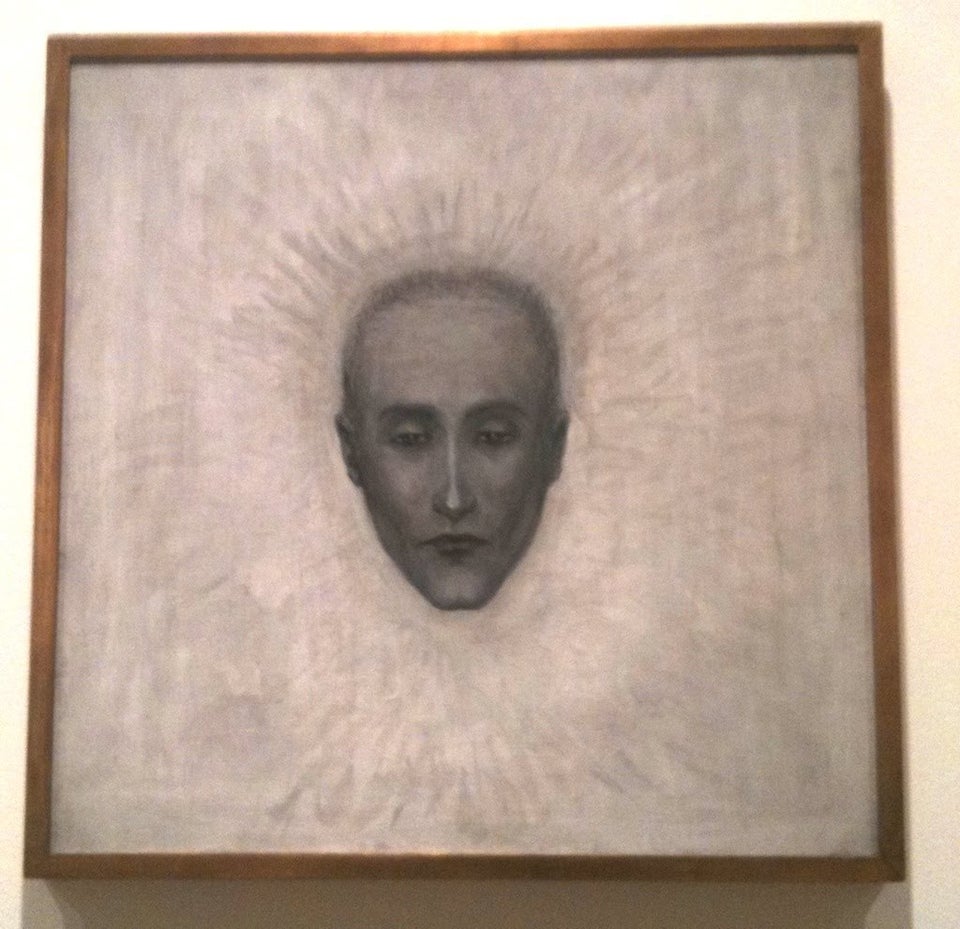 Florine Stettheimer, "Portrait of Marcel Duchamp" (Tom Swope/Blogspot)
Sylvia Sleigh & Lawrence Alloway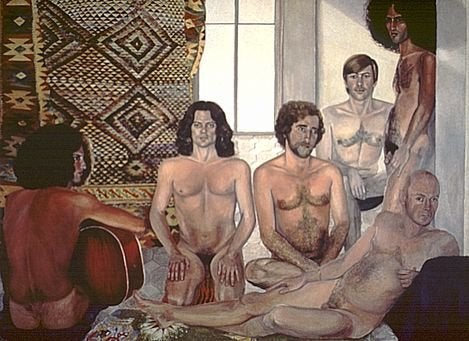 Sylvia Sleigh, "The Turkish Bath" (1973) / Wikimedia Commons
Sigrid Hjertén & Isaac Grünewald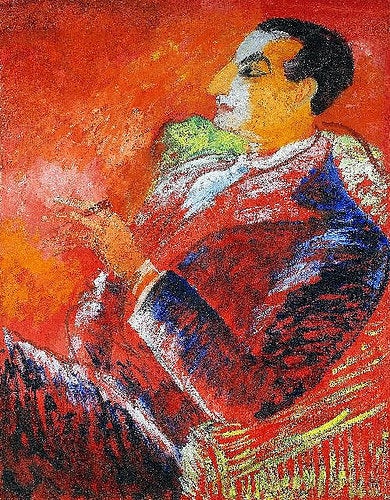 Sigrid Hjertén, "Portrait of the Artist Isaac Grünewald" (Flickr)
Marie Laurencin & Guillaume Apollinaire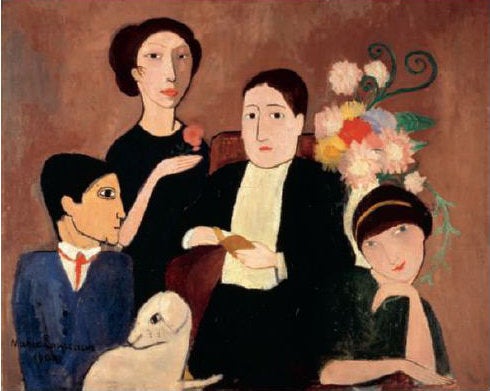 Marie Laurencin, "Group of Artists" (Musee Marmettan Paris / Huffington Post)
Related
Before You Go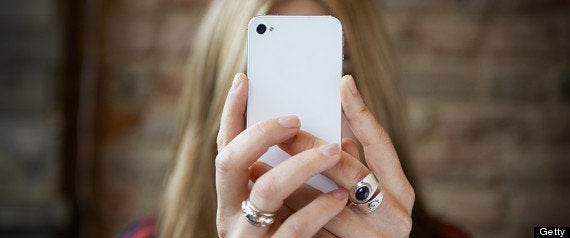 A Brief Guide To The NSFW History Of Penis Art
Popular in the Community