(Reuters) - The Church of England's law-making body voted on Monday in favor of ordaining women bishops, but it will be at least two years before the measure, opposed by a minority of traditionalists, can be passed.
The vote was a boost for Archbishop of Canterbury Justin Welby who became head of the 80 million-member Anglican church in January, a few weeks after a blocking minority defeated the last attempt to allow women bishops in the English church, after 10 years of divisive debate.
After several hours of talks in York at the Anglican body's national assembly, the General Synod, members voted overwhelmingly to pursue reforms to allow women bishops as a "matter of urgency".
A committee will draft legislation that will be reviewed later this year but it is not likely to be given final approval before November 2015.
" affirms an inclusive approach that is consistent with our previous resolution: the commitment to ordaining women bishops on exactly the same basis as men, and the flourishing together of all parts of the Church," said Welby, 57, who is seeking to modernize the image of the church.
Dozens of Synod members spoke to urge the Church to move forward from the "train crash" of November's shock result at the assembly - when a decision to ordain women bishops failed by six votes - and to return to a "path of reconciliation".
"This better-than-expected result has drawn a line under last year's disaster and lays the foundation for new legislation to permit women to be bishops," said Robert Key, chair of the House of Laity, one of the Synod's three chambers.
"It is only the start of a two-year process, but the Church of England is on the march again under new management."
The route to final approval might still be rocky despite apparent strong support.
"This time the Synod used a straightforward vote that just needed a simple majority. If it had been voted in this way in November it would have got through too," said Paul Handley, editor of the Church Times newspaper.
In November, the measure received 73 percent of the overall vote, but fell short of the required two-thirds approval in one chamber. The Synod could demand the same system of voting be used again.
Conservatives demonstrated significant opposition. "There will be a sense of gnawing anxiety on our part if we go down the route as it stands," said Rod Thomas, chairman of the evangelical group Reform.
The Church approved the ordination of women priests in 1992, but delayed making them bishops because of opposition within its previously all-male clergy. Bishops play a key role in many Christian churches where only they can ordain new clergy.
Women already serve as Anglican bishops in Australia, New Zealand, Canada and the United States, but Anglican churches in many developing countries oppose any female clergy and are working together to shield themselves against such reforms.
Rebecca Swinson, a reformer and member of church think-tank the Archbishop's Council, said the next generation would wonder what all the fuss was about.
"My big hope is that my children will know a different normality to me and that they will not hear the words 'women bishops' ever again," she told the Synod.
Related
Before You Go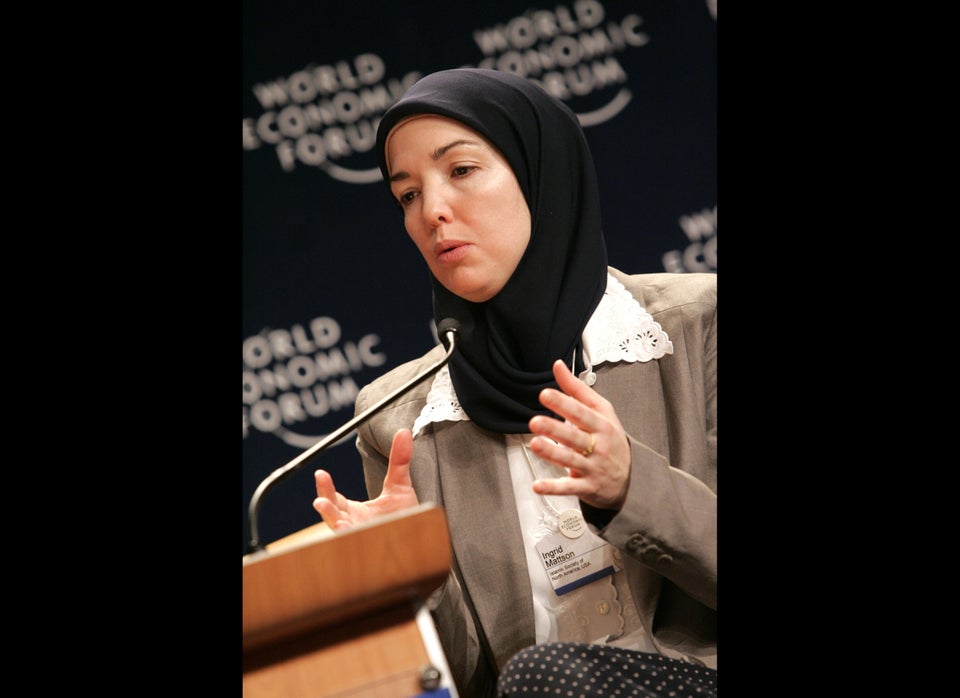 Inspiring Female Religious Leaders
Popular in the Community