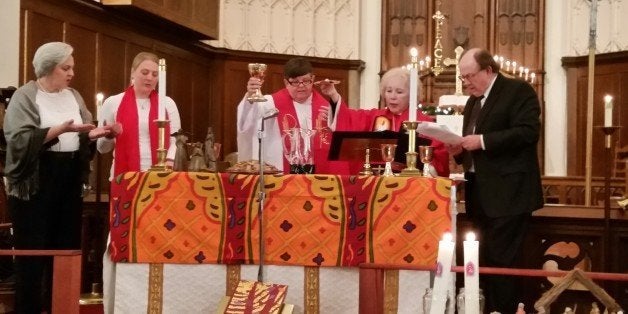 A Missouri woman is claiming to be Kansas City's first Roman Catholic priest.
Rev. Georgia Walker, a former Sister of St. Joseph, was ordained on Saturday in a ceremony that was not recognized by The Catholic Diocese of Kansas City - St. Joseph -- and will likely get her excommunicated.
Still, the 67-year-old says she wasn't nervous.
"What the official church does to me is not relevant," Walker told HuffPost. "They can't take away my baptism, they can't take away my calling to the priesthood. All they can do is deny me their sacraments."
"But now, I am a priest and I can provide those sacraments," she continued. "Not just to myself but to others."
The ordination ceremony was conducted by Bishop Bridget Mary Meehan of the Association of Roman Catholic Women Priests. Although the national organization claims to train and ordain women as priests, it is not recognized by the Vatican.
In 2008, the Vatican's Congregation for the Doctrine of the Faith issued a decree stating that women who attempt to become priests would be automatically excommunicated by the church. In 2013, Pope Francis also reaffirmed Canon Law by stating in an interview that the door to women's ordination has already been closed.
Jack Smith, Director of Communications for the Kansas City - St. Joseph diocese, insists that Saturday's ceremony fell outside the domain of the church.
"It didn't take place in a Catholic church and the ordination wasn't by a Catholic bishop," Smith told HuffPost. "There was nothing Catholic about it."
Sister Mary Ann Walsh, a U.S. correspondent for America Magazine, also seemed to disagree with the ACRWP's methods.
"I would not give up the Catholic Church's long standing history and beautiful traditions for the ACRWP," she told HuffPost in an email. "With its broad agenda the Catholic Church has had room for many nuanced understandings that have brought liturgy and social justice together for more than 2,000 years."
But Walker and her supporters believe that women deserve a place at the altar -- and that this is in fact, what Jesus would have wanted.
"Jesus treated men and women equally," Walker said. "He didn't turn away tax collectors, prostitutes, or people of other religions and races."
Born a Presbyterian, Walker said she converted to Catholicism about 20 years ago after feeling drawn by its liturgy and commitment to social justice issues. She felt a calling to become a priest, but as a woman, didn't think she had that option. She spent about 12 years going through a discernment process with the Sisters of Saint Joseph, but did not take her final vows.
The decision to become ordained by the ARCWP was very much a symbolic move for her. She didn't want to leave Catholicism for another denomination that accepts women priests. Instead, she wanted to keep her Catholic sense of spirituality, and challenge the church she loved.
"I'm just trying to respond to the call to be prophetic and to bring the church to a new place," Walker said. "It needs to be pushed along, otherwise women are never going to be able to fully participate."
With her new title as priest, Walker hopes to continue doing prison ministry. One day, she hopes to lead an inclusive parish of believers in Kansas City.
A HISTORY OF WOMEN'S ORDINATION AND LEADERSHIP IN CHRISTIANITY
Infographics by Alissa Scheller for The Huffington Post.
Related
Before You Go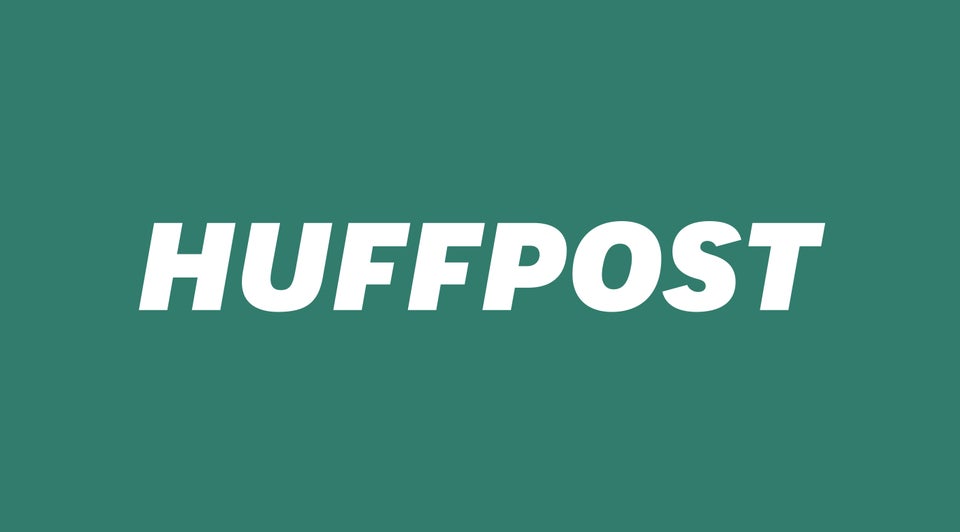 Fun Nuns!
Popular in the Community