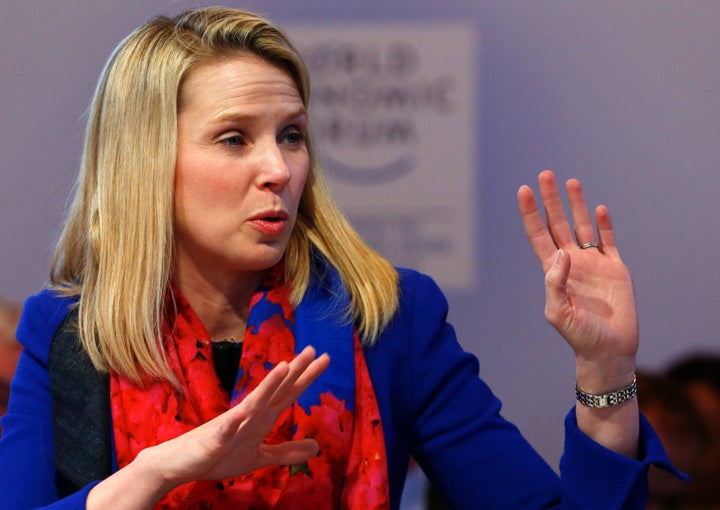 The U.S. might elect its first female president this year, but that hardly means the glass ceiling has gone away. Women are still essentially locked out of the most powerful jobs in the country, according to a study released Tuesday by Strategy&, PricewaterhouseCoopers' consulting business.
Female executives landed just 2.8 percent of the new chief executive jobs that opened up last year around the world, according to the analysis of 2,500 global public companies. Put another way, there were 359 open CEO slots last year and women filled just 10. That's the lowest percentage since 2011.
Between the U.S. and Canada, only one woman scored a CEO job: Andrea Greenberg, who runs MSG Networks Inc.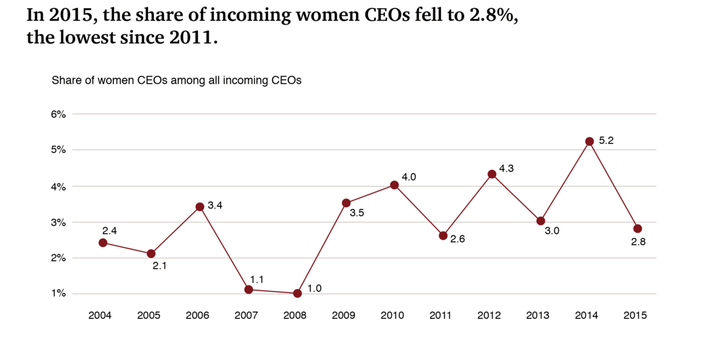 Close your eyes and picture a CEO. Is that person wearing a suit or a hoodie? Tall? Bald? Fat or thin? Chances are, you're not picturing a lady boss. If you Google "CEO," the search engine almost exclusively returns photos of men. That makes sense. Most CEOs are men. And that's not changing. In fact, things are moving backwards. We haven't had this few new women chief executives in the U.S. and Canada since PwC first did this survey in 2004.
There are currently only 20 female chief executives running S&P 500 firms, according to data compiled by Catalyst. And if Yahoo CEO Marissa Mayer is ousted -- and there are indications that that may happen -- things might get worse.
PwC is still confident, however, that things will one day be better for women. More than one-third of new CEOs will be women by 2040, the consulting firm predicts in its report, citing inevitable social forces. That's 24 years from now -- a quarter of a century -- and men would still have most of the top jobs.
Related