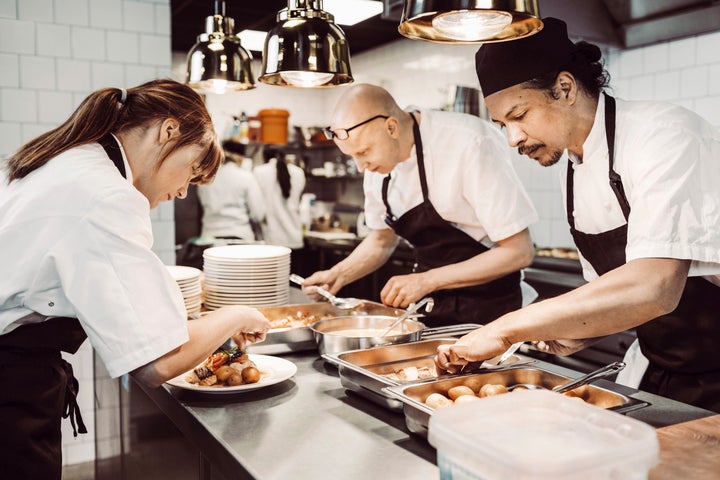 This looks very different than female enrollment when the school first opened. "It has been growing steadily since the college opened in 1946, with one woman in a class of 50," says Jeff Levine, the media spokesperson for CIA. The Culinary Institute of America, one of the most elite culinary schools in the country, has churned out 49,000 chefs since it began ― so this shift in enrollment is huge.
Those meager numbers jumped to a little over 20 percent by 1980, which bumped up to a little over 30 percent by 2000. The 2000s have been witness to the biggest jumps of all. By 2006, female enrollment at the CIA was up to nearly 40 percent. And now, 10 years later, it's over 50. Who knows what the next 10 years will bring?
Dr. Jackie Nealon, the vice president of CIA, thinks this growth is partly because the "women-owned food business is growing at a fast rate, which offers more and more opportunity for women to have a work-life balance." She also suggests the influence of strong female restaurant role models pave the way for younger aspiring chefs.