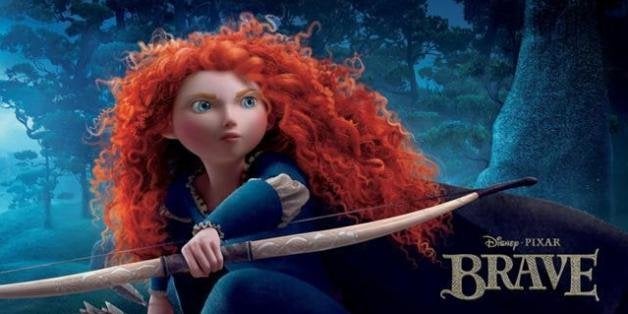 If over the holidays you decide to indulge your inner child and see the new Disney film "Frozen," keep an eye out for the times when the two female characters -- sisters Elsa and Anna -- appear on-screen together. Do they both look upset? Well, then you are truly witnessing Disney magic.
According to Lino Disalvo, head of animation for the film, female cartoon characters have always been really hard to animate. As he explained in a recent interview at Disney's studios:
Historically speaking, animating female characters are really, really difficult, 'cause they have to go through these range of emotions, but they're very, very — you have to keep them pretty and they're very sensitive to — you can get them off a model very quickly. So, having a film with two hero female characters was really tough, and having them both in the scene and look very different if they're echoing the same expression; that Elsa looking angry looks different from Anna being angry.
Erin Gloria Ryan at Jezebel found a GIF showing some recent female Disney characters' eerily similar faces. No wonder it's a struggle to make their emotions look different -- can we get a little diversity up in here?
REAL LIFE. REAL NEWS. REAL VOICES.
Help us tell more of the stories that matter from voices that too often remain unheard.
BEFORE YOU GO
PHOTO GALLERY
"Female Force" Comic Book Covers