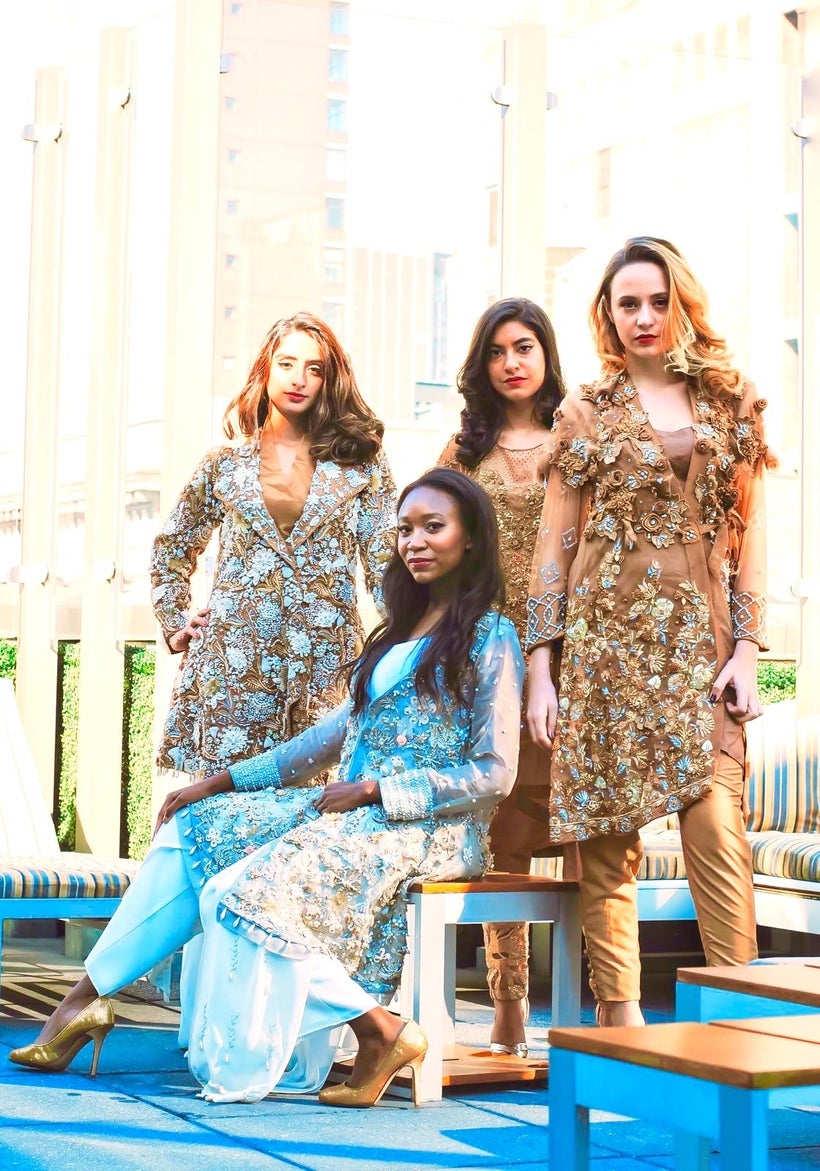 This Election Day, five of my Columbia classmates also studying Strategic Communications collaborated on pulling together an editorial photoshoot for the haute couture Pakistani brand Nargis Hafeez. We were able to secure the Gansevoort Park rooftop as the perfect backdrop to showcase the intricate and elaborate hand embroidered clothing against the Manhattan skyline. Inspired by the tangible enthusiasm for diversity and female leadership in this election cycle, I was thrilled to pose among a talented group of female Columbia graduate students-turned-models hailing from all corners of the globe in clothes designed by a female Pakistani prodigy. We felt like international royalty wearing the gorgeous South Asian designs with the iconic Empire State Building behind us winking in the sunlight. The four of us hail from Pakistan, India, Switzerland, and the United States and were photographed by our talented Indonesian classmate, Rachmat Lianda. The photos are a visual representation of trends in global interconnectivity, rising female leadership, and the impact of technology becoming more prominent in our everyday lives.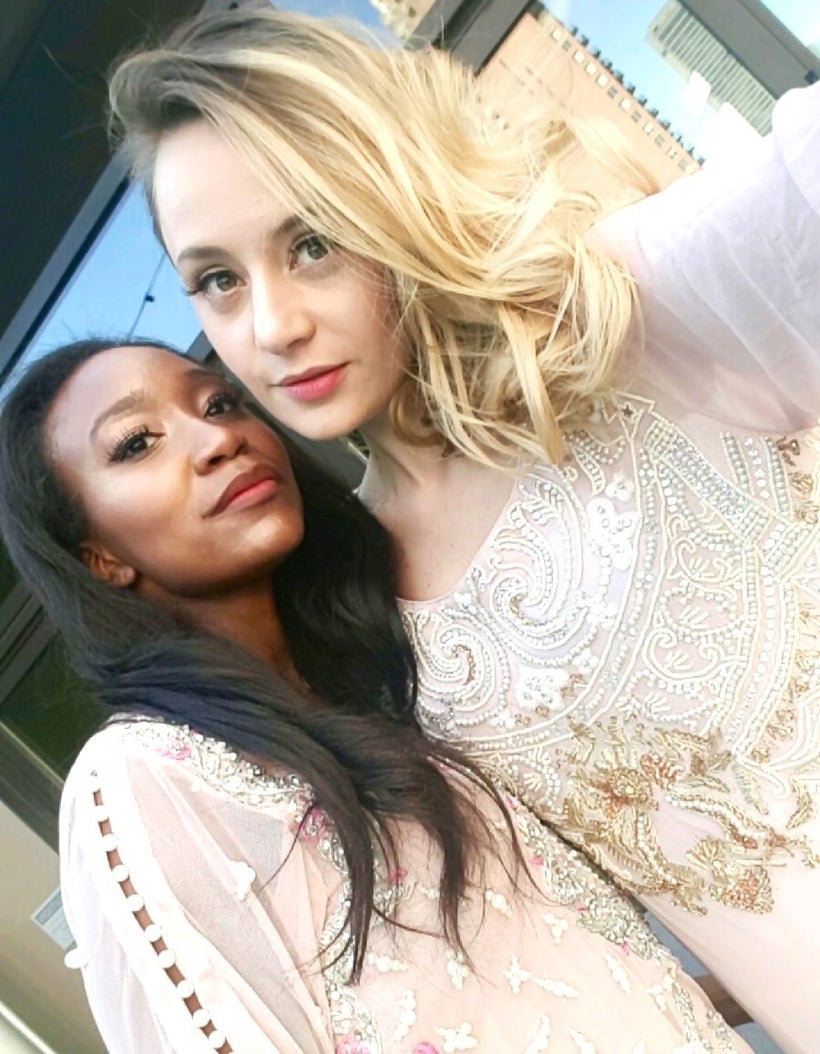 While Hillary Clinton made history as the first female Presidential candidate, a slew of other female politicians followed suit- breaking barriers for their race and gender on Election Day in the United States. The number of women of color in the Senate quadrupled in a momentous 24 hours. The second African American female, Kamala Harris, will represent California in the Senate. As Harris is of Jamaican and Indian descent, she will be the first Indian-American Senator. In Nevada, the first Latina United States Senator, Catherine Cortez Masto, defeated her opponents. Tammy Duckworth will become the first Senator of Thai descent and the first female to have fought in combat and represent Illinois. Other notable firsts include Ilhan Omar, the nation's first Somali-American legislator and former refugee, who will represent Minnesota. Oregon decided on Kate Brown to continue her governance of the state as the nation's first openly gay governor, while Washington state chose Pramila Jayapal, who will be the first Indian-American to serve in the House of Representatives. Finally, Stephanie Murphy, will represent Florida as the first Vietnamese-American woman elected to Congress. These notable victories reflect our nation's growing diversity and a new wave of female leaders in Washington. This parallels a nascent trend in Pakistan, where they have already had a female President, and have a slew of women representatives in Parliament, at the helm of various corporations, and as leaders fighting for social justice.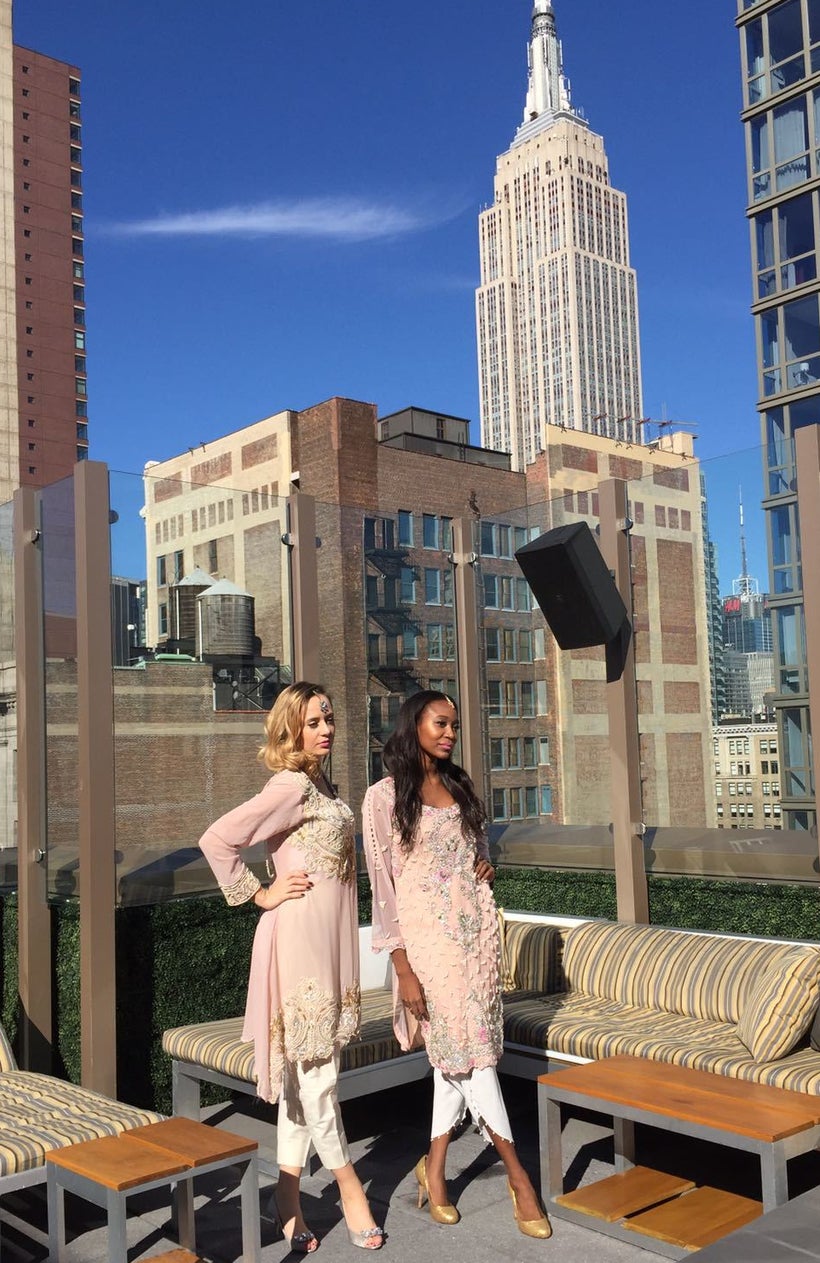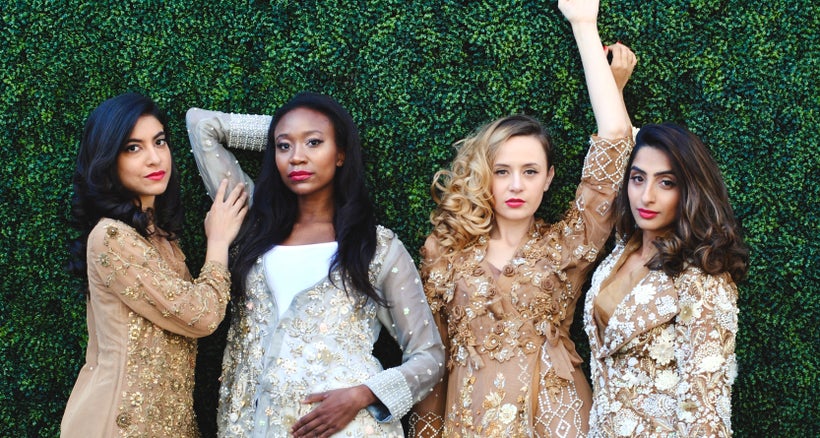 I was thrilled to speak with Nabeela Adeel, the head designer, who launched the brand in 1999 and decided this was the perfect moment to expand her brand's appeal to include a modern and edgy East meets West aesthetic. "The fusion line is more of a necessity now then ever before, as our young Pakistani fashionistas are in tune with international trends and cuts and love to wear them" Nabeela commented. She has done showcases in New York and Toronto before, but this is her first photoshoot abroad that will be featured in print magazines and blogs around the world. All day, bloggers vied for behind the scenes shots and videos that featured Nabeela's gorgeous work. I absolutely adored the pearls and jewels encrusted on each bespoke piece, which made the fact that they were mailed from Karachi to New York City even more special.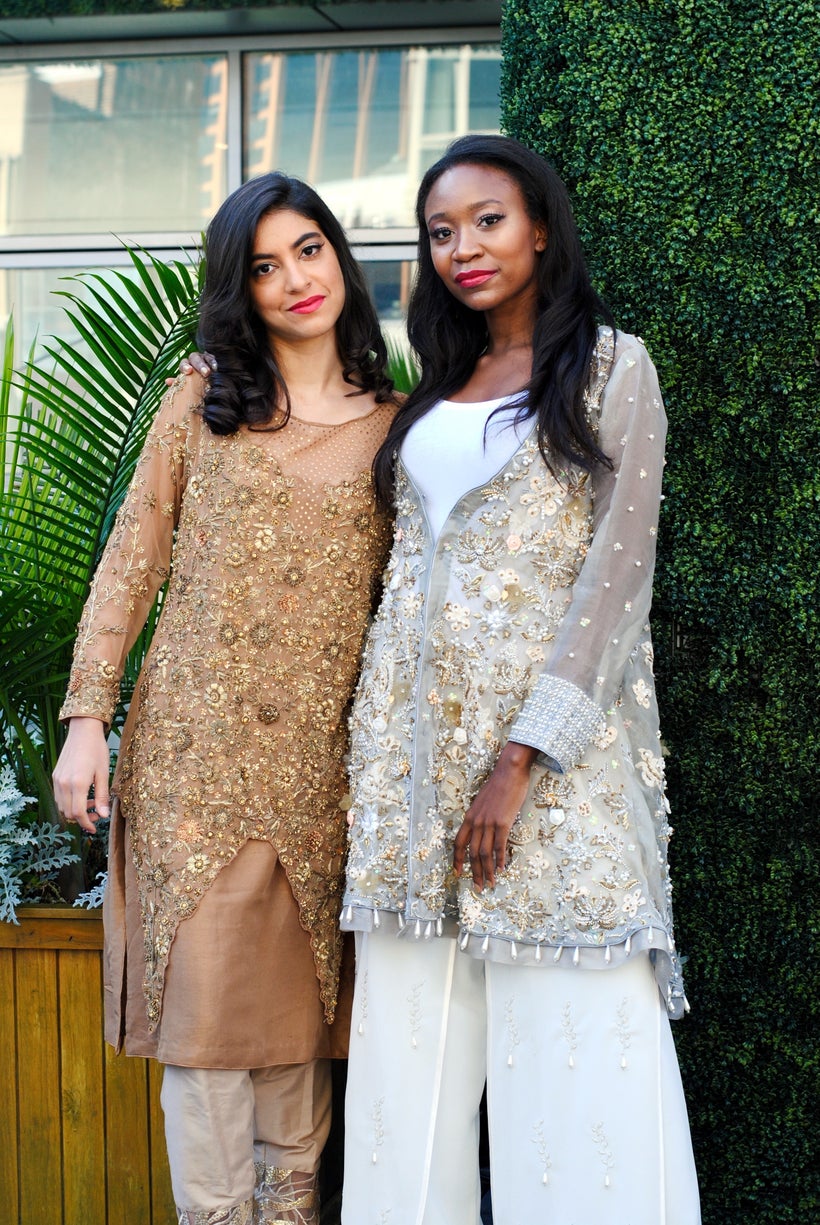 The most impressive part of the experience was learning more about Pakistan and the trends toward female empowerment from Nabeela. In addition to learning that Pakistan had already been lead by a female President, Nabeela informed me that the inspiring stories of young women rising to positions of power has become a daily occurrence. "A recent story that comes to mind is of Ayesha Farooq" she recalled, "a 26-year-old who is a female pilot in the Pakistan Air Force and is the first of the five other female fighter pilots to qualify for battle. Another legend is Malala Yosafzai, who rose to prominence in her fight against the Taliban and is the youngest ever Nobel Prize winner. She comes from a very humble background but still fights for education and equal rights for girls." One last woman Nabeela recognised is Sharmeen Obaid Chinoy, a Stanford graduate, six time Emmy and two time Academy Award winner. Sharmeen works to bring light to the social injustices of acid violence and honor killings [homicides committed by the victim's own family members after the victim has done something to bring shame upon the family] and is fighting to implement laws to protect women from such horrors. Just last month, she reaped the benefits of her hard work when on October 8th, 2016, a historic legislation was passed against 'honor killings', stating the murderers could not walk free even if pardoned by the victims' families or the local council. Whatever issue these women may be battling, whether they went to Stanford or a local village school, the fact that they aim to shake up the status quo is what makes them heroes. According to the designer, these women embody Hillary Clinton's recent words, "Never stop believing that fighting for what's right is worth it."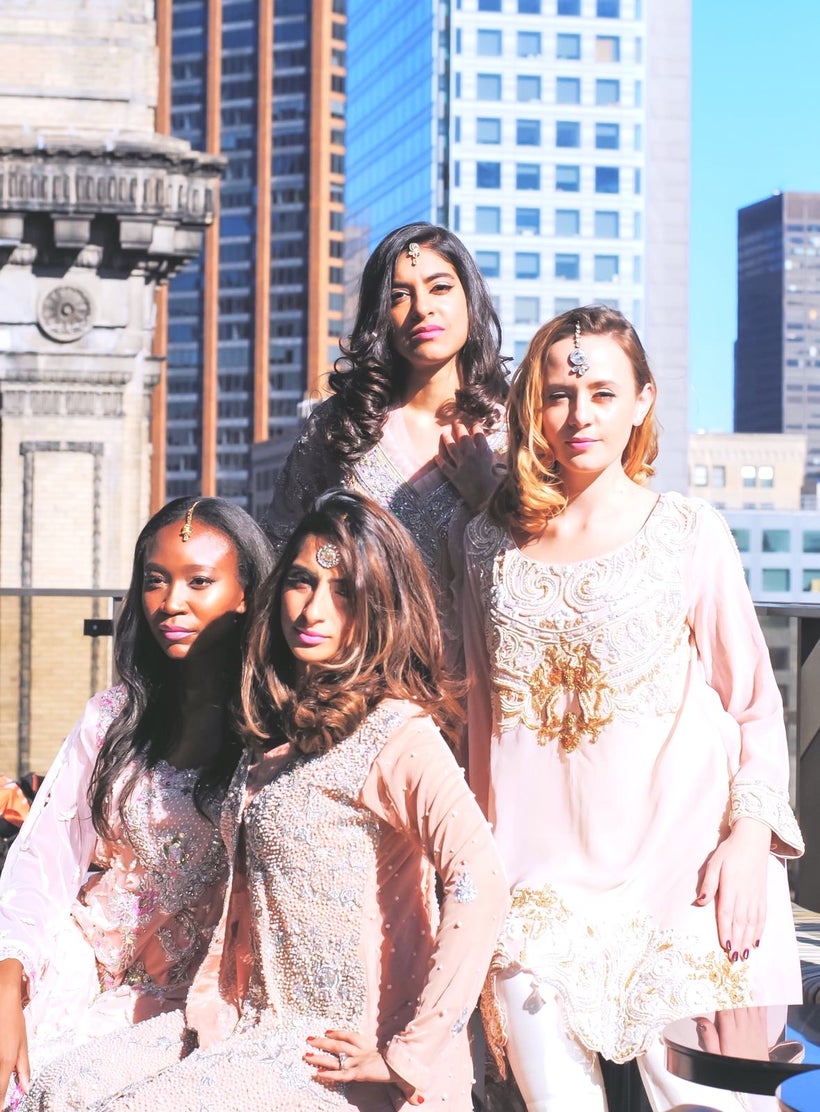 Calling all HuffPost superfans!
Sign up for membership to become a founding member and help shape HuffPost's next chapter
This post was published on the now-closed HuffPost Contributor platform. Contributors control their own work and posted freely to our site. If you need to flag this entry as abusive,
send us an email
.