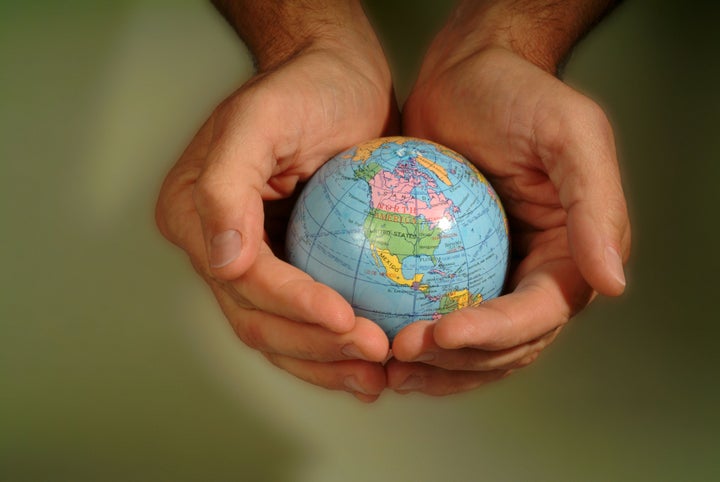 2.6 billion people around the globe do not have access to good sanitation. The resulting disease kills 1.6 million children every year. For women in urban slums, the lack of a clean toilet nearby can mean risking sexual assault to manage a basic human need. These stark realities are what prompted me and my team at Sanergy to work towards making hygienic sanitation affordable, accessible, and sustainable across Africa's slums. Along the way, I've been inspired by the women and female entrepreneurs who are (sometimes figuratively, sometimes literally) getting sh*t done.
My own journey began more than a decade ago.
As a student at Yale University, I focused on issues of urban poverty. Outside of my classes, I took on a fellowship working with a young organization called All Our Kin. It trains low-income single mothers to be certified preschool teachers -- and supports them in launching their own home-based daycare centers. In doing so, it not only generates a steady income for the women, but it also provides a world-class education to their children and to the countless children whom the women go on to teach.
In the three years that I worked with All Our Kin, I witnessed the systemic, community-wide impact that a single program could have by empowering a network of strong women. I also had a front-row seat to two amazing female leaders: Janna Wagner and Jessica Sager. They have now built All Our Kin into a powerful voice and force for mothers, but their early start came partly through another organization: Teach For America.
Inspired by their example and by that of Wendy Kopp, the founder of Teach For America, I joined that organization upon my graduation from Yale. Assigned to teach secondary math in inner-city New Orleans, I received yet another wonderful mentor: Barbara MacPhee, the founder of the New Orleans Science & Math High School where I taught. Through my own work in the classroom, I was now able to build and motivate strong leaders -- who could immediately impact their own communities. I loved the work.
I had just begun my third year of teaching when Hurricane Katrina struck. It devastated my adopted city, forcing millions of people -- hundreds of thousands of families -- to evacuate. Barbara and I immediately recognized that, in order for New Orleans to rebuild, schools would have to reopen so that families could return.
Together we founded the New Orleans Charter Science & Math High School -- among the first high schools to reopen after the hurricane. As Barbara has said, "running a charter school in the post-Katrina environment is like being the mayor of a small town. You have to fix everything yourself." It was a complex and exhausting job. The school is still thriving in New Orleans, but the experience left me determined to seek another yet another environment where I could learn to lead and grow an equally complicated organization.
Sheryl Sandberg, now COO of Facebook, was at the time the driving force behind Google's revenue-generating division: Online Sales & Operations. Joining her organization, I became one of the founding members of Google's first US East Coast Sales & Operations office, where I spent three years as a manager growing the organization to 200 people. By that time, I knew I was again ready to launch my own initiative.
I left Google to attend graduate school at MIT Sloan -- in search of the inspiration to start that initiative. In conversations with other classmates interested in social entrepreneurship, I learned more and more about another facet of urban poverty: the global sanitation crisis.
I learned about women like Sabina, of the Mukuru Kwa Njenga slum where Sanergy now works. She and millions of women in Kenya's slums put themselves at high risk of sexual assault and other violence every day -- simply by walking the long distances to the nearest toilet. At Sanergy, we make hygienic sanitation accessible.
Our toilet facilities have a footprint of only 1 meter x 1.5 meters, so they can fit into even the smallest spaces in the densely packed urban slums. We design and build our toilet units, but then sell them to local business owners in the community. These franchisees, whom we call Fresh Life Operators, make a profit by charging for usage -- pricing their service at the existing market rate but offering a consistently clean experience -- and, only steps away from home, instead of minutes. Most of our franchise partners are women like Agnes Kwamboka and Hannah Muthoni.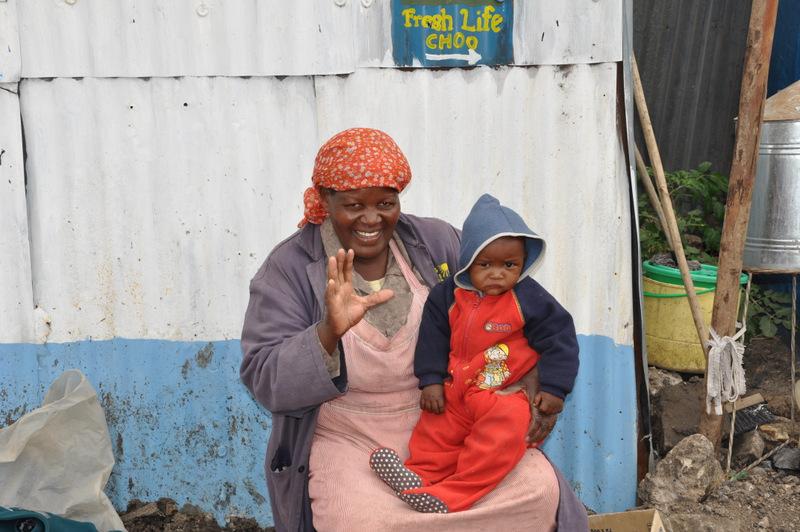 Hannah Muthoni
Hannah Muthoni previously traveled more than an hour each day to sell goods at a market. She is now able to provide high-quality sanitation for her family and neighbors and earn a solid, steady income - while staying at home to take care of her grandson. In fact, she was so impressed with the success of her first toilet, that -- like 20 percent of our franchisees -- she has now purchased an additional unit.
Agnes Kwamboka used to be in the business of making and selling chang'aa, a local moonshine. The business not only created a corrupt life in which cops had to be bribed and her children often went hungry, but a dangerous one; some customers assume that since Agnes sold the liquor that she was also a prostitute. Running a Fresh Life Toilet has allowed her to pay off her debts, provide for her family, and live with the peace of mind that the cops won't be bothering her. Most importantly, Agnes told us that Fresh Life has challenged her to learn to read and write, because our operators are required to keep diligent customer records. She's been taking classes in the community, and is making good progress.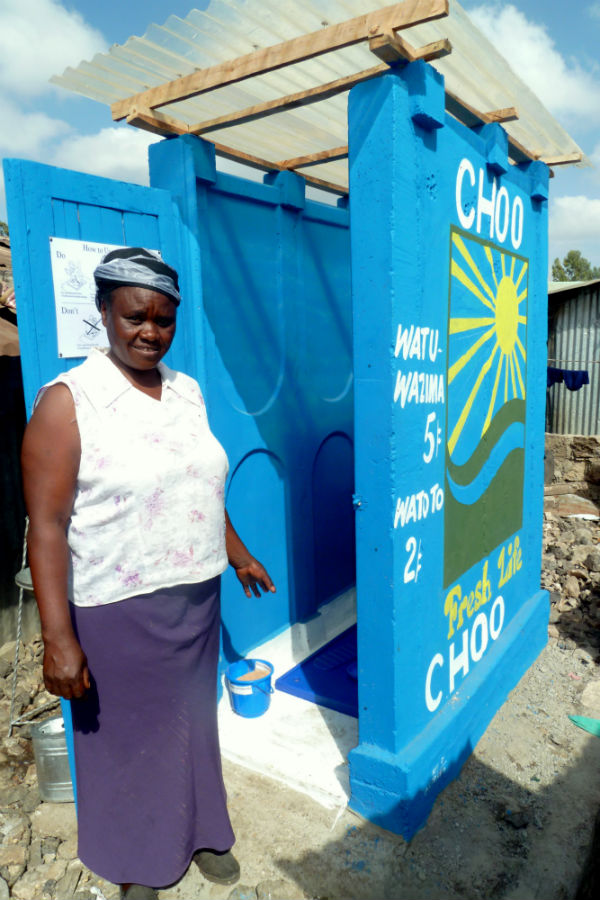 Agnes Kwamboka
We currently have a network of 40 Fresh Life Operators, running 75 toilet businesses, and each day providing good sanitation to 4500 people in Nairobi's Mukuru and Viwandani slums. By the end of this year, we expect to have more than 250 toilets, serving 15,000 people every day.
Through this model, Sanergy has empowered a network of strong women -- our staff, franchise partners, and end users. Those women are now driving change in their communities and continuing to empower still more women -- directly, as new business owners, and indirectly, as mothers of healthier children.
Calling all HuffPost superfans!
Sign up for membership to become a founding member and help shape HuffPost's next chapter