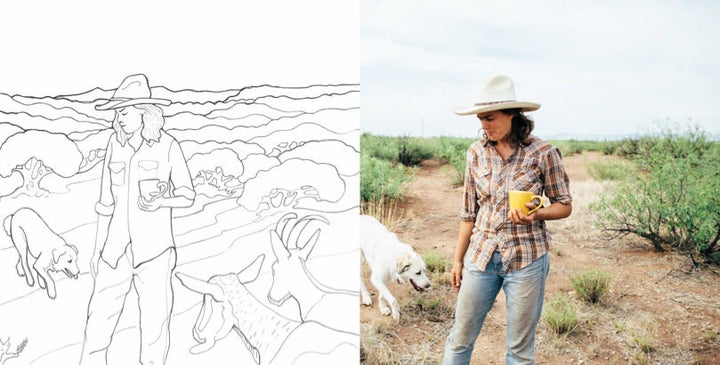 Farms in the U.S. have a problem: There simply aren't enough women working on them, especially at the top of the industry.
About 30 percent of U.S. farmers are women, but that representation dissipates the higher you go. Fourteen percent of U.S. farms are principally operated by women, according to data from the Department of Agriculture, and only 7 percent of American farmland is owned by women.
Photographer and writer Audra Mulkern wants to help shift those statistics, so she launched the Female Farmer Project. It aims to use images and stories to push back against the stereotypical ideas of what a farmer looks like — typically, a white man.
Popular images of farms and farmers help create this stereotype, which many people pick up on when they're very young. Mulkern didn't realize her project could tackle this issue of representation until she received an email from a stranger.
A woman wrote to her to say she had read a book to some kids. The story was about a farmer and his wife, and led a little girl to remark that she thought "only boys were farmers." The email writer wanted to know if Mulkern had any plans to create something tailored to children, specifically young girls.
"I knew that this project was inspiring young women," Mulkern told The Huffington Post. "But to inspire them at an even younger age hadn't even occurred to me to that point."
The suggestion eventually spun into a new idea: a coloring book.
With the help of artist Joe Lee Davidson, Mulkern debuted the first page of the book-in-progress last month. She also encouraged people to enter a contest by sharing their completed page with the hashtag #GirlsCanBeFarmersToo. The campaign ended Wednesday, and Mulkern was impressed by the response.
"I think there's a real appetite for this kind of approach to tackling these gender issues," she said. "This is blank slate for girls to make farmers who look like them, to reflect what they think farmers should look like."
The Female Farmer Project has a new podcast as well, the first episode of which highlights the story of Anastasia, the rancher in Arizona who inspired the coloring book page featured in the contest.
Mulkern is also working on a documentary and planning to write a book about the project.
All of it, she said, is part of a "revolution I kind of stumbled onto."
And it's a revolution that's needed. The average age of the U.S. farmer has been on the rise over the past 30 years. More young people, men and women alike, are needed to take over the land left behind by aging farmers who retire.
Mulkern is confident many women will be stepping up to fill that void in the years ahead, as she says she often hears from young women who say they've been inspired to go into farming.
"These women are really disrupters," she said. "They're finding really unique and creative ways to become those change-makers in this modern-day agriculture story."
Joseph Erbentraut covers promising innovations and challenges in the areas of food and water. In addition, Erbentraut explores the evolving ways Americans are identifying and defining themselves. Follow Erbentraut on Twitter at @robojojo. Tips? Email joseph.erbentraut@huffingtonpost.com.
Related
Before You Go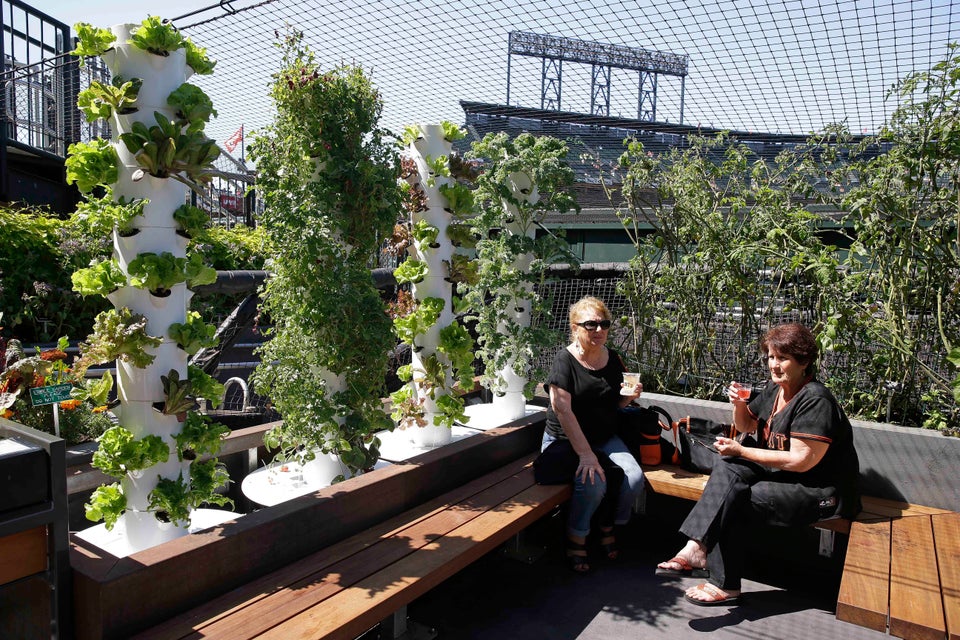 Urban Farming
Popular in the Community