You know what's cool? Feminism.
Emma Watson has publicly fought for gender equality, and more and more male celebrities (like Channing Tatum, Mark Ruffalo and Matt McGorry) have recently declared their dedication to women's rights advocacy. You can, too -- regardless of your gender!
Want to hop aboard the Feminist Express but aren't sure how to start? We've partnered with Chevy Equinox to spotlight female-focused charities doing their part to advance women around the world. Learn about the different ways these groups are leading the charge, and find out how you can lend your support.
Women On Wings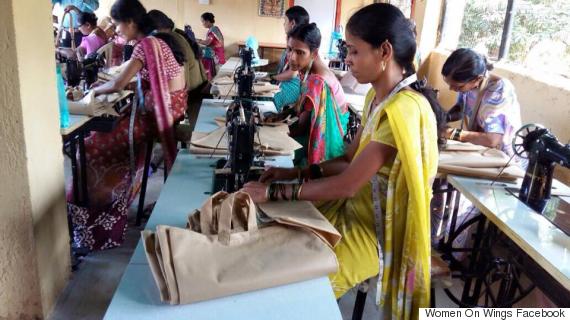 India is a huge and rapidly expanding economy, but its underclass -- a population upward of 700 million people -- still lives on $2 per day. To help rural families struggling with work opportunities, Ellen Tacoma and Maria van de Heijden founded Women on Wings in 2007. The organization connects women with entrepreneurs, who employ them and market their crafts. This gives women an independent income, providing a better life for themselves and their families. As of December 2014, a total of 182,000 women in rural areas of India were employed and taking home an income thanks to successful partnerships between Women on Wings and Indian social entrepreneurs. The organization's goal is to create 1 million jobs for women by 2018. You can get involved or support the cause by visiting womenonwings.com/get-involved.
Girls Not Brides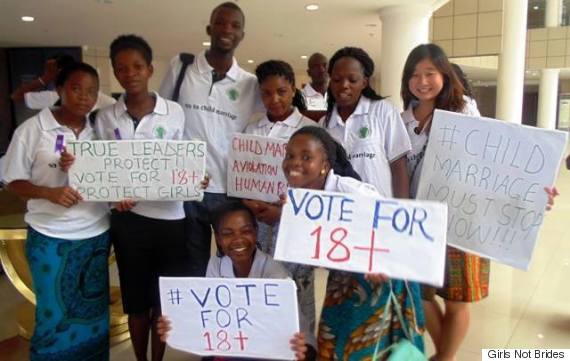 Did you know that every year 15 million girls are married off before they turn 18, essentially forcing them into adulthood? That's 28 child brides entering (often unwanted) wedlock every minute. When this happens, girls are routinely denied their rights to health, education and, perhaps most important of all, opportunity. Fighting back against these horrific statistics are Girls Not Brides, a global partnership of more than 450 civil society organizations committed to ending child marriage so girls can more freely strive for their full potential. By connecting those working to end child marriage worldwide, Girls Not Brides aims to bring child marriage to global attention, and end the practice once and for all. You can help by signing the petition asking the United States to develop and implement a comprehensive strategy to end child marriage at girlsnotbrides.org/take-action.
Tostan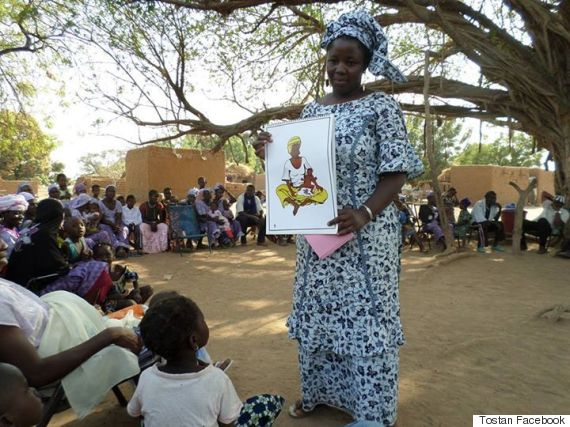 While Tostan advocates for human rights for people of all ages and genders, its community empowerment and sustainable development programs have brought measurable benefits to women and girls. Through its three-year nonformal education programs, which help communities develop their own vision for how they will progress, Tostan has had a profound influence: 19,000 women have been selected into community leadership positions, 3 million-plus voices have publicly condemned female genital mutilation, and 7,000 communities have committed to upending the tradition of child marriages -- all strides that would have been hard to imagine 10 years ago. To get involved, visit tostan.org/get-involved.
Days For Girls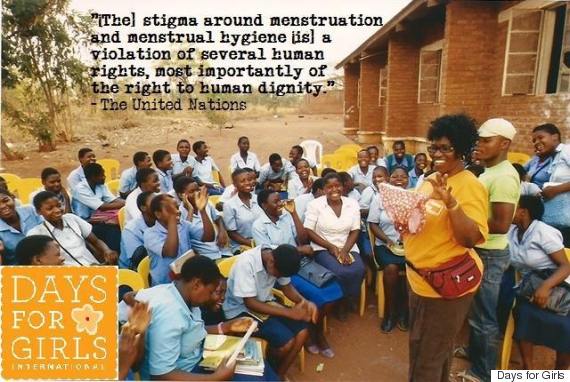 Imagine being unable to access sanitary feminine products during your time of the month, resorting to using leaves, mattress stuffing, newspaper or even rocks in lieu of pads or tampons. That's the grim reality for many girls and women around the world, and this lack of sanitary supplies can cause them to miss up to two months of school or work every year. Holding the belief that every girl in the world deserves education, safety and dignity -- and that the poverty cycle can be broken by girls' staying in school -- Days for Girls helps promote quality, sustainable feminine hygiene for girls worldwide. This grassroots nonprofit partners with other groups and organizations to distribute sustainable feminine hygiene kits and raise awareness about how communities can start their own like-minded programs. To date, Days for Girls has helped women and girls in more than 75 countries on six continents. Learn how you can help by visiting daysforgirls.org/#!get-involved/c1yux.
Girls On The Run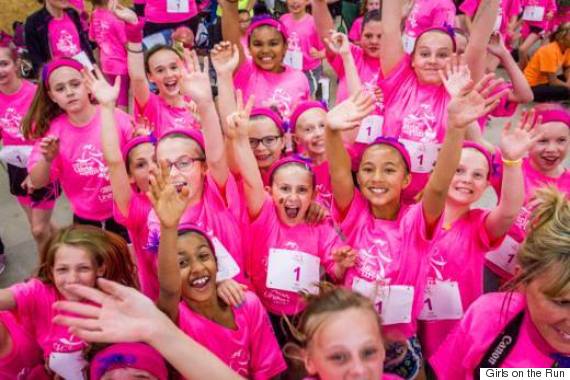 Not all lessons are taught inside a classroom. Girls on the Run proves this with a fun, experience-based curriculum that creatively integrates exercise with lesson plans. Inspiring girls to be joyful, healthy and confident, Girls On The Run programs teach important life skills designed to develop and improve competence and confidence, while simultaneously introducing girls to the benefits of running and exercise. Teams of eight to 15 girls, led by a Girls on the Run coach, are taught life skills through dynamic, conversation-based lessons and running games. The end of every program is celebrated with a 5K to inspire girls to set and achieve their life (and running) goals. Become a coach or show your support by visiting girlsontherun.org/Get-Involved.
From elevating everyday life, to making a bigger impact in your community or those abroad, Chevrolet Equinox is designed for possibilities.