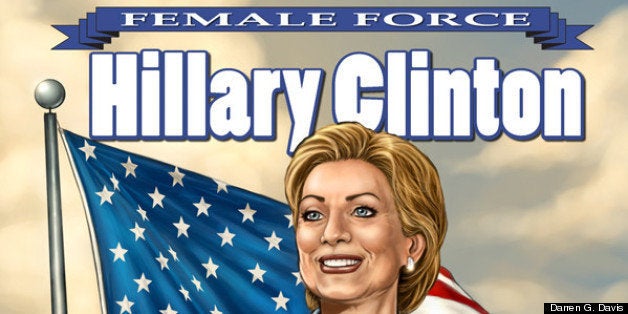 Sometimes it feels like we hear too little about role model-worthy women. But one man is trying to change that -- through comic books.
Darren G. Davis is the man behind Female Force -- a biographical comic book series that profiles a different powerful woman in each issue. "We wanted to showcase the strong women in today's society that have inspired generations and shaped the culture of today. Kids and adults alike can look up to these women as great role models," Davis told The Huffington Post in an email.
Davis' comic book company Bluewater Productions had already published female-centric series like "10th Muse" and "Legend of Isis" when the 2008 primary elections occurred. "[We] saw how unfairly Hillary Clinton and Sarah Palin were being treated in the media," Davis said. "We thought to tell their stories with a female empowerment angle. You do not have to like either of them -- but we wanted people to respect them for their accomplishments, rather than poke fun at them."
He responded to the sexism he witnessed by creating biographical comic books of both Clinton and Palin, focusing on their achievements rather than their perceived "attractiveness." After Barack Obama won the presidency, Bluewater Productions created another issue starring Michelle Obama. Based on the success of that issue, they decided to make the special series a permanent installment.
While highlighting the achievements of women is positive in and of itself, Davis also used some of the series' issues as a way to fundraise for causes near and dear to the subjects' hearts. Female Force proceeds have been donated to a mental health facility (Carrie Fisher's issue), the Los Angeles Zoo (Ellen DeGeneres' issue) and the Humane Society (Betty White's issue). And Olivia Newton-John's issue was used as a platform to promote breast cancer awareness.
"Female Force is my first love because I feel it makes a difference," Davis said. "We always tell the stories in a positive light and how the subjects learned from the difficulty. It shows people they can be anything they want to be and empowers them."
LOOK: 15 Female Force Covers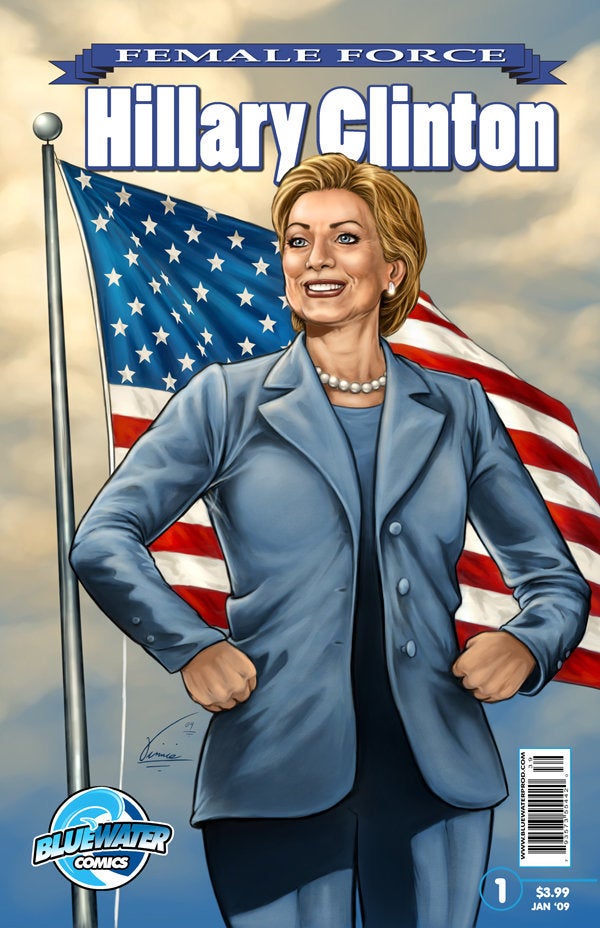 "Female Force" Comic Book Covers
Popular in the Community