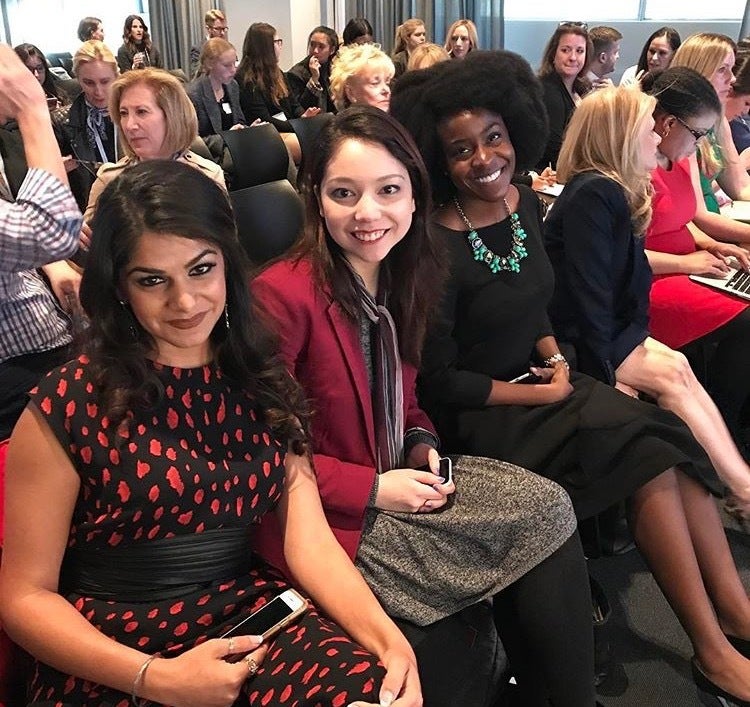 There are overwhelming statistics on the fact that women leaders are great for business and can create real change at companies. The Rent the Runway Foundation's Project Entrepreneur is focused on helping female founders get resources and practice tools to help their companies succeed over a 2-day intensive. Out of over 600 applications, As CEO and Founder of The Mentor Method, I was selected to attend the intensive and participate as a top 12 finalist in the live pitch competition.
After two days of pitch practice and motivating workshops, here are the takeaways that can help you in your entrepreneurship journey as a female founder.
Your pitch most likely needs work. No matter how confident you are about your 5-minute pitch, it can always get better. Through 5 hours of practice and help from experienced, talented mentors, my deck went from standard to authentic, engaging and one that I truly enjoyed sharing with a 200-person audience. The feedback mentors provided included making sure you don't sound rehearsed and let your personality shine through.
Authenticity is key. Often times, pitches come off as stale, uninspired, and overly rehearsed. I was guilty of this when entering pitch practice last week. My mentor, Ita Ekpoudom, gave me the best advice when pitching: chill out and be yourself. Let your real energy and personality shine through everything you do. Jenn Willey, a leader in sales with never-ending knowledge, gave similar advice during her sales workshop. When getting sales is important, being human and creating real relationships is essential to your success. At the end of the day, the person you're selling is just that: a person.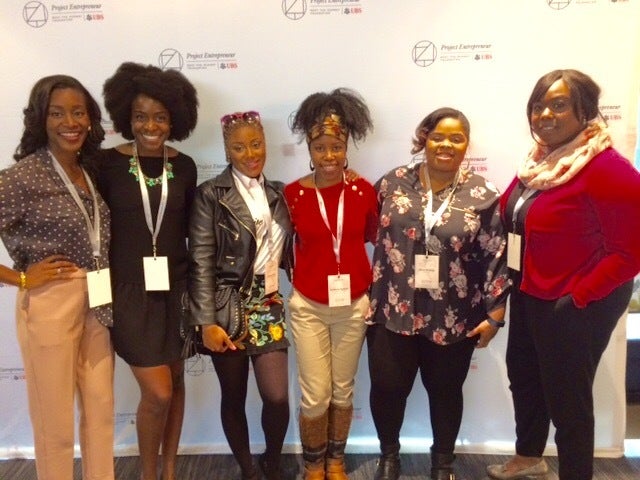 Washington D.C. has a strong female founder presence. San Francisco and New York aren't the only cities with dynamic founders. I met over 12 incredible women living in the DC-Metro area while at Project Entrepreneur. Our businesses ranged from beauty tech to corporate diversity to media. On top of that, the female founders I met were supportive and excited for one another. Maude Okrah and DeShuna Spencer took time to hear my pitch before pitching as a finalist and provided real, thoughtful feedback on what needed work. The group has plans to routinely meet, and find ways to collaborate to change the world across multiple industries.
Don't be afraid to ask for help. It's unrealistic to think that you will have the answer to every problem your business is facing. Having the confidence to ask for help from other entrepreneurs in a similar stage can help you discover ways to grow that you normally wouldn't consider. During a customer acquisition workshop, my table openly changed ideas that we thought could help each others' businesses. This created new business opportunities and partnerships across industries.
Use a problem in your life to change the lives of others. Throughout meals together and cocktail receptions, a common trend I heard among all business was to solve a real problem we've faced in our lives. Sometimes the best ideas come from fitting the pain point of your customers and understanding the problem first-hand.
What are your takeaways that can help other female founders on their entrepreneurial journey?
Calling all HuffPost superfans!
Sign up for membership to become a founding member and help shape HuffPost's next chapter
This post was published on the now-closed HuffPost Contributor platform. Contributors control their own work and posted freely to our site. If you need to flag this entry as abusive,
send us an email
.