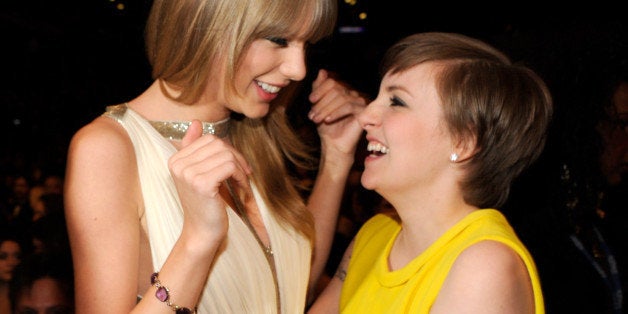 Want other women to understand and embrace feminism? Befriend them.
Swift told The Guardian that as a teenager, she didn't understand what "feminist" really meant. (For those still in that boat, it's the belief in the social, political and economic equality of the sexes.) But her friendship with Dunham signaled a turning point. "Becoming friends with Lena -- without her preaching to me, but just seeing why she believes what she believes, why she says what she says, why she stands for what she stands for -- has made me realize that I've been taking a feminist stance without actually saying so," she said.
Lorde, too, has credited Tavi Gevinson's website, Rookie, with creating a "normal, non-scary, chill vibe" around feminism that she found "encouraging" when she was a younger teen. Beyoncé "was scrolling through videos of feminism on Youtube," when she stumbled upon Nigerian author Chimamanda Ngozi Adichie's TEDx Talk, "We Should All Be Feminists" and realized everything Adichie said was exactly how she felt. And on Saturday night, the pop star presented Nicki Minaj with a "Flawless" necklace, which prompted the rapper to write, "I could never thank you enough for your influence on powerful women all around the world," on Instagram.
In the words of the commercially-empowered '90s pop princesses, the Spice Girls: "Girl power!" Or, rather, the power of girls (and women) talking to each other.
There are a number of popular misconceptions about feminism that prevent women from embracing the philosophy. "Feminists hate men," they say. Not even a little. "Feminists want women to dominate everything." Nope, we're actually all about equality. "Being a feminist and a humanist are mutually exclusive." Again, no.
Unfortunately, a lot of these myths are perpetuated by the things celebrity women say in the public eye, which is why Swift's recent change of heart was so important and also timely. Feminism is certainly having a powerful moment in popular culture -- just a day later, Beyoncé performed at the VMAs with the word "FEMINIST" emblazoned in capital letters behind her.
Her epiphany is also exciting because it puts on display just how important peer-to-peer, woman-to-woman conversations about gender issues are. And it's not just famous women who influence each other's understanding of gender equality and how we should get there -- it's all of us.
As Feministe's Chally pointed out in a 2010 blog post, "women's friendships center [around] women's experiences." And those common experiences make solidarity around a cause that much easier to relate to. I can't imagine feeling connected to or empowered by feminism if I didn't have a strong network of female friends and role models to lean on and look to for guidance. Translating big ideas of feminism into our daily routines -- and grappling with the backlash we often face when we declare ourselves as feminists -- becomes a whole lot easier when you can tweet or blog or grab a coffee alongside another woman who can help you make sense of it all.
When it comes to enacting feminism in small, everyday ways in our own lives, proximity to powerful, interesting women can only help. "I want the strongest, happiest, smartest women in my corner, pushing me to negotiate for more money, telling me to drop men who make me feel bad about myself, and responding to my outfit selfies from a place of love and stylishness, not competition and body-snarking," Ann Friedman wrote on The Cut last May.
Indeed, the strongest, happiest, smartest women I've come into contact with also happen to be politically-engaged, and down to talk about practical solutions to the war on reproductive rights, the gender pay gap and the epidemic of campus sexual assault.
Feminism goes far beyond "girl power" and lighthearted conversations between friends, but getting women to speak about these larger issues on a small, more intimate scale is a great place to start. Thanks for the reminder, T-Swift.
Related
Before You Go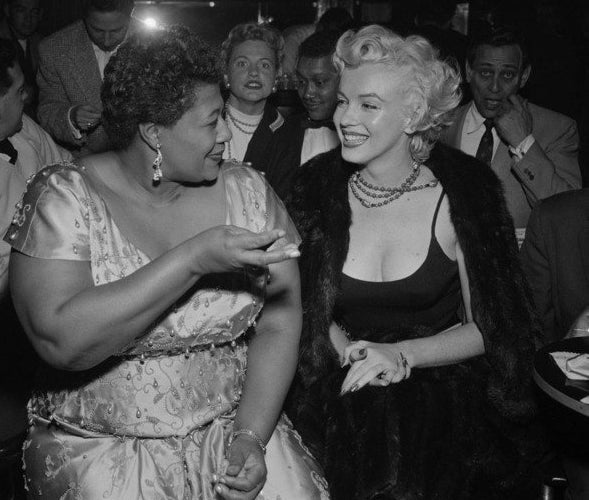 Famous Female Friendships