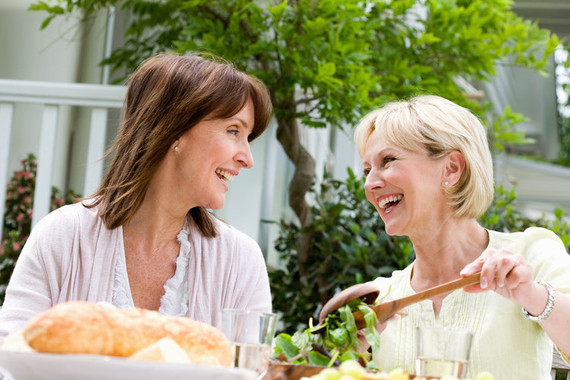 One week ago I received a message through Facebook from my girlfriend, Sharon. Our friendship began years ago in Honolulu. We finally figured out how to reconnect, spoke by phone, relived our memories and spoke about our present lives. She called again yesterday and left a message. Another friend, Marsha, was visiting from Hawaii (Sharon now lives in Florida) and wanted to speak to me.
After hanging up the phone I had an idea! It would be fun to share some of my girlfriends' tips with you.
I have friends from all walks of life and from all over the world. I have no desire to be in a clique. Special girlfriends have given me meaningful advice. My interest in welcoming new people into my life, my travels and my years spent living in Honolulu opened the doors to these fascinating and worldly women. They are all wise in different ways and I wanted to share their tips with you... here we go:
"Please show me the best room in your hotel, 'the first time!'"

We were checking into the hotel in Vienna, Austria this year and I overheard my husband say to the receptionist with a twinkle in his eye, "Please show my wife a beautiful room with a view 'the first time.'" She looked up, smiled, checked the assigned room list in her computer and changed our room! Listening to my husband, I thought of my girlfriend, Norma Jean, from Richmond, Virginia - my southern friend who taught me to live my northern lifestyle like a southern belle. Those were her words! Now you can use these words when checking into a hotel.
"American women wear matching shoes with their suits. Don't do that, Honey. It is boring!"

My French girlfriend taught me to accessorize with panache! I look at Florence Levet, my beautiful and very close Parisian friend, wearing her stunning light grey pinstriped suit with pink heels and handbag and I want to emulate her. Don't you?
"I don't want to talk about her. She is not here to defend herself."

Vera De Alemeda, my girlfriend from San Paulo, Brazil, speaks six languages and gave me this advice in English! It is worth a thousand words. We were standing with another girlfriend who began to gossip about a woman we knew when Vera stopped her dead in her tracks: "I don't want to talk about her. She is not here to defend herself." Powerful.
"Keep a journal for three months and you will find your voice."

One of my newer American friends from California, Gayle, a writer, changed the direction of my life with the above sentence. I followed her suggestion and HoneyGood.com was born. If you are looking for a new purpose, now you know what to do! Keep a journal. Write down your daily thoughts and live into your answer. You would be amazed at what you will learn about yourself.
"Honey, you want to participate... not sit on the sideline."

I was having lunch in Brussels with two girlfriends. One lives in London and the other in Austria. Liz Taylor and Cary Grant (can you believe those are their real married names?) taught me the importance of learning to play games. One is a champion scrabble player and the other a master point bridge player. Think about learning something new to embrace your life.
This was a powerful message from my Greek girlfriend, Maria. She called me on my cell phone so excited and said, "I am adding the word delete to my vocabulary. I am tired of spending time with people who don't make me happy." I listened as she went on, "Just think how fast you hit the delete key on your keyboard, Susan. Do the same with certain people. You will feel such a sense of freedom!"
"If you don't expect anything from people... you won't be disappointed."

Unfortunately, this is true. Explained to me by my close girlfriend, Barbara, from the USA. If you think about her saying you will be able to move forward positively.
"Friendships take hard work and energy."

A lesson from my friend Sophie, living in Rome. "It takes hard work to bond with another woman. Close friendships don't happen. You have to make them happen."
I remember the day we walked and talked about life. She was in her forties and I was ten years younger. She gave me a little jewel of a book titled "The Ever Present." The message: You cannot live in the past. It is over. You cannot live in the future. It is unknown. Live in the present, it is a gift.
The meaning of these two words, 'simply-be' is worth its weight in gold. When you are feeling stressed over a situation just say this phrase to yourself. I promise you your body will relax and you will be able to take a time-out and regroup your thoughts. I was sitting with my young American friend, Jessica, and noticed these two words tattooed on the inside of her wrist. That is going to be my next adventure.
"Wear your red string to guard and protect you."

My American girlfriend, Barbara, explained the meaning of the Kabala Red String that I wear around my wrist, "Susan, it will guard and protect you." I am never without my red string. I bring them back from Israel and tie them around the wrist of those near and dear to me, including my husband, Shelly.
"Open your eyes to all types of women."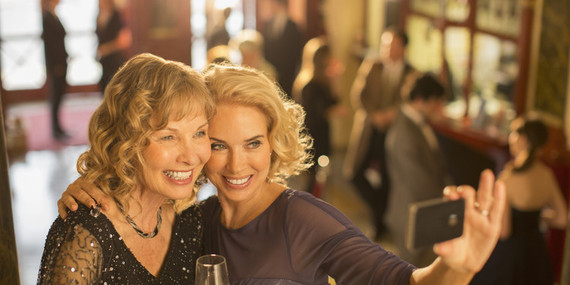 As mothers and grandmothers teach your children and grandchildren to expand their horizons, to reach out and make friends that are not their clones. Teach them to be clique-less. They will lead an enriched and enlightened life.
In closing, I want to express a special thank you to my friends for teaching me these valuable lessons. I can honestly say I live by them. I hope I have been an inspiration to you. It truly is my wish.
PHOTO GALLERY
7 Ways To Make Friends Post 50
REAL LIFE. REAL NEWS. REAL VOICES.
Help us tell more of the stories that matter from voices that too often remain unheard.