Iran's new president, Hassan Rouhani, may have pledged to promote women's rights and recently nominated a female vice president. But, if a striking image captured during Iranian Foreign Minister Javad Zarif's introduction is any indication, Iran still has a long way to go when it comes to gender equality.
In the photo taken earlier this month, female journalists sit on the floor and take notes during the inauguration. They are surrounded by men, many of whom are seated in chairs.
As blog Iran Watching notes, maybe the female reporters voluntarily sat there to get a better view of Zarif and Rouhani during their speeches. But as Al-Monitor's Iran Pulse editor Arash Karami wondered on Twitter, why didn't any of the seated men offer their chair?
However, based on the photos from the foreign minister's inauguration, it seems Rouhani still has his work cut out for him.
Related
Before You Go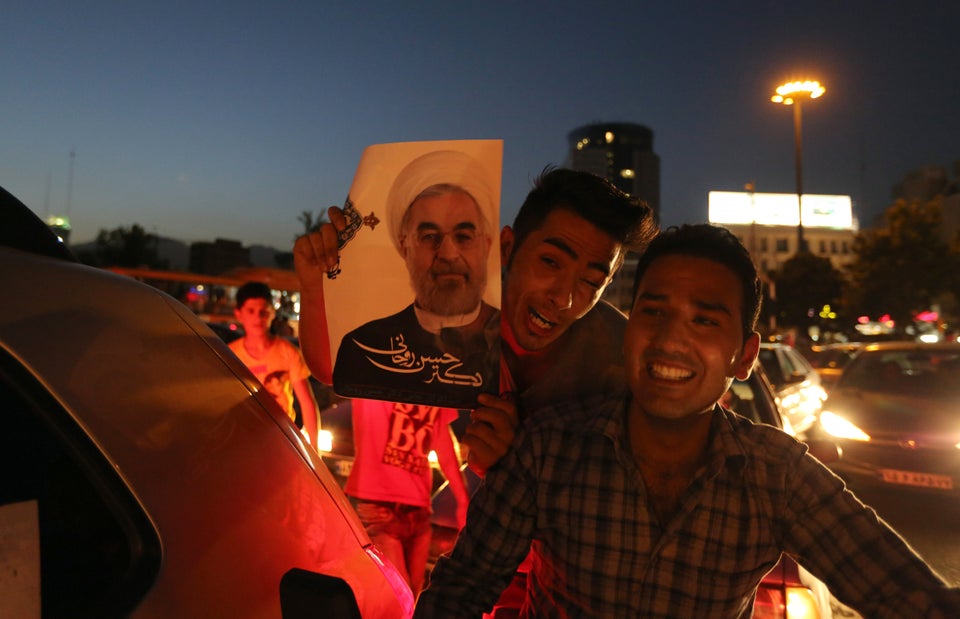 Iranians Celebrate New President
Popular in the Community