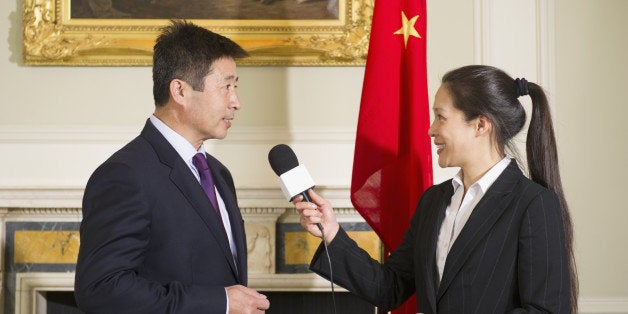 There was a striking photograph in Politico a few days ago: the press corps covering Hillary Clinton's campaign. Eighteen reporters posed in the room in which they would watch the first Democratic candidates' debate; all 18 were women. One is covering the campaign for Bloomberg Politics, three of my former Bloomberg colleagues had decamped for other major news media.
A fourth is now covering President Obama for a leading paper, and two current Bloomberg White House reporters are also women. One of them is a past president of the National Press Club, which first admitted women to membership in 1971. Before that, female reporters, if they were assigned to cover a speaker at the Press Club, had to listen from the balcony, where journalism students now sometimes sit.
When Geraldine Ferraro, a member of Congress from New York City, was tapped by Walter Mondale as his vice-presidential running mate in 1984. I was assigned to cover the Ferraro campaign. I still remember the closing night on the road when the candidate and her two top advisers, Anne Wexler, a political consultant and lobbyist, and Madeleine Albright, a professor of international relations at Georgetown University who later served as Secretary of State, sat together, exhausted, awaiting the outcome. Back then, they almost outnumbered the women in the traveling press.
It should not be surprising that women might come to outnumber men on the campaign trail, that the Boys on the Bus, as they were once called--and a book on the subject was entitled--are now, as Politico's headline put it, the Women in the Van. After all, women for several years have outnumbered men in college graduating classes, and if they are not a majority in science and technology, they have piled into departments of journalism and communications.
Progress has certainly been made since I walked past the open door of the vice president for radio news at the network where I worked in the late '60s and heard him on the phone with the owner of of a major affiliated station who objected to hearing a female newscaster for the first time. "You have to admit, Jerry," the VP startled me by saying, "it's been easier to find a talented woman than the other minorities we've been scouting for."
Kate, the new hire, may have been a minority in our newsroom, but she represented a majority of the U.S. population. Nonetheless, according to focus groups at the time, even female listeners said they thought a masculine voice intoning the news was authoritative, and a female not so much.
When I was hired for a new radio program that ran on the half hour to complement the news on the hour, I was one of a half dozen young men, joined by one woman.  My television network soon thereafter created a five-minute newscast in the early afternoon, when housewives predominated in the audience, assigned a female correspondent to anchor, and called it "News with the Woman's Touch."
In our Washington bureau, there was also a female television correspondent, mostly assigned to the light feature stories that a TV newscast would use as the closing item. She went on to become the longtime executive producer of the Sunday morning political interview program.
As local newscasts expanded to an hour or more, it became the format to employ an older man paired with a younger woman as co-anchors. On one station, they were a father and daughter, known locally as Patty and Daddy. When I worked in Japan, I saw numerous telecasts with male-female costars, in which the role of the young woman seemed mainly to keep saying, "Is that so?"
When women were hired in increasing numbers by major American news organizations, they had to band together and sue their companies to gain the serious beats and promotions to which they were entitled.
The rise of women in the workplace led to the trailing spouse issue when two reporters married. My Moscow colleague from one major newspaper previously covered the Pentagon, and his wife covered Capitol Hill. Moscow was a one-person bureau, and she had to quit her job to enjoy the experience of living abroad.
However, Susan was invited to send freelance articles to the paper's Style section. She determined that she would not write on any subject which might give the Soviet regime an excuse to kick Tony out. When the couple took home leave, they learned to his chagrin that readers of his Kremlinology were outnumbered by readers of her features on day care, education, and shopping.
Married couples were later sent to two-person bureaus, which generally worked out well. When a major American paper sent a husband and wife to South Africa, she was the bureau chief. They wrote later of their frequent annoyance that, when they were both invited by local officials to dinner and their hosts asked for an opinion on some issue, they invariably turned to the husband for his take.
In the ever-changing broadcast news business, as a think tanker who studies the media reminded me, young men now have twice as much competition for jobs as they did six decades ago before so many young women tossed their resumes and audition tapes on the pile. Which means for listeners and viewers that reporters now address newsmakers from a rather less narrow perspective.
REAL LIFE. REAL NEWS. REAL VOICES.
Help us tell more of the stories that matter from voices that too often remain unheard.