A visit to any Muslim-majority country will quickly reveal the variations that exist when it comes to appropriate female attire. But what do most residents consider most appropriate?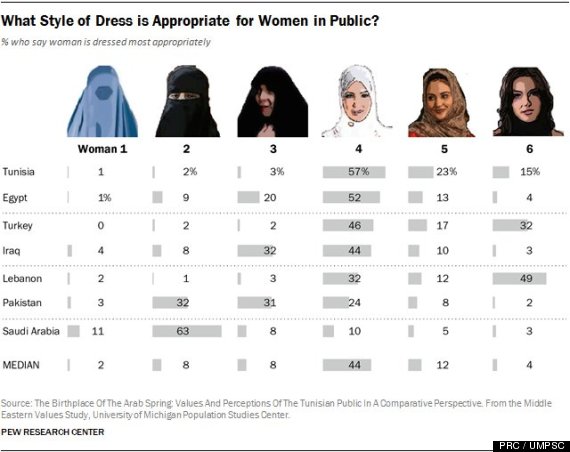 The style #1 is en vogue in Afghanistan; #2 is popular among both conservatives and fundamentalists in Saudi Arabia and other Persian Gulf Arab countries; #3 is the style vigorously promoted by Shi'i fundamentalism and conservatives in Iran, Iraq, and Lebanon; #4 and #5 are considered most appropriate by modern Muslim women in Iran and Turkey; and #6 is preferred by secular women in the region.
Unsurprisingly, Saudi Arabia ranks highest for the most conservative clothing preference, as 63% of respondents pointed to the face-concealing niqab style as the most appropriate covering.
On the other side of the spectrum, 32% of Turkish respondents and 49% of Lebanese respondents said that they considered an uncovered head to be most appropriate.
Overall, most people surveyed considered the conservative hijab look of woman #4 to be the most appropriate dress for public.
The study also investigated responses to the question, "Should women be able to choose their own clothing?"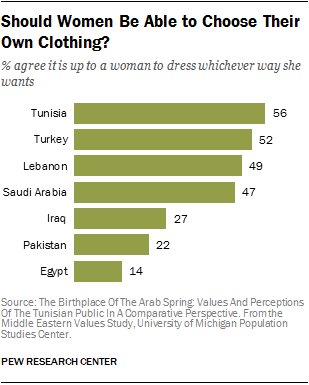 Before You Go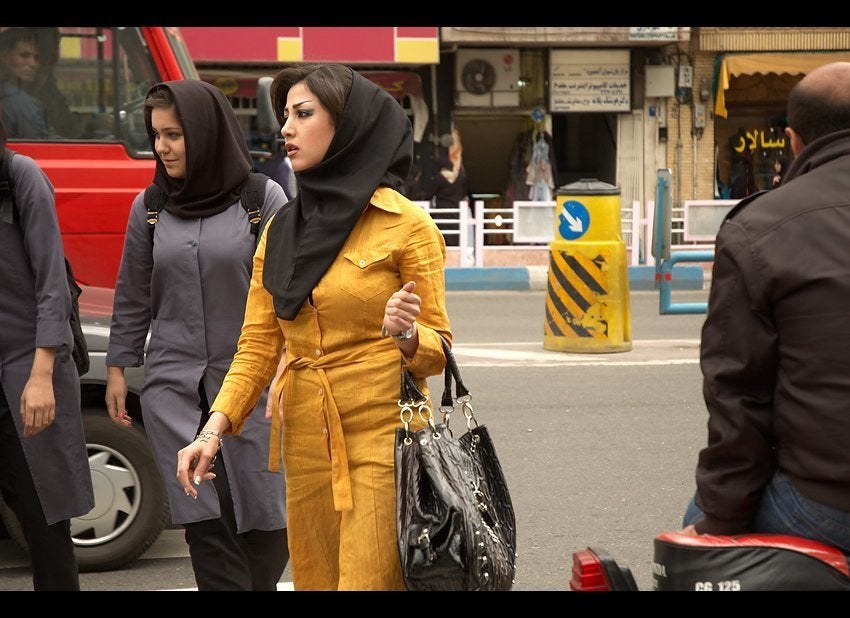 Hijabs, Niqabs, Burqas: Know Your Muslim Veils
Popular in the Community