Warning: This article contains nudity and may be not be suitable for work.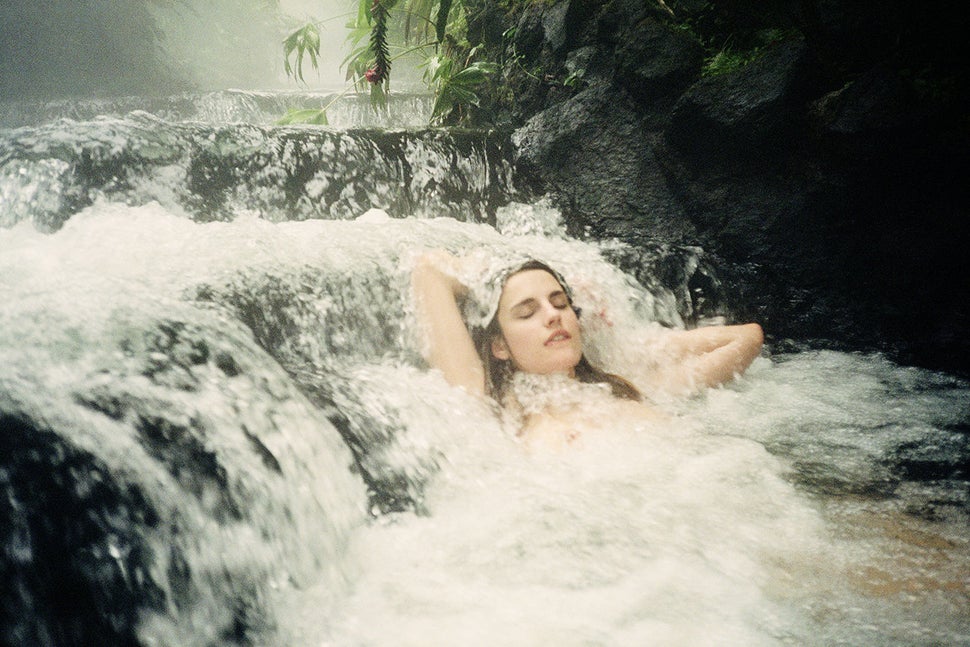 The rhetoric surrounding nude photographs of women is often brimming with language like "graphic," "explicit," "objectified," "sexualized" and "exploited." But in the words of Los Angeles-based photographer Amanda Charchian: "You cannot exploit the empowered."
Charchian believes there is something powerful, even mystical, about a nude photograph of a woman taken by a woman. In the artist's experience, such an artistic collaboration between two female artists is a deeply personal experience that requires equal doses of trust and abandon. Imagine getting naked in the ridges of a canyon or the precipice of a waterfall and letting the landscape swallow you whole, all the while conspiring with another person like two spies on a secret mission. 
For her series "Pheromone Hotbox," Charchian ventured to remote and surreal natural landscapes around the world, including parts of Cuba, California's Death Valley, the Mediterranean island of Corsica, Morocco and Costa Rica. In each dreamlike locale, Charchian captured her muses --working artists in film, fashion, fine art, music, literature -- unclothed, engaging with the natural surroundings, their liberated forms existing in the space between the intimate and unexpected.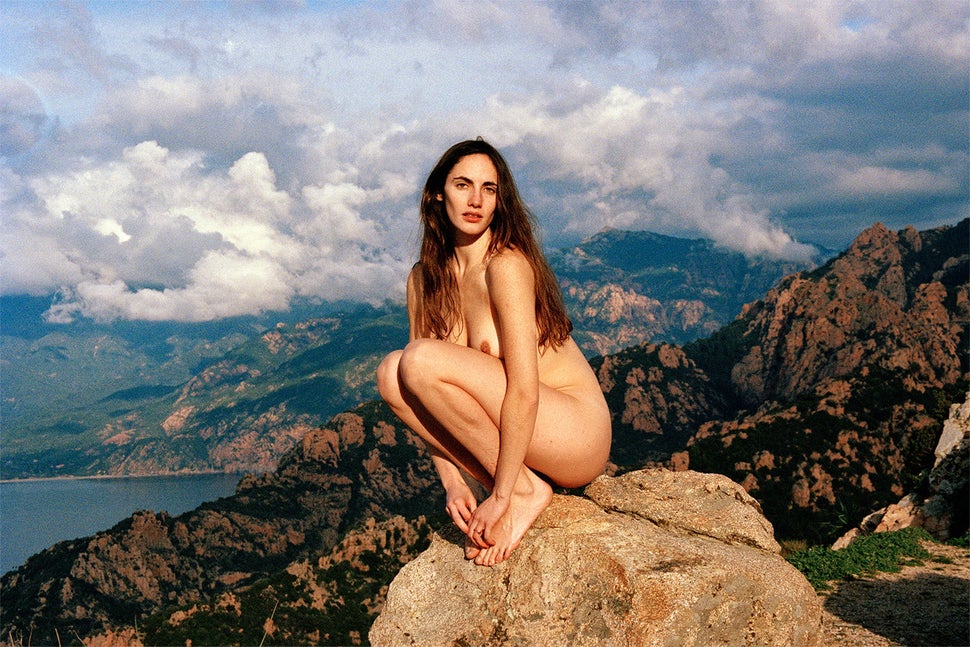 The title of the series plays with the idea of "hotboxing" a car, as well as the triggering chemicals buzzing in our skin that excite us, attract us, and bring us together, in ways both physically and creatively.
"For years, I have been preoccupied by the idea of pheromones and the emissions of our bodies as extrasensory devices of communication," Charchian said in an earlier interview with The Huffington Post. "Clothes distract from that. I am interested in photographing the part of a person that cannot be expressed solely with speech or a look from the eye. One's nude body cannot convey a character it does not actually, for lack of a better word, 'embody.'"
Charchian's series demonstrates the potent magic of a nude photograph, one that celebrates a woman's physicality and imagination, on no terms but her own. The enchanting images show there is nothing inherently lewd about a lady's nudes, because bodies are nothing to be ashamed of.
Calling all HuffPost superfans!
Sign up for membership to become a founding member and help shape HuffPost's next chapter
BEFORE YOU GO
PHOTO GALLERY
Nude Hand-colored Daguerreotype From 1850's