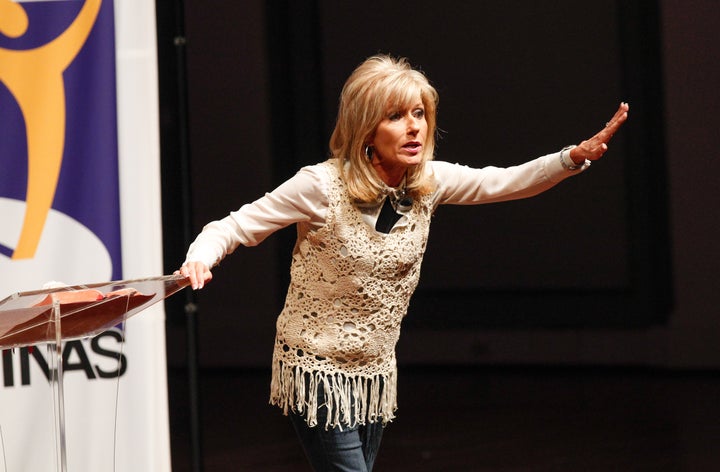 Beth Moore is a prominent American evangelist and author who has spent decades studying and preaching from the Bible.
But as a female leader who has worked within conservative evangelical circles for most of her life, she's faced misogyny from men in ministry ― whether it's being ignored or made fun of during team meetings, or being criticized by men who flat-out refused to value Bible lessons taught by a woman.
It's a reality that the evangelist has largely kept silent about ― until now.
On Thursday, Moore posted a blog to her website that revealed some of the sexist attitudes she's had to endure in more than 20 years of ministry.
Moore says a respected male theologian looked her up and down during their first meeting, smiled "approvingly" and commented that she was "better looking" than another female Bible teacher he knew. She said she learned early to show "constant pronounced deference" to male leaders and when called upon to lead alongside them to "do so apologetically." Moore said she's been talked down to by male seminary students who were years younger than her.
I've ridden elevators in hotels packed with fellow leaders who were serving at the same event and not been spoken to and, even more awkwardly, in the same vehicles where I was never acknowledged. I've been in team meetings where I was either ignored or made fun of, the latter of which I was expected to understand was all in good fun. I am a laugher. I can take jokes and make jokes. I know good fun when I'm having it and I also know when I'm being dismissed and ridiculed. I was the elephant in the room with a skirt on. ...

These examples may seem fairly benign in light of recent scandals of sexual abuse and assault coming to light but the attitudes are growing from the same dangerously malignant root. Many women have experienced horrific abuses within the power structures of our Christian world.
Moore is the leader of Living Proof Ministries, an organization she founded in 1994 with the intent of teaching women of all Christian denominations about the Bible. The Texas resident is the author of numerous books and Bible studies, and she's often called upon to preach at conferences around the world.
Moore wrote that many of the men she's worked with have shown her nothing but respect and support throughout her career. But she said a "colossal disregard and disrespect of women" persists in some male leaders in conservative Christian circles. For years, she chose to silently accept the challenges that come with being a female evangelical leader in the spotlight.
But she wrote on Thursday that she had decided to speak up now about these experiences for the sake of other female leaders in the evangelical world.
"I cry foul and not for my own sake. Most of my life is behind me," she wrote. "I do so for the sake of my gender, for the sake of our sisters in Christ and for the sake of other female leaders who will be faced with similar challenges."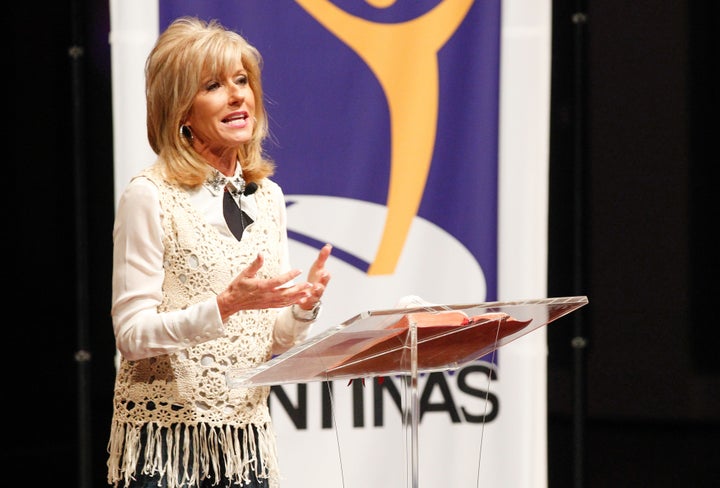 The evangelist's blog seemed to strike a chord with many Christian women online, who started chiming in with their own stories about what it's like to be a woman in conservative Christian circles who feels called to lead and to preach.
Kaitlyn Schiess, a student working toward a master's at Dallas Theological Seminary, told HuffPost about a time she experienced pushback from a male classmate.
"In one of my classes at seminary, a man asked in the middle of class, 'How can I kindly tell my sisters in Christ that they shouldn't be in the ThM (master of theology) program?'" Schiess recalled. "I appreciate his desire to be loving, but a brief discussion in class about gender roles in the Bible had prompted him to assume the role of ultimate interpreter and judge over the decisions of his female classmates."
The most important thing evangelicals can do to fight this sort of misogyny is value the insight and contributions of women, Schiess said. That means, among other things, ensuring that male pastors are "learning from and with women."
"When our seminaries make it possible for men to spend three to five years studying Scripture without women showing up in their classes, on their syllabi or teaching their classes, they will be unprepared to faithfully minister to a church that is at least half women," she said.
Other women told their own stories on Twitter about being female leaders in the ministry:
Moore's blog post also provoked an outpouring of comments from evangelical men ― including the prominent pastor Thabiti Anyabwile, who wrote a long letter asking for forgiveness for the attitude he had held toward women in the ministry.
"I hope, with God's help, to grow in sanctification, especially with regards to any sexism, misogyny, chauvinism, and the like that has used biblical teaching as a cover for its growth," Anyabwile wrote.
Katelyn Beaty, an editor-at-large at Christianity Today, told HuffPost that verses in the Bible instructing women to submit to men have been misinterpreted by some to essentially "baptize male dominance."
An overly broad approach to women's submission, coupled with the belief that divorce should be avoided at all costs, is a "potent and literally deadly" combination that leads many women to endure abuse, she said.
"It leads pastors like Paige Patterson to justify or excuse domestic violence or to see it as the price of a godly marriage," Beaty wrote in an email. "This is a gross departure from the biblical text as well as a grave departure from the pastor's call to shepherd his members."
What Christians, particularly evangelicals, need to do is develop a theology that calls out sexism and misogyny as sins, Beaty said.
"This theology will have to be developed by those who hold the most power among evangelicals ― overwhelmingly conservative, white men," she said. "Otherwise, sexism will continue to be treated as a 'women's issue' or a liberal/unchristian concern, and little will change."
Related
Before You Go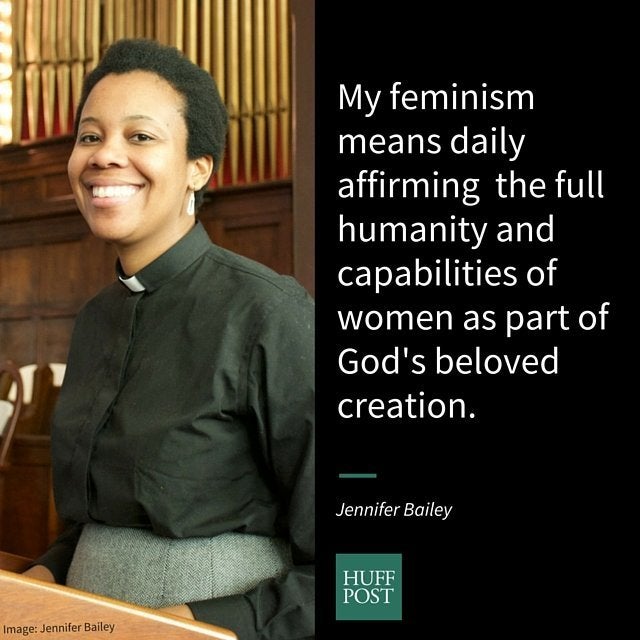 Christian Women On Feminism
Popular in the Community