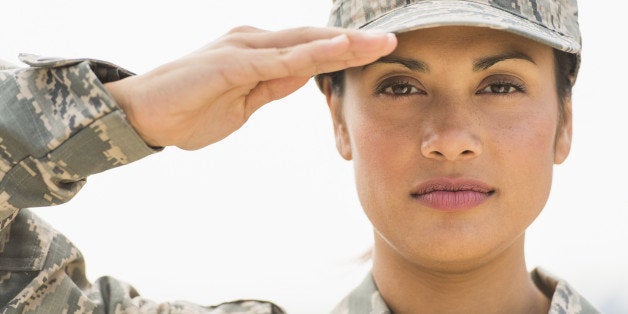 In an announcement Sept. 12, the Army said it will make its final decision in January on whether or not to permit female volunteers into the two-month training course next spring. The co-ed course could help prepare for future integration decisions, the Army also said.
Interested female soldiers have until Oct. 10 to apply for possible enrollment. It has yet to be determined how many female applicants would be accepted into the program if the Army decides in 2015 to move ahead with the co-ed course, according to the Agence France-Presse.
"Right now we're going through the deliberate planning process, identifying volunteers, and selecting them over the next few months," Lt. Col. Alayne Conway, an Army spokeswoman, told Army Times. "In January, we'll determine the feasibility of conducting an assessment of the Ranger course in the spring of 2015."
To be considered for the course, females must be between the ranks of specialist and major and will have to meet the same demanding physical requirements and prerequisites as male students, the Army said in a statement.
According to Army Times, the physical requirements to qualify for the Ranger course include a minimum of 49 pushups in two minutes, at least 59 sit-ups in two minutes, at least six pull-ups, a five-mile run in 40 minutes or less and a combat water survival assessment consisting of equipment removal and 49-foot swim in full combat gear.
If female students complete the course they will be given a Ranger tab to wear. But, as the Army Times notes, "pending future decisions about whether women will be allowed to serve in combat arms MOSs [Military Occupation Specialties], they will not receive the associated Ranger skill identifiers or be assigned to Ranger coded units or positions."
An Army survey conducted last year by its Training and Doctrine Command revealed that 8 percent of female respondents held a high interest in serving combat assignments, while 20 percent showed moderate or high interest in those assignments, The State reports.
Related
Popular in the Community