Today in exciting LEGO news: The toy brand has announced that they will release a Female Minifigure Set that will include chemists, astronomers, and paleontologists.
After noticing the lack of female LEGO characters on shelves, Dr. Kooijman came up with the idea for her set. "I have designed some professional female minifigures that also show that girls can become anything they want, including a paleontologist or an astronomer. Being a geochemist myself the geologist and chemist figures are based on me," she wrote in her proposal.
If the popularity of one 7-year-old's letter to LEGO is any indication, Dr. Kooijman is certainly in sync with the zeitgeist. Back in January, young Charlotte wrote, "Today I went to a store and saw LEGOs in two sections the girls pink and the boys blue. All the girls did was sit at home, go to the beach, and shop, and they had no jobs but the boys went on adventures, worked, saved people, and had jobs, even swam with sharks." She then requested the brand produce "more LEGO girl people" who go on adventures.
When LEGO itself released their own female model called "The Scientist," in September 2013, the response was favorable all around. "I think this figure is a positive step because it portrays a woman in a STEM (science, technology, engineering and math) career without resorting to gender stereotyping by making her pink or calling her a 'lady scientist,'" Elizabeth Sweet, a doctoral candidate in sociology at the University of California, Davis, told LiveScience at the time.
Adding a full set of ladies in science can only mean one thing -- a giant step for LEGO-kind.
Before You Go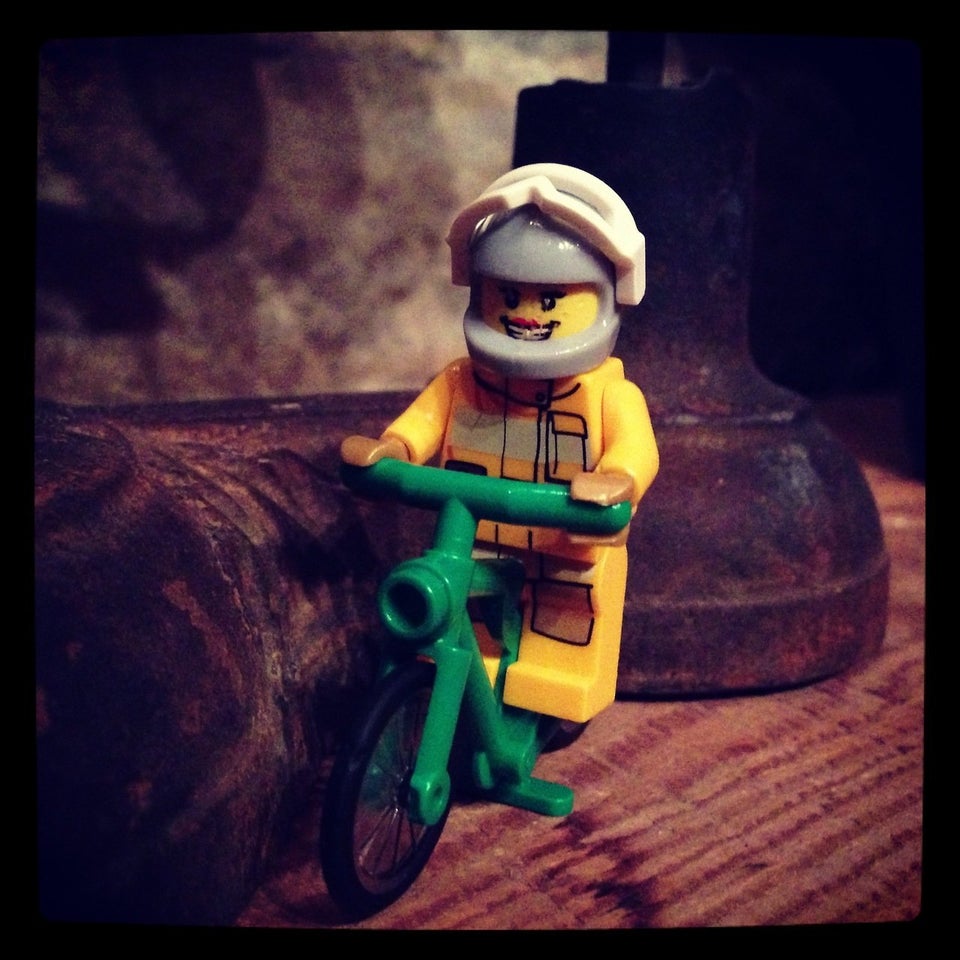 Badass Lego Girls