A female streaker showed off her rooting interest and just about everything else during the final round of the Presidents Cup.
As the U.S. was putting the finishing touches on its fifth consecutive win over the Internationals on Sunday at Muirfield Village Country Club, a woman with an American flag caused a brief distraction at the 18th hole. Wearing only a thong and red-white-and-blue pasties on her nipples, she was nearly nude.
Getty photographer David Cannon was on the scene to chronicle the daring dash and the bemused expression of U.S. Team Captain Fred Couples, for posterity's sake.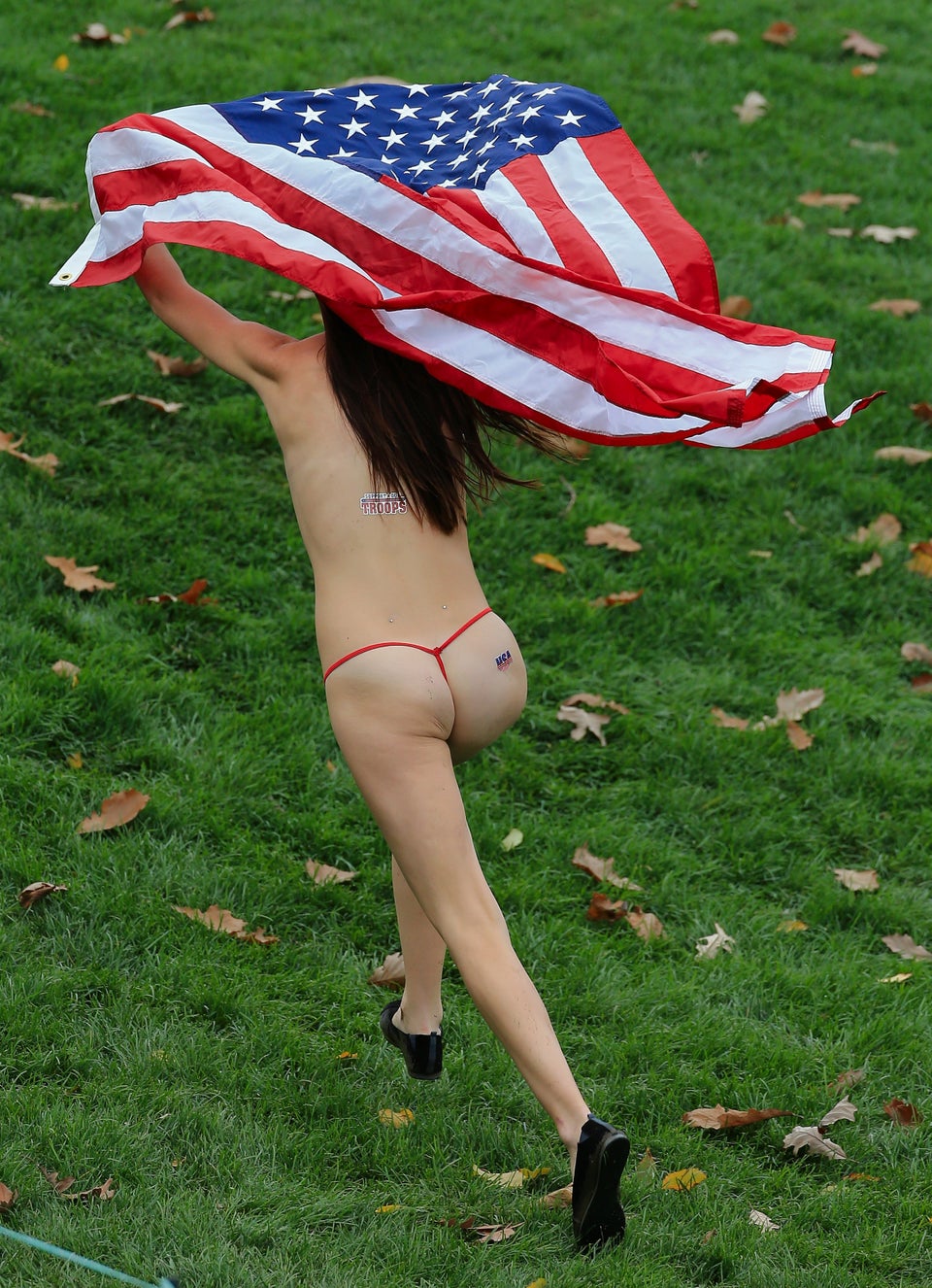 NSFW PHOTOS: Presidents Cup Streaker
Related
Popular in the Community