But what about the many girls who never get the chance to shine on a neighborhood field, let alone the world stage? These girls simply want to try a sport, befriend new teammates, and work toward a common goal. Too many female youth, especially girls of color in low-income areas, are treated as a second class with fewer chances to play sports, and worse conditions if they do, because of rampant inequities.
The federal law, Title IX, has long required schools to provide equity in athletics for girls. Yet inequities persist across the country even as the law approaches its fifth decade. Each day girls are relegated to use lockers, fields, and other athletic facilities unequal to those enjoyed by boys. Or they are denied fair opportunities to play sports at school, while boys receive many more options to participate (despite law requiring that females' share of athletic program slots mirror the percentage of enrolled female students). And coaches of girls' teams are fighting tooth and nail for their players to get equal resources in comparison to boys, only to find boys' teams prioritized by the school, district, and league because (inexcusably) "it's always been that way."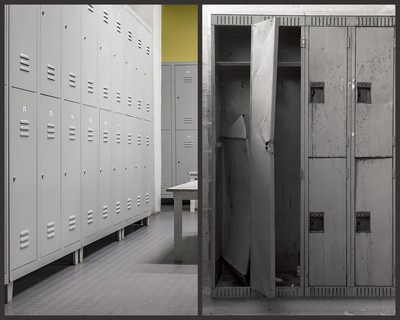 In California, certain lawmakers are trying to highlight and address the issue, such as California's State Senator Hannah Beth Jackson, through SB 1349, a new law requiring public elementary, middle, and high schools to publish on their school and district websites data around athletic participation (by the end of this school year and each year thereafter). Schools report athletic participation data to the Department of Education's Office for Civil Rights, although "recent" information is over five years old, often incorrect, and very few know where to find it. Now, an up-to-date report card for gender equity in athletics will be available in California (like in Pennsylvania). Because sports aren't only about fun and games--female athletes excel academically and later on the job. Sports participation = job training.
We would never permit a school to give more or newer textbooks to boys over girls. So why should a disproportionate number of team slots go to boys over girls? Similarly, if boys have newer uniforms, more experienced coaches, and other superior resources, why are we essentially treating boys to a plentiful meal at the dining room table while girls eat scraps in the kitchen? The law does not permit this, and neither should we.
Calling all HuffPost superfans!
Sign up for membership to become a founding member and help shape HuffPost's next chapter