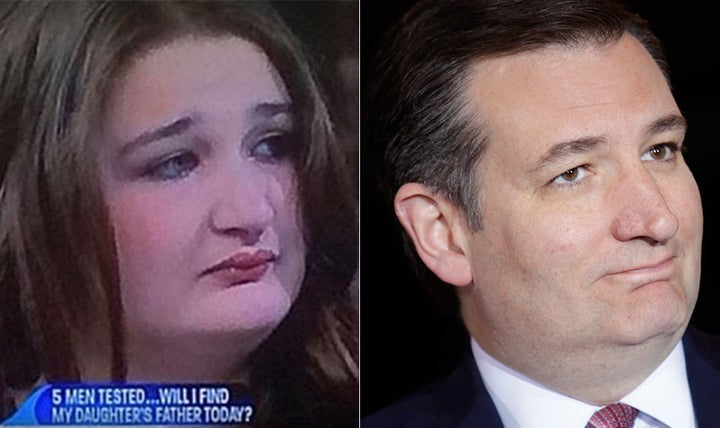 Wednesday probably wasn't Ted Cruz' favorite day -- and not just because he suspended his presidential campaign.
In a transparent bid to drum up interest in this project, XHamster publicist Mike Kulich claims there could be a connection between Cruz's campaign exit and the porn's release.
"I think it's possible," Kulich told HuffPost with a tongue so far in his cheek he was practically licking his ear from the inside.
"Of all the scandals he's been facing, this is the only one he hasn't addressed, even though people have been asking him on Twitter," he said. "His wife talked about the rumors he was the Zodiac Killer and he addressed the accusations that his Dad helped kill JFK, but not this." 
Cruz' female look-alike, Searcy Hayes, became an Internet meme after she appeared on "Maury" to refute her fiance Freddie Green's accusations of cheating.  He was accusing another man of fathering their young child.
(Don't worry: The DNA test was in her favor. As Maury Povich might say, "Freddie is the father!")
People immediately noticed her resemblance to Cruz and a viral celebrity was born.
"It's kind of exciting and shocking to know she's famous, She's more famous than Madonna!" Green said. "I'm with a star."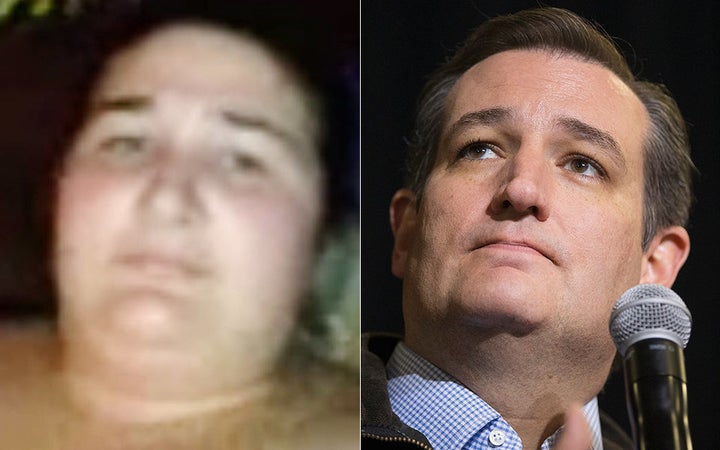 The Maury fame turned into fortune when XHamster offered her and Green $10,000 to make a six-minute amateur porn film.
"We want to buy a truck, pay off our house and we might get married," Green said. "I never had anyone say, 'Here's $10,000! Go make a sex tape.'"
Kulich said there was lots of interest in the sex tape, so he was hoping to strike while the media frenzy was at its peak.
However, there were some technical snafus.
"Freddie filmed it on his iPhone 4, but didn't know how to send the files -- and he doesn't have email," Kulich said. "So they sent the phone to me -- by snail mail -- so I could upload it."
As for the final product? Kulich admits it's definitely amateur porn.
"It's not my cup of tea, but it's very passionate and they obviously love each other," he said. "She knows what she's doing."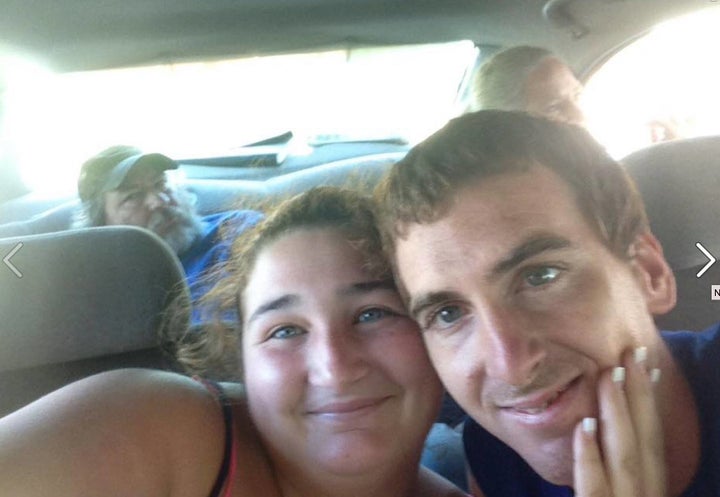 Whether or not this porn leads to another one depends, of course, on the demand. But Kulich says there's another issue.
"There wasn't any 'money shot' so it's possible they might be going back on 'Maury' in nine months," he laughed.
Calling all HuffPost superfans!
Sign up for membership to become a founding member and help shape HuffPost's next chapter
BEFORE YOU GO
PHOTO GALLERY
Things That Ted Cruz Looks Like