 Marvel announced last week that future comic books will feature a female Thor and black Captain America, but fans expecting to see those specific diversifications translate to the Marvel Cinematic Universe may be in for some disappointment. Speaking to HuffPost Entertainment during press rounds for the forthcoming film "Guardians of the Galaxy," Marvel Studios president Kevin Feige said he didn't anticipate the developments would affect anything the studio has planned on the theatrical front at the moment.
"I love when they change things up and move things along and do the unexpected," Feige told HuffPost Entertainment about Marvel Comics. "That's why these characters have endured for 50-plus years, and it gives us material to keep the movies fresh down the line. I'm not going to say any of those changes are going to happen any time soon in the movies, but the fact that they have happened -- and, by the way, that's happened before; there have been female Thors and black Captain Americas in the past -- keeps it current and in the public eye."
As it was revealed last week, Marvel Studios has plans for features through 2019, with 10 movies on the schedule, including "Marvel's The Avengers: Age of Ultron," "Ant-Man" and "Captain America 3." Whether the studio branches out to bring superheroes such as Black Panther or Ms. Marvel to the big screen is unclear, but Feige is not without options.
"Listen, I mean, one of the nicknames of Marvel comics is 'The House of Ideas,'" Feige said of the source material available to him. "Everything they do in publishing becomes possible material for us to turn into movies."
Before You Go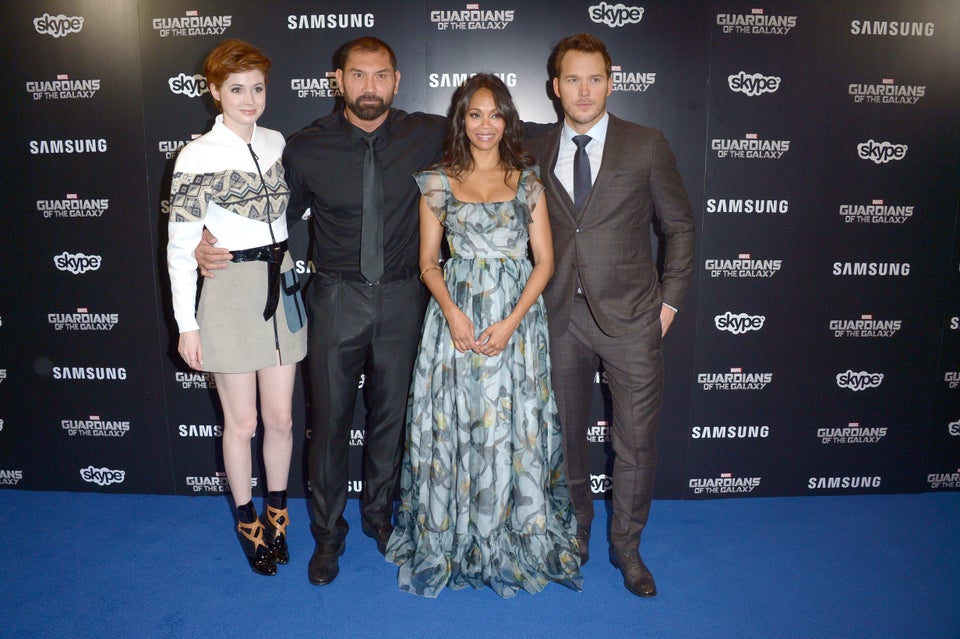 Guardians of The Galaxy Cast Photos
Popular in the Community